Michael Clarke, retired Australian cricketer opens up about divorce from ex-wife, Kyly Boldy and co-parenting!
Former Australian cricket Captain, Michael Clarke and his wife of seven years, Kyly Boldy divorced in February 2020. Michael has now opened about how his life has changed post-divorce. He also talked about how the separated parents are now co-parenting their daughter. She is now four years of age.
Michael Clarke on his divorce
The former cricketer and captain of the Australian team, Michael Clarke who is 39 now and his wife Kyly Boldy had divorced in February 2020. Though the divorce was an amicable one and for the peace of both parties involved, Michael felt that after the divorce, they have become good friends. They are together happily co-parenting their daughter, Kelsey Lee, 4.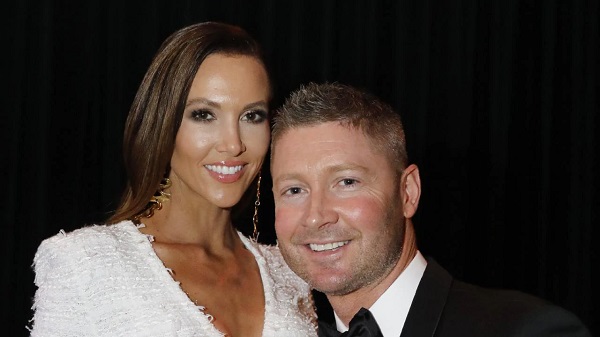 He said:
"I think I'm extremely lucky to have been able to go through a separation with the mother of my child and us still be great friends," 
Michael added:
"I actually think Kyly and my friendship now is as strong as it's ever been. We still talk daily and I think you've heard Kyly say as well both of us will always prioritise our daughter and a big part of that is a friendship between mum and dad."
"It's easier said than done"-says Michael
The cricketer feels that breakups are painful. And there are so many people involved in it. Things are not very easy at that front. He said:
"There's always other people involved. There's families, there's friends, if there's a new person there's that as well so you're trying to stay respectful to everyone. It's easier said than done," 
Kyly is a former Australian model and a businesswoman. They wed on 15 May 2012. Their daughter Kelsey Lee arrived in November 2015. Michael had uploaded an Instagram photo of her tiny hands wrapped around his own and touching the hand of Kyly. He captioned it:
"Heaven! Kelsey Lee you are my angel,"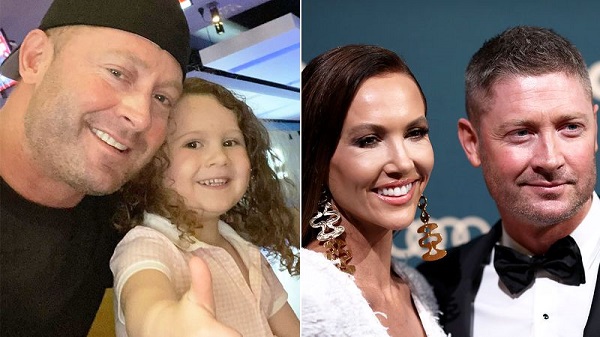 Also, read Anne Watanabe, Japanese model and daughter of Ken Watanabe divorces her husband of five years, Masahiro Higashide!
She was born five weeks preterm but did well. And now has grown up to be four years of age. Later, he wrote:
"Mum and daughter have both been amazing. Our little princess has daddy wrapped around her finger."
He also thanked everyone for their best wishes. And now the couple divorced this February but had already separated five months before that.
Michael and his career
The cricketer was a successful one and also was a good captain of his team. In 2015, he led his country and team to the 5th World Cricket Cup win. They defeated New Zealand at the MCG ground in the final match. But the same year, Michael announced his retirement. He had played for his country in 115 Tests, 245 ODIs and 34 T20Is. He is right-handed batsman and his personal scores were 8643 Test runs, 7981 ODI runs and 488 T20I runs.
In March 2010, he left the game in New Zealand and returned to Sydney to break the engagement with his then-fiancee, model Lara Bingle. He said later:
 "My decision that I made there, was what I thought was right. I respect playing for my country that much that I thought, if I'm going to let anybody down, I shouldn't be here — there's somebody else who could be doing a better job than me. Going home was the right decision at the time for me. I don't regret that decision."