Michael Costello claimed Chrissy Teigen is a bully who tried ending his career – making him want to end his life!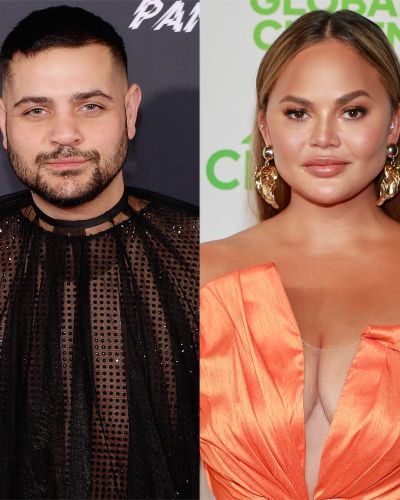 The Chrissy Teigen and Courtney Stodden controversy had not cooled down, Chrissy is again surrounded by accusations of being bully
Designer Michael Costello accused Chrissy of bullying him and threatened to end his career over a fake racist post
He nearly ended his life due to Chrissy and her friends
---
Yet another confession against Chrissy Teigen! Michael Costello who is a designer recently opened up about the traumatized and depressing feeling he had after alleged bullying by Chrissy. He even had thought of suicide and saw no point in living. In an Instagram post, he shared the experience he had and the fear of losing his profitable relationships, friends, and allies.
In 2014, he received a public comment on his Instagram post from Chrissy Teigen who accused him of being racist. He wrote,
"She apparently formed her own opinion of me based on a photoshopped comment floating around the internet which has now been proven to be false by Instagram and since taken down. When I reached out to Chrissy Teigen to communicate that I was the victim of a vindictive cyber slander,"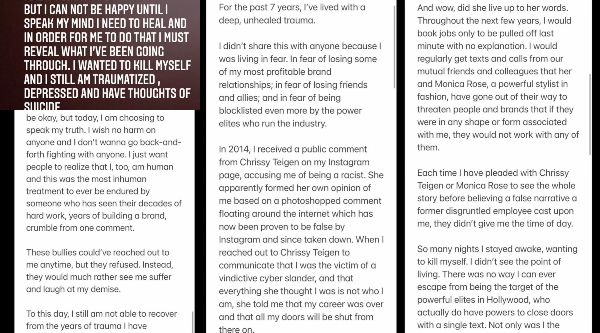 Chrissy told him that his career was over and every door will shut down from there. Likewise, he claimed that in the next few years, Michael was pulled off jobs at the last minute. His mutual friends had revealed to him that Chrissy and her stylist Monica Rose threatened people and brands not to associate with him. Costello added,
"Each time I have pleaded with Chrissy Teigen or Monica Rose to see the whole story before believing a false narrative a former disgruntled employee cast upon me, they didn't give me the time of day."
More on the heartbreaking revelation of Michael Costello
He felt like his career was ending in front of his eyes and he wanted to kill himself seeing no point in living. Also, he thought he had no way to escape from being the target of the powerful elites in Hollywood. Michael had suffered over the past few years and he kept silent as he thought there was no way.
Last week, he had been in a dark place so he wrote a letter to his family and friends that he was taking his life. But his family and friends were protective of him so he finally decided to speak out the truth. He called Chrissy and her friend's bullies who did not reach out to him in years but wanted to him suffer.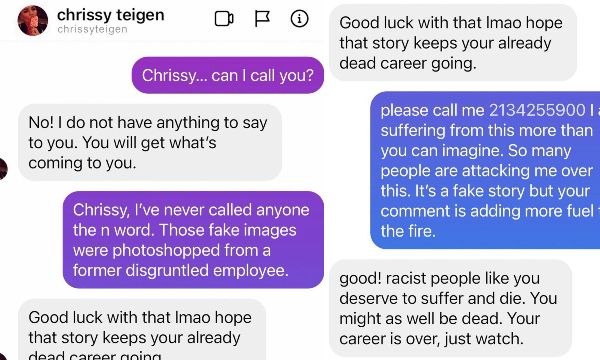 Michael has also shared some screenshots of him and Chrissy. In the pictures, he pleaded to her to believe him and not go after the fake stories.
Short bio on Chrissy Teigen
Chrissy Teigen is an American model. Also, she appeared in the Sports Illustrated swimsuit issue in 2010 and was named Rookie of the Year. 
Besides, she is also in the limelight for her outspoken personality. Read more bio…