Michael Gove prune to Coronavirus! Insight on his wife, children, controversy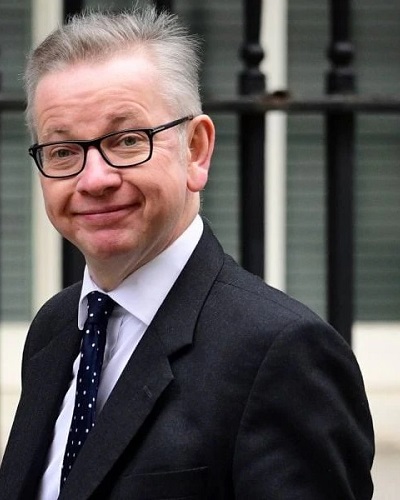 The British Conservative politician Michael Gove has been practicing self-isolation. However, Michael has not shown any symptoms of Coronavirus and is doing well. As per suggestion, if a relative test positive for coronavirus then we should self-isolate for 14 days for the safety purpose.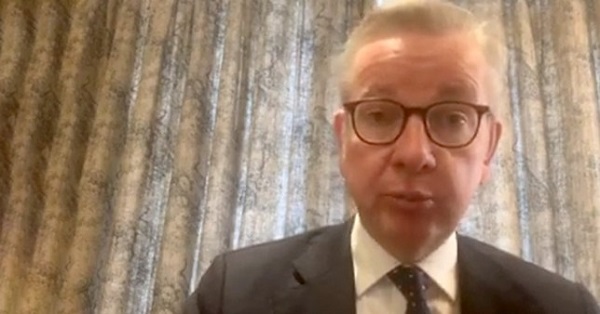 Michael took part in a round of TV interviews this morning from home, but his self-isolation is another hit for the under-pressure Government following Prime Minister Boris Johnson's admission to hospital.
Similarly, he gave an update on the prime minister's health and said that he has received some oxygen support but does not yet require a ventilator. He said that Boris Johnson's condition as 'a cause for concern' but said he is 'in the best hands' at St Thomas' Hospital in London.
Gove said,
"We're all working together to implement the plan the Prime Minister set out in order to try to ensure that we can marshal all the resources of government, indeed all the resources of our country, in the fight against this invisible enemy. The work of government goes on."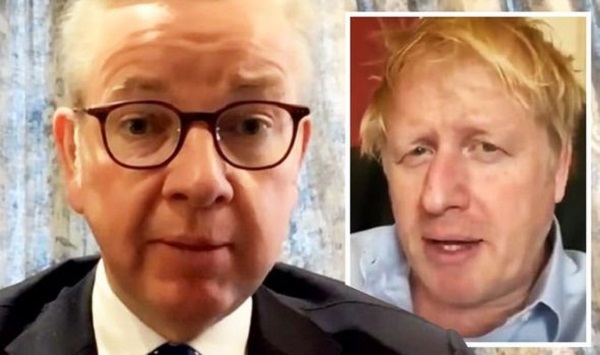 He added,
"We have a superb Civil Service and they have ensured that the machinery is there for decisions to be made by ministers, by medical and scientific experts, and for those decisions to be followed through in a way which enables us to help those at the front line."
Also read Andy Cohen's friends Savannah and Hoda checked in after Andy tested positive for Coronavirus! Details on his children, sexuality, net worth
Who is Michael Gove's wife?
Michael Gove is married to Sarah Vine in the year 2001. Since then they are together. Sarah is a British Columnist and has written for the tabloid newspaper The Daily Mail since 2013.
She is an animal lover and is the trustee of a charity that rescues puppies and dogs from all over the world and brings them to the UK for a better life. Likewise, Sarah is the godmother of former Prime Minister David Cameron's daughter Florence.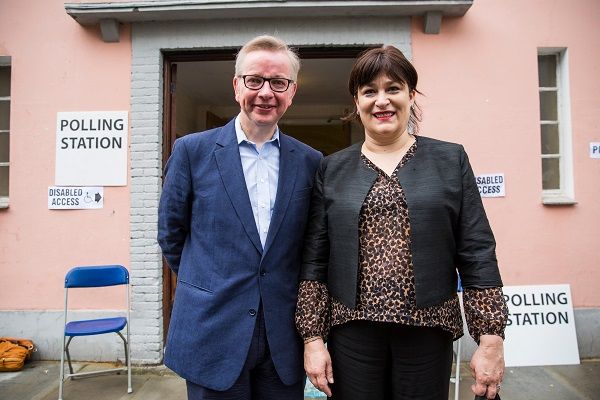 Similarly, they are the parents of two children. They have a son named William and a daughter named Beatrice. Michael and Sarah met each other when she was the arts editor of The Times newspaper. At that time, He was the comments editor of the same magazine.
Michael Gove's history with cocaine
There were reports in July 2019 that Michael had taken cocaine as a journalist in his twenties. He revealed that he regrets his decision to take cocaine and think that it was his mistake.
Back in December 1999, he argued against the legalization of drugs, criticizing members of the middle classes for their hypocrisy in doing so. Likewise, he has been part of many controversies in the past as well.
Also read Rob Kardashian Is Looking For The Primary Custody of Daughter Dream; Also Asks For Test Of Drugs And Alcohol Of His Ex Blac Chyna!!
Source: Metro, The Sun