Who is Michael Ilesanmi? Know about his life, career, and relationship with Angela Deem of 90 Day Fiance fame!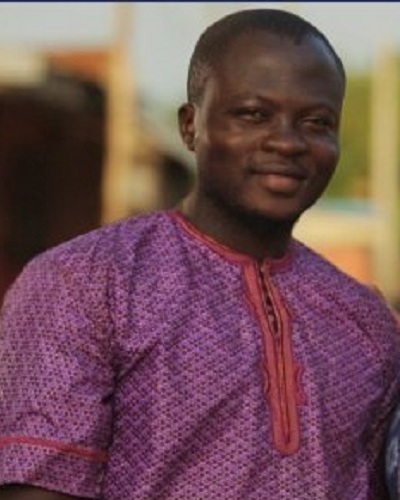 Michael Ilesanmi is the Nigerian native who is the boyfriend and fiancé of the American lady and reality TV star of 90 Day Fiance, Angela Deem. The couple seems to be a misfit and hold different beliefs and opinions about behavior. Also while Michael is extremely polite and well-mannered, Angela is extremely rude and aggressive when it comes to relationships. Let us look into the life of Michael Ilesanmi and his relationship with Angela who is 20 years older to him!
Michael Ilesanmi and his birth, age, childhood, family
Michael Ilesanmi is 30 years of age but his exact date and year of birth are not known. He is from Lagos in Nigeria. His parents are Nigerian and his mother has been on the show. He also has a sister who is probably his twin, as per his Instagram throw-back picture and caption.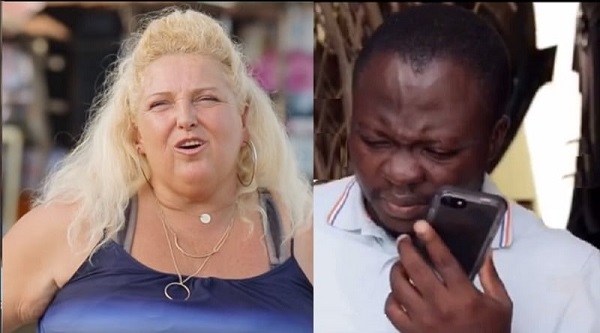 As regards his education, there is no information. But it is said that his dream is to acquire American citizenship and hence he is on the show to procure the green card of the great nation.
Michael Ilesanmi and his relationship with Angela Deem of Georgia, the USA
Michael Ilesanmi, 30 and Angela Deem, 52 had met online. ITV, the channel of the show 90 Day Fiance has released the casting tape of Angela Deem in which she says:
"I'm 52-years-old and I've been married before. I also have six grandkids,"
She added:
"I don't do Facebook a lot, but I just happened to see Michael. He's from Lagos, Nigeria. He is 29-years-old,"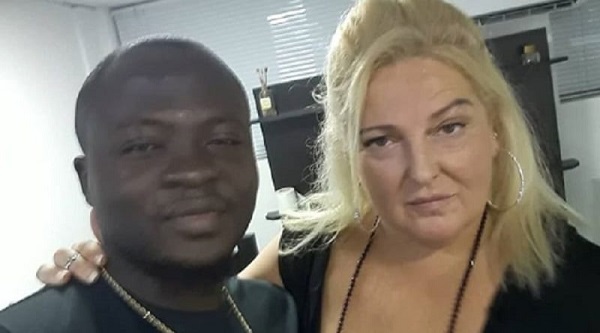 After a little chuckling, she continued:
"Yes, I'm a cougar! Love has no age." 
Angela had gone to Lagos to meet Michael and his mother. The meeting seemed to be uncomfortable for Michael. He is a tradition-loving person while Angela is just the opposite. She does not respect his family beliefs and traditions. She is also ill-mannered and rude. Besides, she is more than 20 years elder to Michael and also overweight. She has an aggressive behavior and viewers feel that she might even have raped Michael.
Is Michael Ilesanmi a gold digger?
People have accused Michael of being a gold digger. They say that he does not love Angela and is with her since she is an American and is his passport to the USA. She can fulfill his dream to get a green card in the USA. He denied all these allegations and had said:
"I am not a gold digger and would never be."
Did Michael Ilesanmi steal from Angela Deem?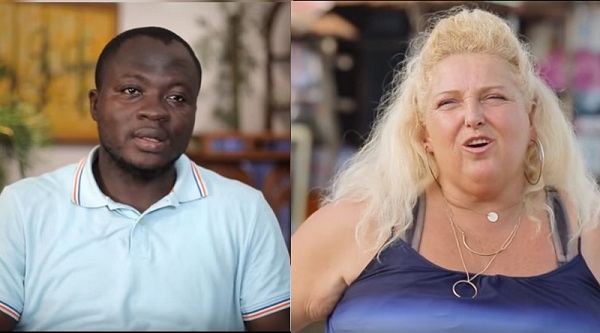 There was also a rumor afloat that Michael had stolen $ 600 from the bank account of Angela. She saw that her bank balance was just $ 1 and she had no money to pay even for her gas and other bills. Michael denied having robbed Angela of her money and took to Instagram to clear the air. He wrote:
"Why would I steal from someone when I know it would be broadcasted all over? How does that make sense?"
He further wrote:
"We Nigerians really need to start supporting each other. Our lack of support for one another makes all these people use us against each other. I love my motherland and would never do anything to tarnish the image of my country. All of you throwing shades and insults are the ones that do the [worst] things in the corner of your rooms."
But later Angela got her money back, and Michael at that time wrote:
"I am not a thief and would never steal. I'm better than that. FYI:: She got her $$ back. It was an error on the part of the banks,"
Source: newsweek.com, Soap Dirt