Michael J Fox faced a recent death hoax! Know his response to it!
Actor Michael J Fox who is a patient of Parkinson disease since 1991 when he was 29 years of age was falsely said to have died on 4 August 2018. The death hoax was issued by a website claiming to be Yahoo. Michael now broke his silence to address the issue, though many tabloids had earlier clarified that it was fake news.
Michael J Fox responds on social media
Michael uploaded on his social media a picture of himself with his wife Tracy Pollan which was on the cover of People magazine. He wrote:
"Honoured to be on another cover of @people celebrating 30 years with my amazing and beautiful wife #tracypollan @PollanFamily."
He added:
"Don't know how I got so lucky. Check it out on newsstands this Friday. Also included, a special appearance by Gus."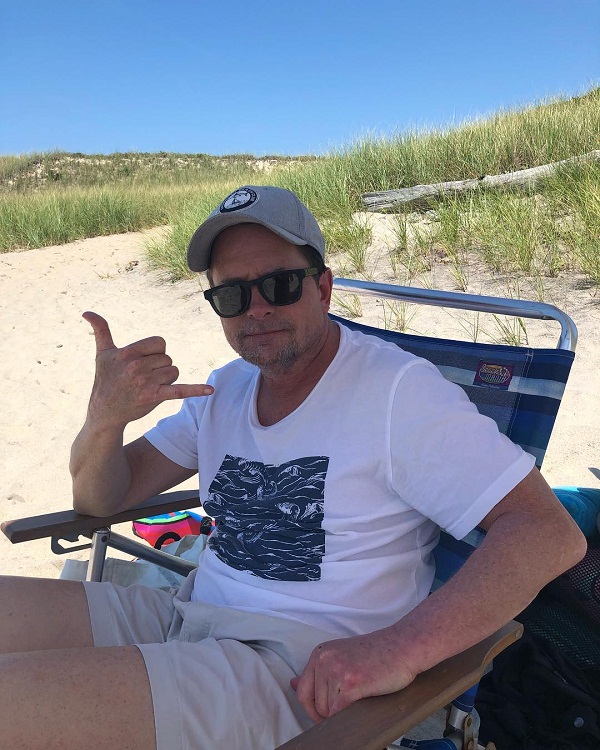 Before this and just after the death hoax, he wrote on his social media:
"Well-deserved recognition for an impressive leader.
"Thank you Sohini for all you do for the #Parkinsons community and @michaeljfoxorg. Keep up the amazing work."
He was praising the in-charge for her excellent work and thus indirectly made his existence known. A few days later, he put up a picture of his family trip. He was sitting in the shade on a sunny beach and was showing a 'call me' sign to his followers. He was in a casual wear with a cap and sunglasses.
How his fans react on knowing that the death news was a hoax
John Dolusic the meteorologist said:
"A few folks have written me that I have missed a death today of Michael J. Fox.
"Well, this is what I really call FAKE NEWS. This is a fake site folks.
"If it was real many more sites would be reporting this. Even though it says 'Yahoo' it is not 'Yahoo'."
Another of his fans noted:
"Michael J. Fox Is Not Dead, Despite What a Death Hoax Tried to Make Fans Believe."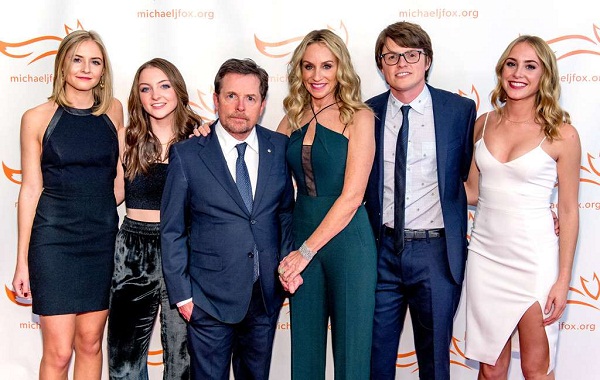 A third fan stated:
"I can't handle a Michael J. Fox death hoax."
Also read here : Sir Michael Parkinson talks of the dulling of Sir Billy Connolly's brain due to Parkinson's disease! Billy and his wife Pamela lash back!
About Michael J Fox and his disease
Diagnosed in 1991, Michael made his disease public in 1998 on CBS. He said:
"As happy-go-lucky as I seem to be and as at ease with this as I seem to be, I mean, it sucks, I hate it!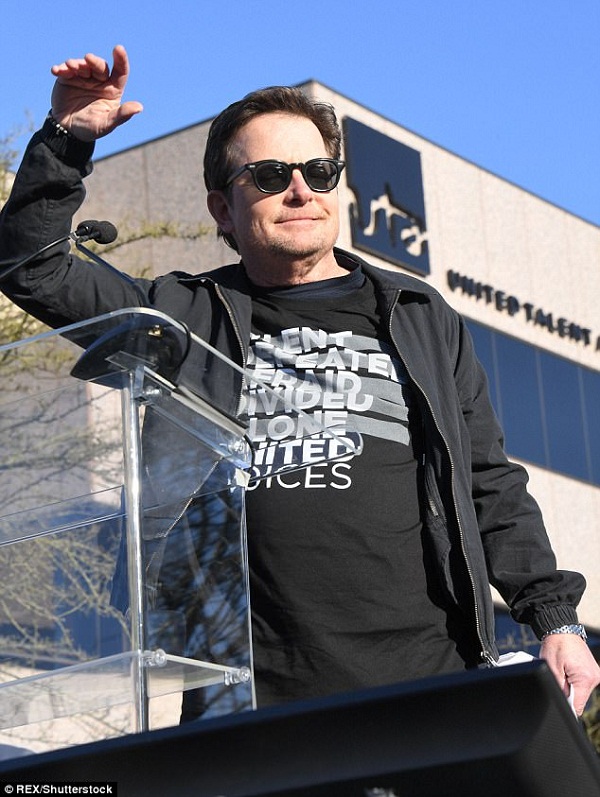 He further said:
"I wish I wasn't in this situation, but it's been one of the great gifts of my life that I've been in the position to take my view of the suckitude of it and merge it with other people's view of the suckitude of it and try to find an answer."
He has also started a foundation for research into the disease and to find out ways to diagnose and treat it better. His philanthropic work and service to Mankind are beyond par and worth a praise.  And for such a great and noble person to suffer a death hoax does not speak well of the media outlets which publish news without confirmation.
Source: snopes.com, express.co.uk, people.com