Who is Michael Jackson's Nephew Jaafar Jackson?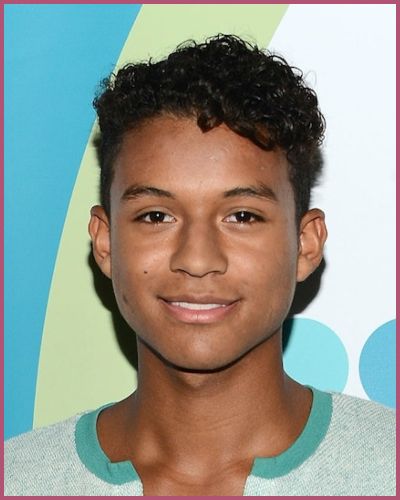 Jaafar Jackson, 26, is a singer and actor best known as the nephew of pop legend, Michael Legend.
He is set to portray his uncle in the upcoming biopic, 'Michael', produced by Graham King and directed by Antoine Fuqua.
---
Who is Jaafar Jackson?
Jaafar Jackson is the son of Michael Jackson's brother Jermaine Jackson and his wife Alejandra Genevieve Oaziaza. He was born in July 1996 to a couple, who were married from 1995 to 2003.
Jermaine is a singer, songwriter, and producer who was a member of the Jackson 5 with his brother Michael.
According to Deadline, Jaafar has been singing and dancing since the age of 12, and has performed covers of singers ranging from Sam Cooke to Marvin Gaye, as well as originals.
In 2019, he released his first single, "Got Me Singing," as well as a music video showcasing his abilities.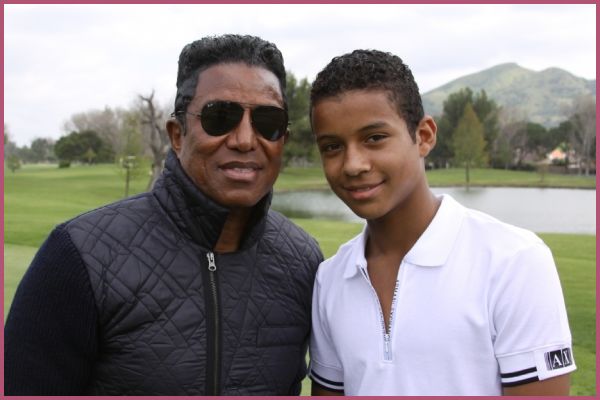 Jaafar Jackson's Career so far
Jaafar Jackson is also a singer who has been singing and dancing since he was 12 years old. He is said to have performed originals as well as covers of prominent singers such as Sam Cooke and Marvin Gaye.
He released his first single, 'Got Me Singing,' in 2019.
Jackson has also previously starred in other Jackson-related productions, including The Jacksons: Next Generation in 2015 and Tito Jackson's 2021 music video 'Love One Another'.
Jaafar will make his acting debut in Michael.
About landing the role of his uncle, Jaafar said on Instagram,
"I'm humbled and honoured to bring my Uncle Michael's story to life. To all the fans all over the world, I'll see you soon."
You may also like to read: Prince and Paris Jackson Remember Their Dad Michael Jackson on his 64th Birthday!
More about the upcoming biopic, 'Michael'
The title of Michael Jackson's impending biopic is "Michael". Antoine Fuqua, who also directed Emancipation, will direct. John Logan wrote the script. Graham King, who also produced Bohemian Rhapsody, the biopic about Freddie Mercury, will produce the movie.
GK Films will also co-produce with Jackson's estate co-executors John Branca and John McClain. If a report by Deadline is true, the film won't evade from showing the complex themes concerning the King of Pop's life including the pedophile claims and his death at the age of 50 in 2009, caused by a cardiac arrest apparently brought along by a 'cocktail of sedatives'.
So far, there is no official release date for the movie. However, Deadline reported that principal photography will start in 2023.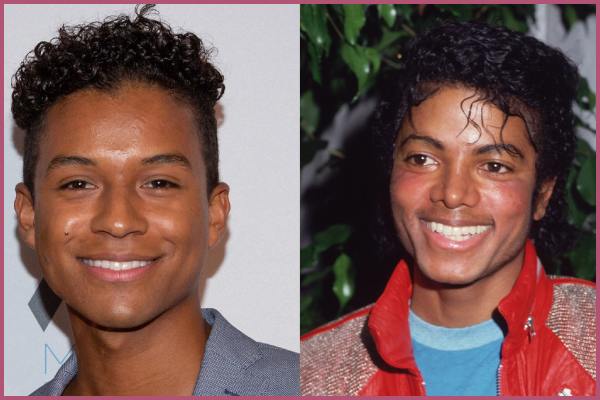 Jaafar has already received consent from the person who knows Michael best: his mother. Katherine, the mother of the King of Pop, stated that Jaafar "embodies" her son. She told the Hollywood Reporter,
"It's so wonderful to see him carry on the Jackson legacy of entertainers and performers."
Fuqua told Variety,
"It's incredibly exciting to watch Jaafar bring Michael to life. There was such a spiritual connection when I first met Jaafar, who has a natural ability to emulate Michael and such a great chemistry with the camera."
A worldwide casting search was conducted for the role of the pop king and Jaafar was selected. King said it was clear that Jafaar was the only person to take on the role.
King met him over a couple of years ago and was "blown away by the way he organically personifies the spirit and personality of Michael."
He told Variety:
"I am beyond thrilled that he has come on board to portray his uncle and cannot wait for the world to see him on the big screen as Michael Jackson."
In addition to exploring his legacy, the biopic will also explore Jackson controversies.
Also read: Ola Ray Looks Stunning Four Decades after Starring in Michael Jackson's Iconic Thriller Music Video!