Meet Michael Jackson's Youngest Son Blanket Jackson Who Now Goes By The Name Bigi!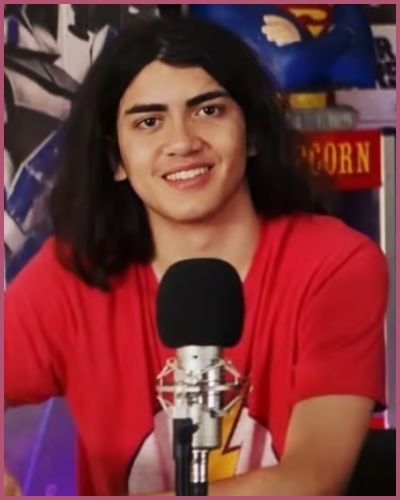 Michael Jackson's youngest son, Blanket Jackson now goes by the name Bigi.
Born as Prince Michael Jackson II via surrogate in 2002, he was nicknamed Blanket but now goes by the name Bigi.
---
Who is Blanket Jackson?
Blanket Jackson was born on February 21, 2002, as Prince Michael Jackson II. As of 2023, his age is 21. He is Michael Jackson's youngest child and was born through artificial insemination using Jackson's sperm and a surrogate mother whose identity was kept hidden.
Blanket has two siblings, his sister, Paris Jackson, and his brother, Michael Joseph Jackson Jr, better known as Prince. Blanket was nine months old when his father dangled him from the balcony of his Berlin hotel, four stories above ground level, generating a media frenzy.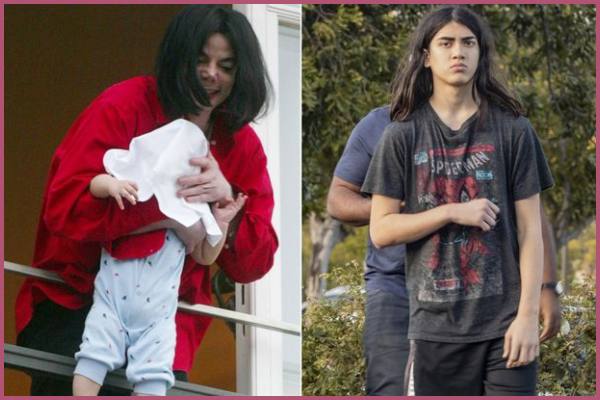 Michael later admitted that it was a "bad error," and a bodyguard said that after the photos were shot, he shut himself in his room for a day out of humiliation.
Following the death of Michael in 2009, Paris and Prince have accepted life in the public glare but Blanket has remained very reclusive, leading to the nickname the "invisible boy".
After being bullied by other kids for his name, he changed it to Bigi in 2015.
Also, read Prince and Paris Jackson Remember Their Dad Michael Jackson on his 64th Birthday!
Blanket Jackson makes rare appearances in public every now and then
Bigi, despite staying out of the spotlight more than his older siblings, does appear on TV and social media on occasion.
In October 2021, he appeared briefly on Good Morning Britain as his brother, Prince, staged a Thriller Night Halloween Party to benefit the Heal Los Angeles Foundation.
Regarding Hayvenhurst, Bigi said:
"There's a lot of really cool stuff here. There's a lot of history in this house and the studio here."
Bigi took use of the opportunity to urge world leaders attending the United Nations COP26 session to do more to combat climate change. He said:
"I do think it's important that we all know about it. And I think we have some work to do, but our generation knows how important it is."
Bigi also told Good Morning Britain that each of Michael's three children wants to continue on his father's legacy of "doing things that people ideally like but also will enhance their lives."
Blanket Jackson is very close to his siblings, Prince, and Paris
Bigi turned 18 in February 2020, and Paris praised the newly-minted adult. In a now-deleted Instagram post, Paris wished him a Happy Birthday. She posted pictures with the caption,
"My little brother is a legal adult today. What the f–k. I used to change his diapers. This is such a trip. Proud of the handsome, intelligent, insightful, funny, and kind young man he has become. He likes privacy, so that's all I gotta say. HBD, lil bro."
Bigi is also close to Prince. According to a source, Bigi and Prince are "great friends" who "have a lot of hobbies, like science and sci-fi."
Bigi was present to celebrate Prince's graduation from Loyola Marymount College, as evidenced by an Instagram image Prince published at the time.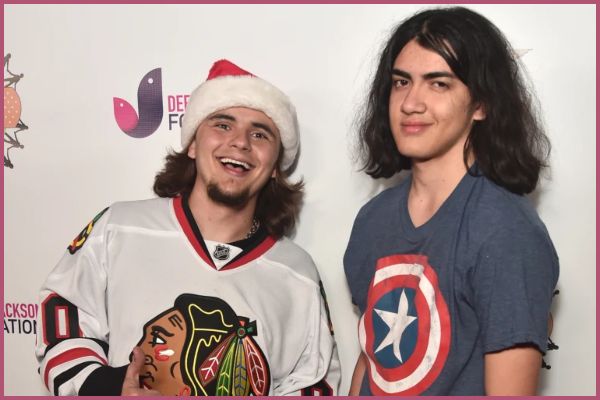 Prince and Bigi collaborated on a movie review YouTube channel called Film Family the same year.
Bigi bought a $2.6 million house in 2020
Bigi is living in Los Angeles. Dirt reported in February 2020 that the then-18-year-old had paid more than $2.6 million for a property in the Calabasas neighborhood.
The house features six bedrooms, seven and a half bathrooms, a pool and spa, and a three-car attached garage.
You may also like to read Who is Michael Jackson's Nephew Jaafar Jackson?