Michael Kopech, baseball pitcher for Chicago White Sox and wife Vanessa Morgan have divorced!
American professional baseball pitcher for Chicago White Sox, Michael Kopech is going through a marital turmoil. He and his wife of over five months, Vanessa Morgan are divorcing. On 19 June 2020, Michael has filed for divorce, Chicago Tribune reported. The case was in Morris County, Texas court, as per the newspaper.
Michael Kopech and Vanessa Morgan and their divorce
It was a short-lived marriage. Baseball pitcher of White Sox of Chicago, Michael Kopech and his wife Vanessa Morgan are divorcing. Their married life lasted only for a little over five months.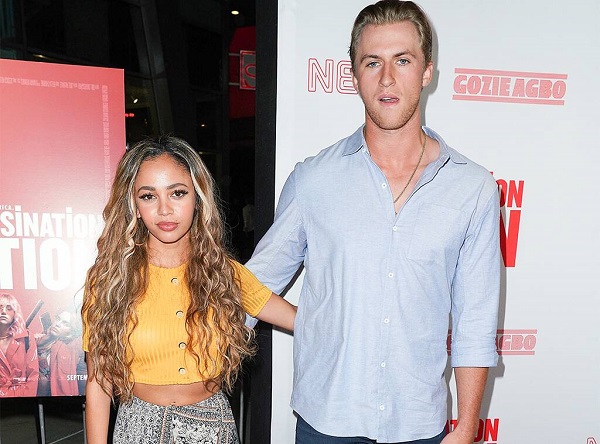 Chicago Tribune has reported that Michael has put in his divorce papers in the Morris County, Texas court on 19 June 2020. And on this Monday 27 July 2020, the case was sealed after the initial inquiry. The reason for their divorce has not been stated. Just last week, Canadian actress pregnant Vanessa had uploaded a photo on her Instagram about gender-reveal of her unborn child. She had put a photo of herself in her house garden. She was splashing a blue-color powder from her hand into the air, implying that the unborn child is a male. But Michael was not in the photo or the video.
The relationship timeline of the couple
Michael, 24 and Vanessa Morgan, 27 or 28 began a relationship. It is not revealed how they met for the first time and when exactly they started dating. But on 3 July 2019, Michael proposed to Vanessa and she said yes. On 4 January 2020, the couple wed in a small ceremony in Florida. On 24 July 2020, Vanessa announced that she was pregnant and it was a son. Her spokesperson stated that Michael was the father of the unborn child.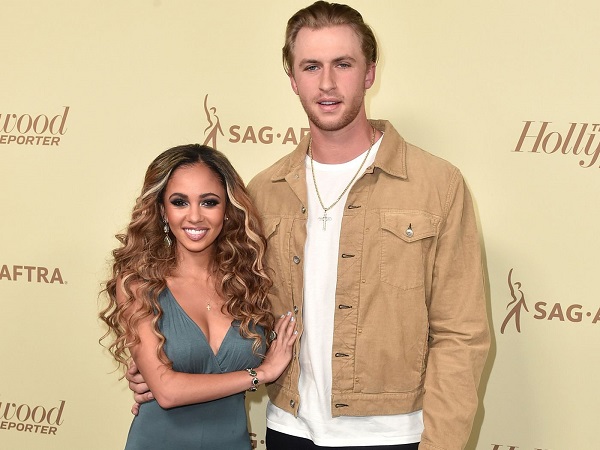 And just a few days later, news comes that Michael and Vanessa have put in their divorce papers one month back. Their married life was just over five months old before they split.
Michael and Vanessa and their careers
Vanessa is from Ottawa, Ontario, Canada. Her mother is Scottish and her father is Tanzanian. She gained popularity for her role in teen drama series of MTV called Finding Carter. She also appeared in The Latest Buzz, My Babysitter's Vampire, and Riverdale.
Michael, on the other hand, is from Texas. He studied at Mount Pleasant High School in Texas. Boston Red Sox selected him in the first round of the 2014 MLB draft. Red Sox traded him on 6 December 2016 to Chicago White Sox. He has played well in the seasons.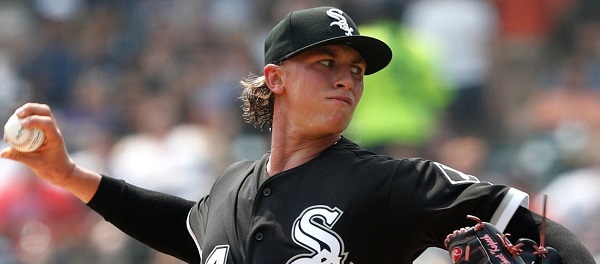 But in September 2018, he had to undergo Tommy John surgery. Hence, he could not play for the rest on 2018 and 2019 as well. But on 10 July 2020, he decided to opt out of this season. He cited personal reasons for it. White Sox GM Rick Hahn issued a statement to this effect which read:
"We recognize that reaching this decision is incredibly difficult for any competitive athlete, and our organization is understanding and supportive,"

"We will work with Michael to assure his development continues throughout 2020, and we look forward to welcoming him back into our clubhouse for the 2021 season."
Short bio on Michael Kopech
Michael Kopech is a professional baseball player from the United States. Currently, he plays for Chicago White Sox as a pitcher. Besides, this he has played for the Boston Red Sox. Likewise, he is popular as the best pitcher who has been able to set the pitching record of 110 mph. More bio…