Michael Rapaport Lucky man In Personal as well as Professional Life! He and his wife Nichole Beattie enjoyed married life affair as they live as a family with children!!
American actor, podcast host, writer, director, comedian, and media personality Michael Rapaport is renowned for his humorist roles. Let's know about this talented person's personal and professional journey.
Michael Relationship Status
Before 2000, Michael has been linked with many beauties but the relationship did not last much. Later he found the love of his life Nichole Beattie and got married to her. Nichole is a Television producer.
The couple tied the knot in 2007 and they share two children. But in 2007, the couple started having differences and divorced.
Micheal and Nichole Relationship
Famed for his role in Boston Public, Michael Rapaport has accumulated much love and admiration from his millions of fans all over the world. But for this 46-year-old actor, his family is the only thing that truly matters.
With his wife of 16 years, Nicole Beattie, and their two children, Michael seems to have achieved something much more precious than fame. And we have to say he is the lucky man as he got the chance to do-over.
The Bad Stage in Marriage
Michael and Nicole married in January 2000 after dating for several years. But in 2004, after 4 years of marriage, and the birth of two children, Nicole filed for divorce from her husband. Nicole had cited irreconcilable differences as the reason for getting the divorce.
But maybe it was the charm of Michael or the love between the duo, they ultimately reconciled. And now they are living happily as husband and wife. Michael shares adorable moments of him together with his wife.
Michael and Nicole have two sons
From their 16 years of marriage, Michael and Nicole have given birth to two sons. Their first son was born the same year they got married. He was named Julian Ali.
Michael, being a huge fan of Mohammed Ali, named his first-born after the legendary boxer. Michael is also very often found to be sporting photos of Mohammad Ali on his profile pictures on various social networking sites that he uses.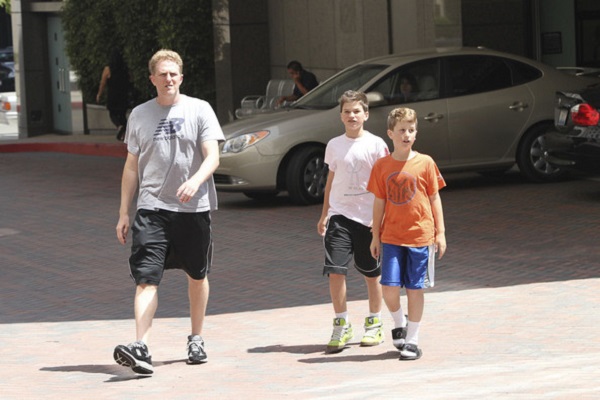 The second child of Rapaport couple was born in 2002. His name is Maceo Shane. This time around, the inspiration for his second son's name was P.A. Pacemaster Mase aka Maseo of De La Soul.
During the time Nicole Beattie Rapaport filed for divorce, she sought spousal support payments and joint custody of the couple's children. Julian and Maceo were 4 and 2 respectively at that time. But things turned around for this family. As of 2016, they are happily living together in their residence in New York.
Also, read American actor cum musician Johnny Depp's fans worried about his new frail and thin look!
Michael's Career
Born in Manhattan, Michael is of Polish-Jewish and Russian-Jewish descent. For the sake of his acting career, Michael moved to Los Angeles in the late 1980s. But he did not forget his New York roots and moved back to his hometown after securing his place in the industry.
His thick old-school New York accent is a trademark all too well known to his fans all over. He has earned a name in both the small-screen and big-screen and is famously known for his comic timing and for his portrayal of dim-witted characters.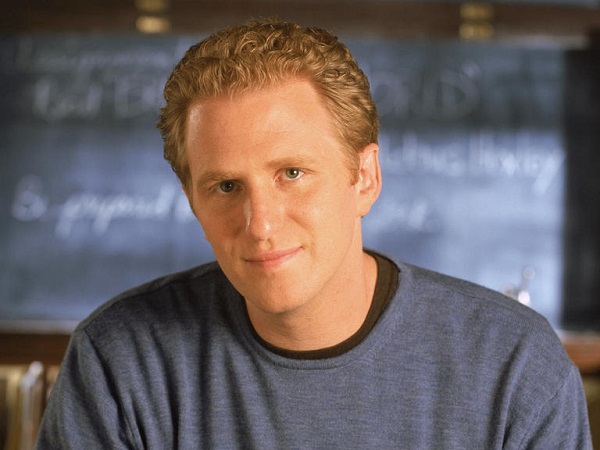 Currently, he is famed for his stereo podcast titled I am Rapaport. Actor/Director Michael Rapaport shares his funny, strong, and offensive (often cruelly so) points of view on life, sports, music, film, and everything in between. He has accumulated numerous fans from his podcast alone.
Also read RHONY's Sonja Morgan Reveals She Once Had a 'Sloppy' Fling With Jack Nicholson: 'So Much Fun'!!
In February 2019 he became a subject of controversy- he called Meek Mill a "trash rapper" on Twitter after his 2019 NBA-All Star performance. However, he did say "I should not have used that word."
Short Bio on Michael Rapaport
Michael Rapaport was born in Manhattan, an American actor, podcast host, director, and comedian. His best-known roles on television are Boston Public, Friends, The War at Home, Prison Break, and Justified. He worked for many famous movies like The Basketball Diaries (1995), Paper Soldiers (2002), Rapaport guest-starred in the fifth season of the FX series Justified as villain Daryl Crowe Jr, a kingpin of the Crowe family. – See more bio at…