Emmerdale's Pregnant Michelle Hardwick Reveals Gender of Baby with wife Kate Brooks!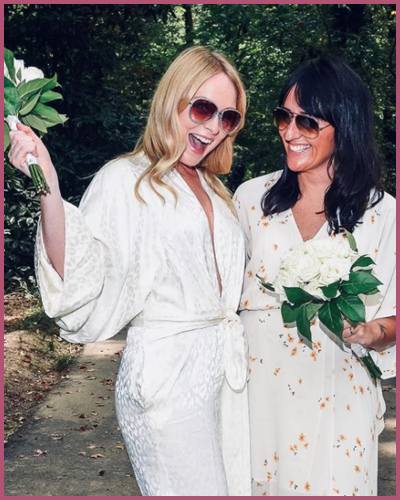 Michelle Hardwick is expecting a baby girl with her wife Kate Brooks as announced on August 10, 2022.
The Emmerdale actress, 46 is excited for her baby no 2 in a live television gender reveal program.
Vanessa Woodfield in the ITV soap is in her homosexual relationship with her wife Kate Brooks since 2018.
---
The Emmerdale actress, Michelle Hardwick, 46, finally announced the gender of her second baby with producer wife Kate Brooks!
Michelle Hardwick announced the baby girl news on ITV's Loose Women
Kate Brooks and her lesbian wife Michelle Hardwick revealed on ITV's Loose Women that their baby due is a girl.
"So baby number two is a little girl."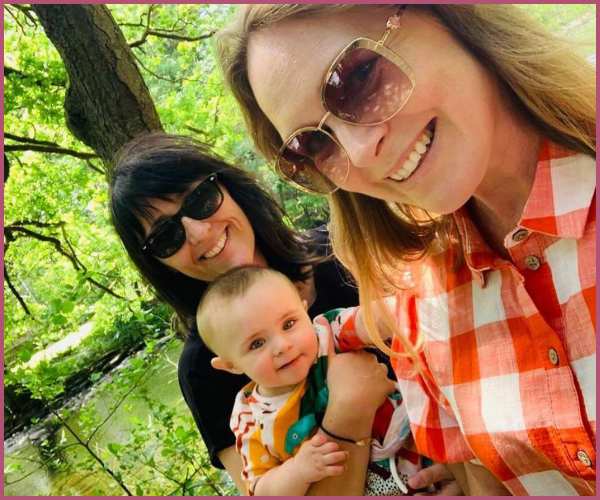 The lesbian couple is also parents to son Teddy, who was attending the show while the mother-to-be spread the news live on August 10, 2022.
Meanwhile, their 3 years of marriage journey were also recalled on the show as they gushed over eloping to Memphis as they said,
"Looking at where we are, we've been married nearly three years."
Also, Read Jacey Duprie has a Different Motherhood Experience with son Hugh Lawson! Also, Find out What She Wrote to her Rainbow Baby
More into the baby no 2 of Kate Brooks
The gender revelation comes for Michelle Hardwick who is due this winter and is excited,
'We are super excited about our gorgeous news! I'm 20 weeks today and can almost rest a cup of tea on my bump #bigbrother.'  
Having dealt with morning sickness pregnant Michelle also wanted that she would love to meet the biological father of Teddy to thank him. Also, she added,
"When Teddy is 18 he can find out who his dad is and we'd massively back him. I'd love to meet him just to say, "Thank you so much for allowing us to be parents and giving us the most beautiful little boy."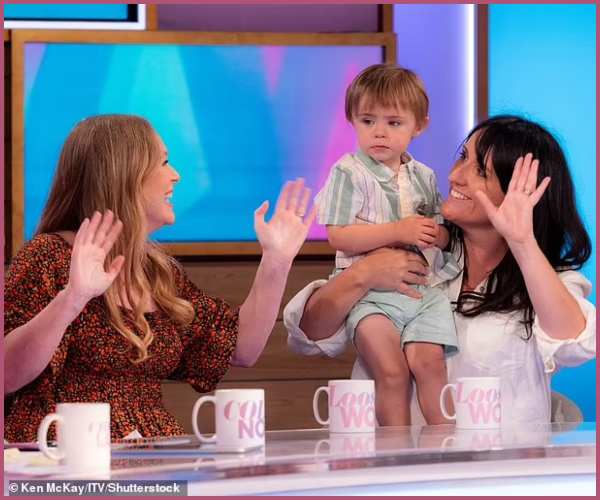 Also, Read Chrissy Teigen is Expecting Another Child 22 Months After Suffering A Miscarriage!
Relationship Timeline of Michelle Hardwick
Michelle Hardwick who came out as a lesbian in July 2013 at the age of 37 was heartbroken after her split with musician Rosie Nichol. She had been in a long-term relationship and married on 4 April 2015 after their 2014 New Year's Eve proposal.
Michelle, 46, went into a kindling romance with Kate, 39, after her divorce in 2017. The parents-to-be couple was married on 10 September 2019 at Elvis' Graceland estate in Memphis.
Both babies are the result of their IVF treatment, the first son Edward Peter (Teddy) Brooks being born on 9 October 2020.
Also, Read EastEnders star Ricky Champ is Father to Baby Boy River!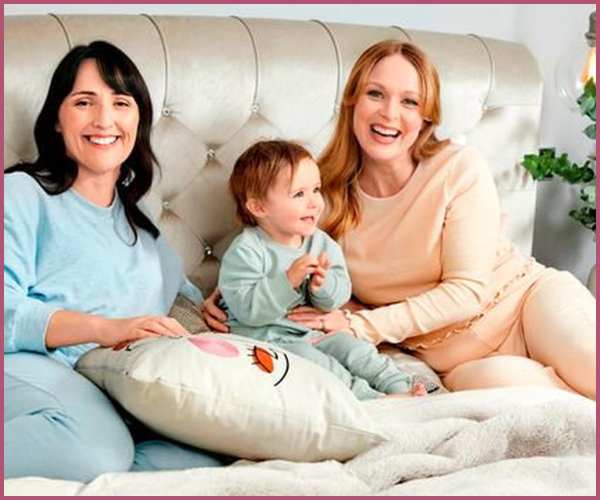 Congratulatory Message to pregnant Michelle Hardwick
Hollyoaks actress Anna Nightingale congratulated the gay couple on their baby news saying,
"Waaaaaa! Best news ever so much love to you guys x."
While Lisa Riley, who plays Mandy Dingle in Emmerdale, commented:
"FINALLY!!! I can tell my Dad and Brother now love to you both, you know how elated we are for you!! So much love."
Also, Read It's a Baby Girl for Lesdomakeup! Unseen Photos from the Baby Shower of Leslie Quezada