Michelle Obama Style after White House!! Check out her classy Styles!
We must there are very few of them who hates her and it is not false to say that she is many Women's "Women Crush". Yes, Michelle Obama, The former First Lady of America has always captured our attention when it came to her choices in fashion with good reason, and after leaving the White House her style continues to shine.
She is all a women have to be.Former President Barack Obama has stated that she is the embodiment of grace, grit, and style and we couldn't agree more! See all her style after leaving the White Hose…you will not be disappointed!
Michelle Obama Styles over the year
Burgundy Kissed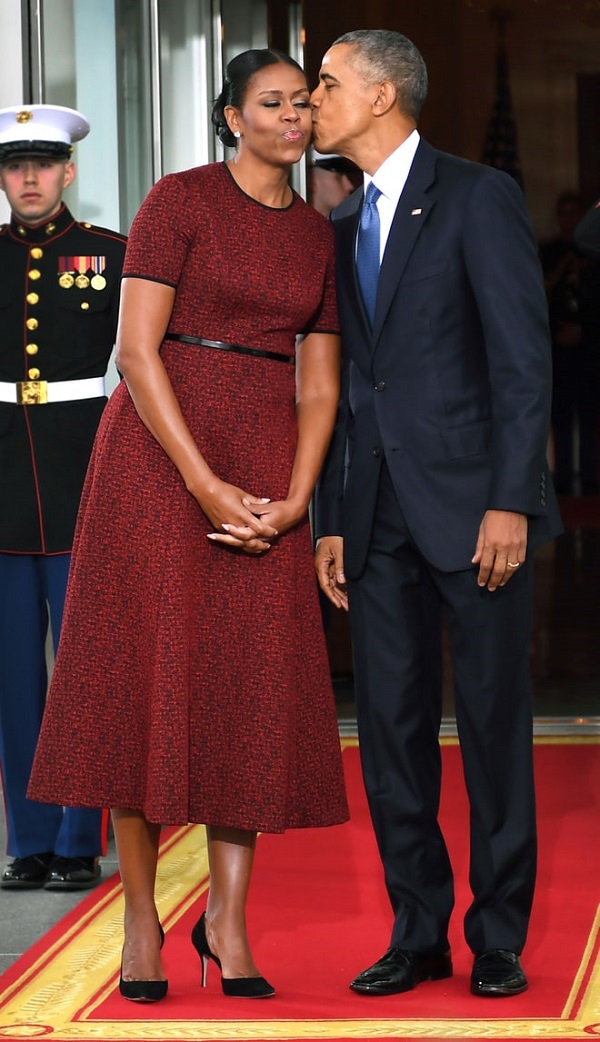 Barack Obama snuck in a last kiss at the White House before leaving the office at the end of his presidency on January 20, 2017. For her final first lady look, Michelle wore a burgundy short-sleeved, A-line silhouette dress by Jason Wu with black heels.
Cool Lady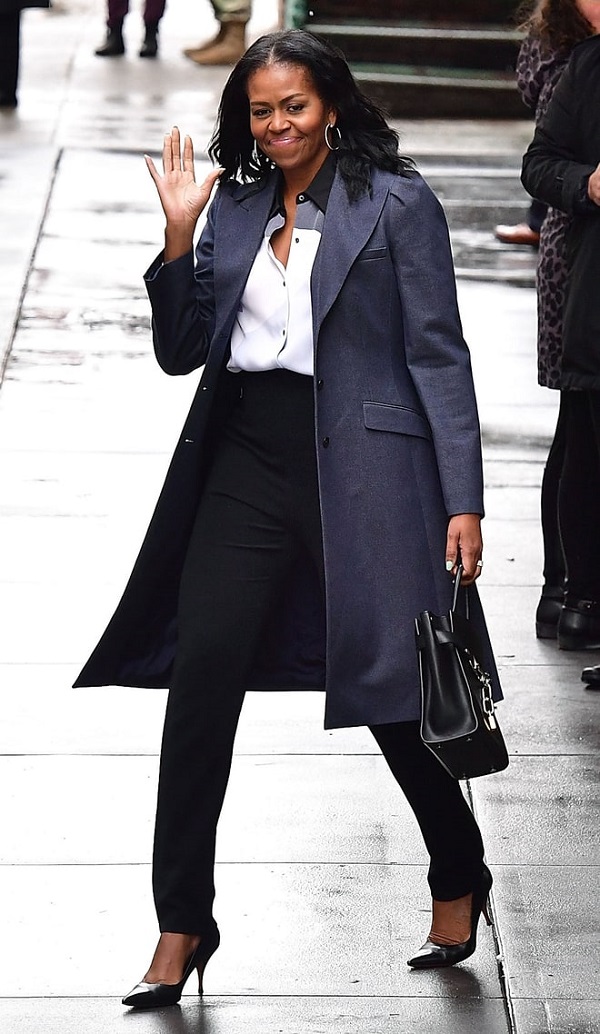 The former first lady was seen leaving Upland restaurant in NYC after having lunch with Barack and U2's Bono on March 10, 2017. Michelle rocked a cool gray trench coat, a white and black blouse and skinny-leg black pants.
Color Blocked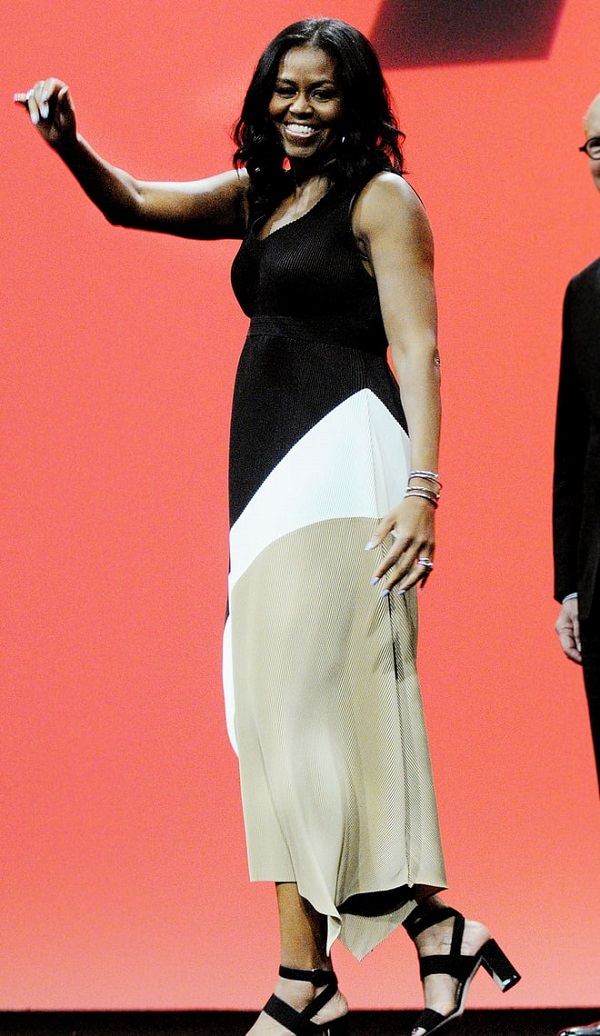 Michelle donned a Lafayette 158 color block sundress and strappy heels during an American Institute of Architects conference in Orlando, Florida on April 27, 2017.
Business Classy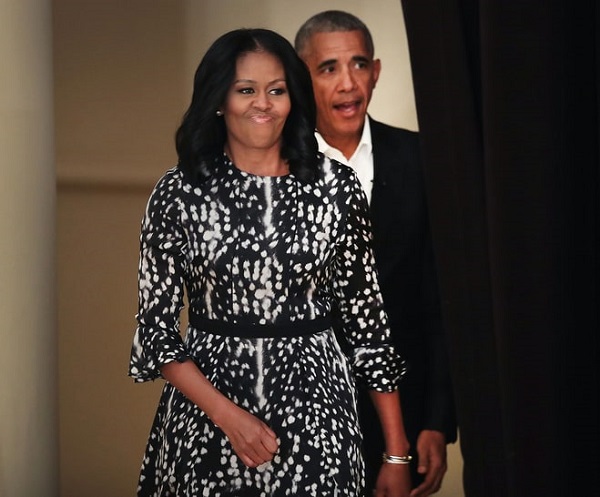 Michelle wore a bell-sleeve black dress with white dot accents during a discussion about the future Obama Presidential Center on May 3, 2017, in Chicago.
Princeton Proud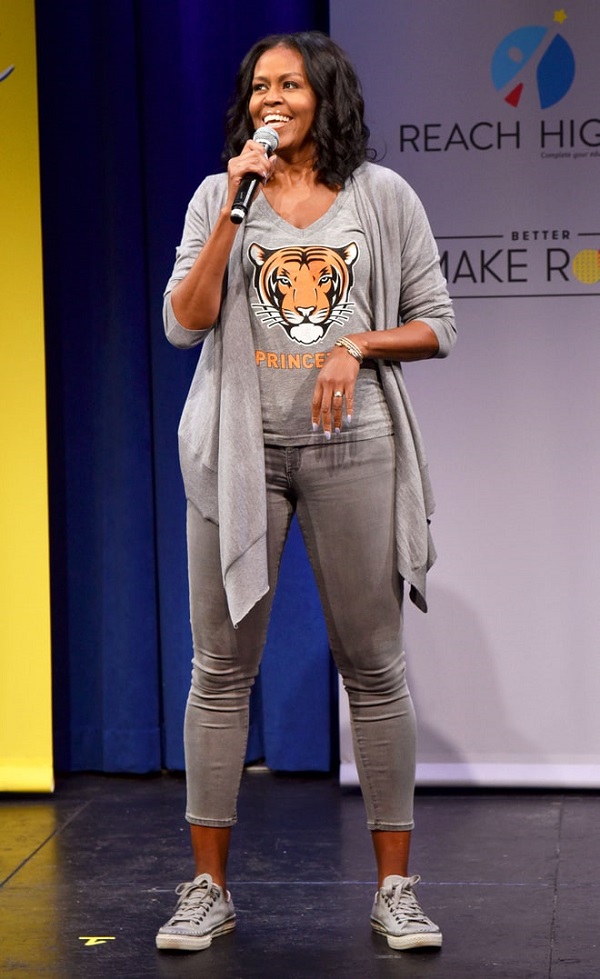 The former first lady wore a gray Princeton T-shirt, her alma mater, with gray jeans and a long gray cardigan at the MTV's 2017 College Signing Day on May 5, 2017, in NYC.
Straight Edge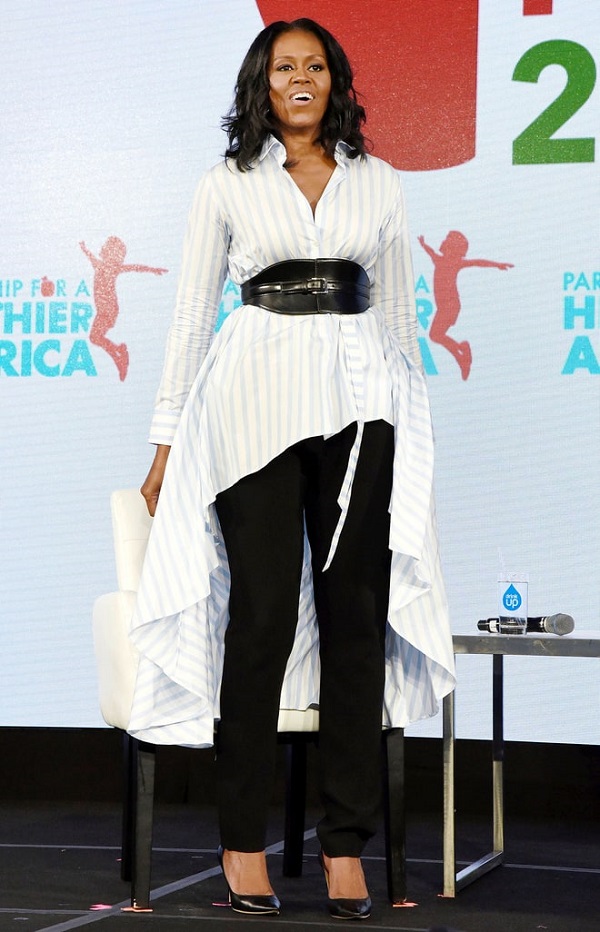 Michelle modeled a high-low striped blouse with a wide statement belt at the Healthier America summit in D.C. on May 12, 2017.
Bella in Pink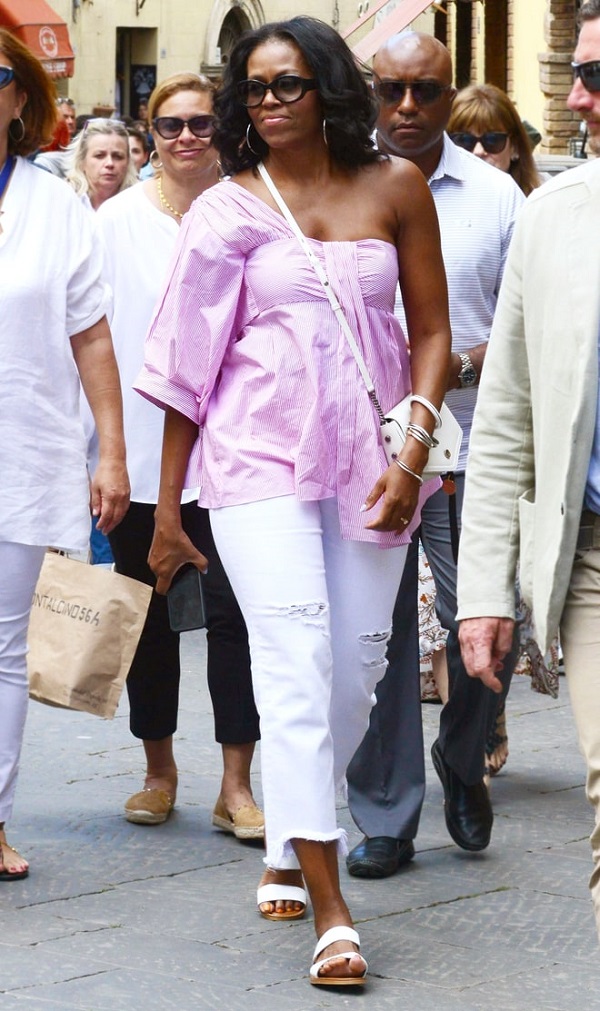 Former FLOTUS looked lovely in a pink one-shoulder Teija top, white distressed jeans and a Jimmy Choo cross-body bag while sightseeing in Montalcino, Italy on May 20, 2017.
Easy Breezy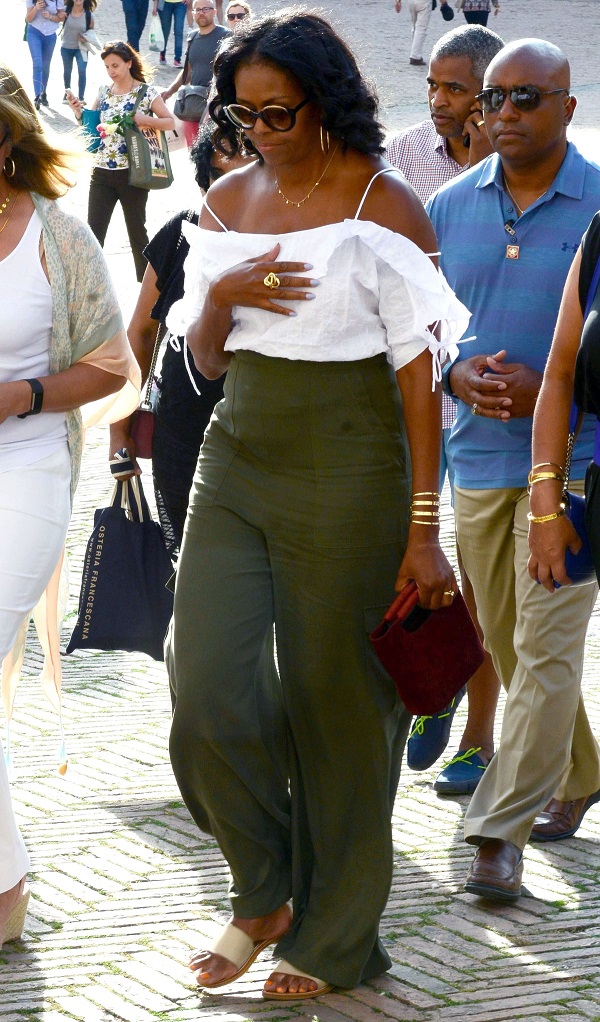 Michelle looked stunning in a white Club Monaco off-the-shoulder blouse and high-waisted olive colored pants while out in Sienna, Italy on May 22, 2017.