Michelle Rodriguez: her opinions about films, her 'nomadic' childhood and her fleeting bisexual romances: Read on all of that here!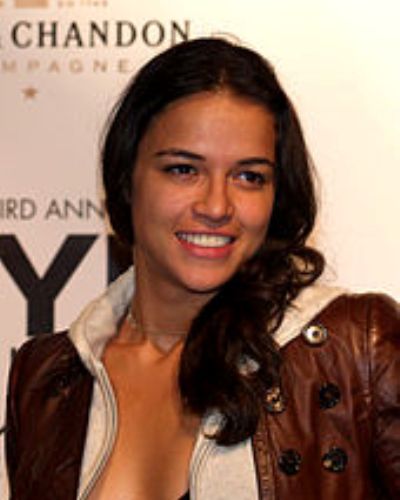 Michelle Rodriguez's 'boys and more girls club'
American action actress and screenwriter, Michelle Rodriguez told tmz.com that she plans to go behind the camera. She does not want to act in her own movie. Her plans are to make an action film which is female-oriented. This 'Fate of the Furious' star is aiming for more female action stars. She feels that the film industry needs a female revolution, especially in the action film genre. Michelle Rodriguez, however, clarified that she does not want an all-female cast. She wants to have male actors who are comfortable in their sexuality to work with tough, non-compromising female co-stars. She explained that such a combination would be fruitful and forceful. She admitted that this type of work requires a particular fraction of male actors; the ones she too would like to marry.
For the movie' The Assignment' Michelle plays a man who transitions into a female. She had to wear a prosthetic penis for this role and she says that she felt strange to put it on. She also added that it made her feel more like a woman.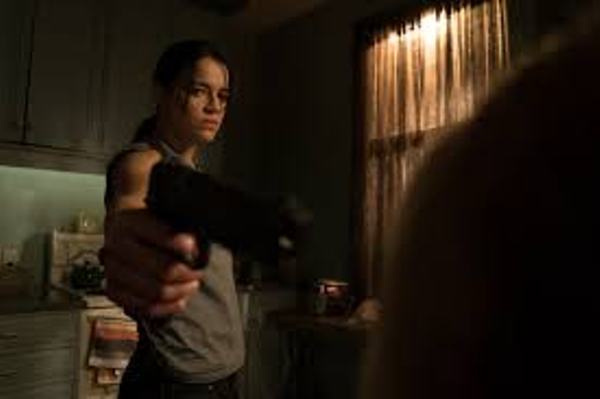 Her attention deficit disorder
Michelle was born in Texas, the USA to Dominican mother, Carmen Milady Rodriguez and Puerto Rican father, Rafael Rodriguez. Her father worked with the US Army. At the age of 8, Michelle Rodriguez moved to the Dominican Republic with her mother. She was partly raised by her pious maternal grandmother. When Michelle was 11 years old, she migrated to Puerto Rico. Michelle suffers from attention deficit disorder and could not concentrate on her studies. Hence she was expelled from five schools. She dropped out of high school and managed to do her GED privately. At the age of 17, Michelle moved back to the US and settled in New Jersey. She enrolled in business school but left it in between to pursue an acting career. She auditioned for the lead role in sports drama film 'Girlfight' (2000) and beat 350 girls to bag it. With this role, her path was laid and her career was set to boom. This role of a troubled boxer received critical acclaim and she earned a number of awards for it. It sealed her fate and she embarked on an acting career in action genre films. Even in real life, Michelle Rodriguez enjoys adventurous activities and her hobbies include in-line skating, ski diving, and gun training. She also does karaoke singing and DJing. She has faced multiple legal charges such as for fighting with her roommate, hit and run and driving under the influence. She has received jail term and community service as punishment. She was also put under 'alcohol program' for 3 months.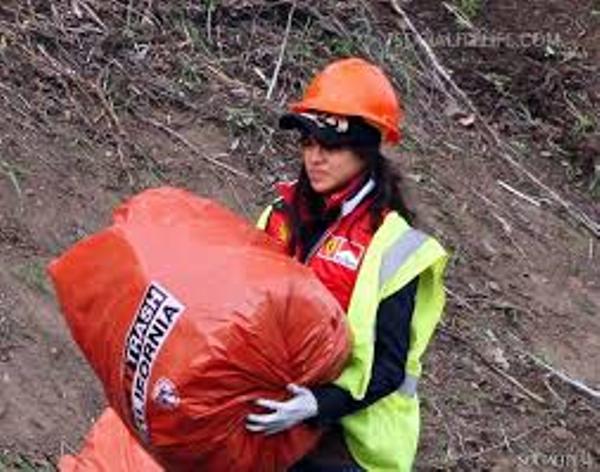 Her fleeting bisexual romances
Just like her studies, Michelle Rodriguez has not managed to stay in any one relationship. In early 2000, Michelle Rodriguez got engaged to a Muslim boy. But she soon broke off this engagement. The reason she cited was that she was opposed to the religious requests her made of her. She has at various times being involved romantically with actor, director, screenwriter, and producer Vin Diesel, French film actor Olivier Martinez, and American actor-singer Zac Efron. She was also seen enjoying her time with producer Mohammad Al Turki. Michelle Rodriguez is reportedly a bisexual and was also in a lesbian relationship with model Cara Delevingne for four months. They have split. In 2013, in an interview given to Entertainment weekly she had said:
"I've gone both ways. I do as I please. I am too curious to sit here and not try when I can. Men are intriguing. So are chicks."
In an interview, she had mentioned herself as a bisexual. She said:
"Bi, yeah, I fall under the B category of LGBT".
Michelle Rodriguez has this tendency of not been able to stay for long at one place. While signing the contract for the role of a tough LAPD police officer, Michelle Rodriguez had insisted for just a one-year contract saying that she is 'of a nomadic spirit'. Michelle Rodriguez has been unable to find the right man who according to her is one who is not insecure about his sexuality.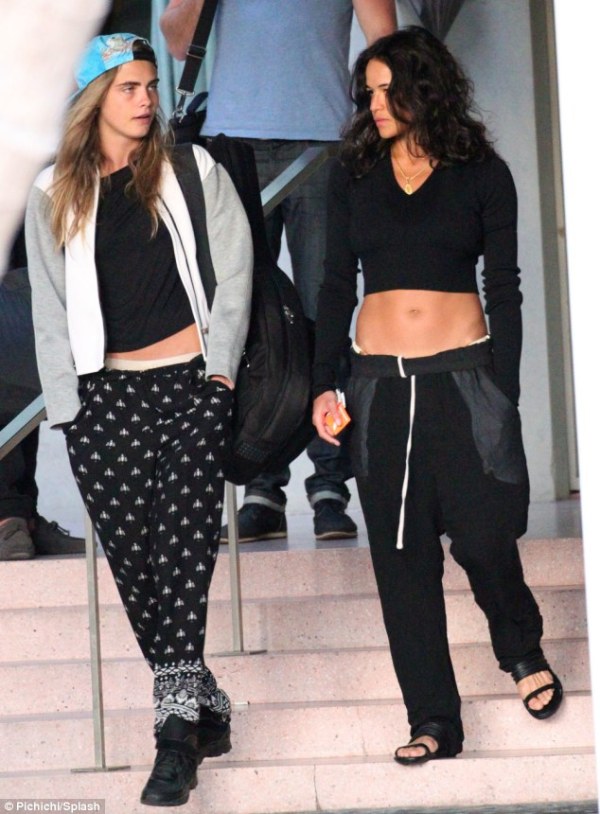 Short Bio on Michelle Rodriguez
Michelle Rodriguez is an American film and TV actress. She made her debut in the independent film Girlfight, and she was recognized by the National Board of Review.
She went on to do many very popular roles like The Fast and The Furious, Blue Crush and S.W.A.T. For 2005 and 2006, she starred on the hit TV series, Lost. More Bio…