Michelle Tumolo, the openly gay lacrosse player-her life and career!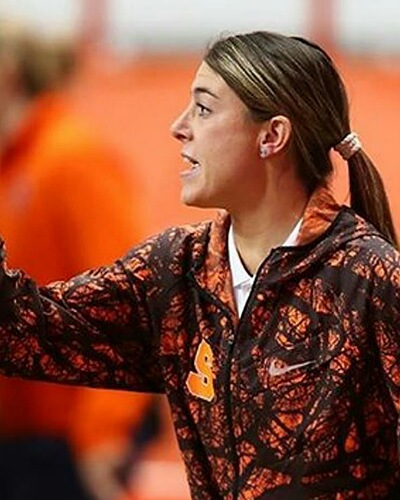 Michelle Tumolo is an American lacrosse player and superstar.
She is also openly gay.
---
Let us dig into the details of her life and career!
Michelle Tumolo and her career
Michelle Tumolo is a big name in the field of lacrosse. She was born on 20 March 1991 and grew up in New Jersey and studied at Clearview High school.
Michelle has been playing since her freshman school days in 2005. She was three times captain of her school team. She was a member of the 2008 National High School Girls' Lacrosse Tournament
Michelle used to play for powerhouse Syracuse Orange in college. She was the third-highest scorer in school history. She had an ACL tear in 2013 but soon bounced back at the National level.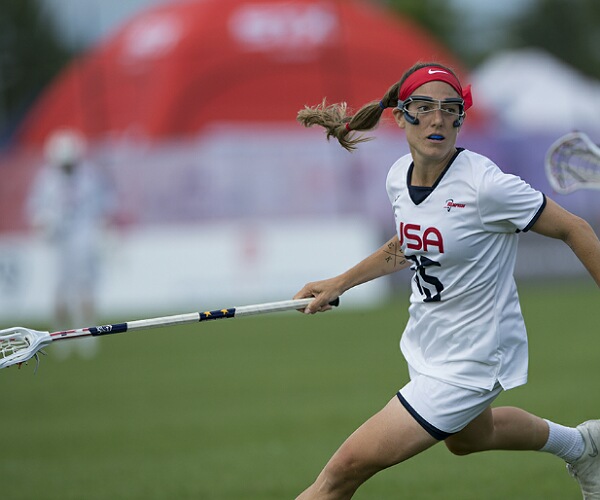 Later, she was part of the 2017 U.S. lacrosse World Cup gold medal team. She was the no. 1 pick for the Women's Professional Lacrosse League.
She has trained students in lacrosse at various colleges. Since 2018, she is serving as head coach of lacrosse at Wagner College which is situated in New York.
The coming out of lesbian Michelle
Michelle is now 31 years old and she came out as a lesbian during her senior school days. Fortunately, she got her family's unwavering support. This was of immense help for her since she could focus on increasing her skills in the game of lacrosse.
She stated on a recent episode of the podcast called Overtime that is hosted by ESPN lacrosse analyst Paul Carcaterra:
"I've always been myself with [my identity], but that goes along with being a role model,"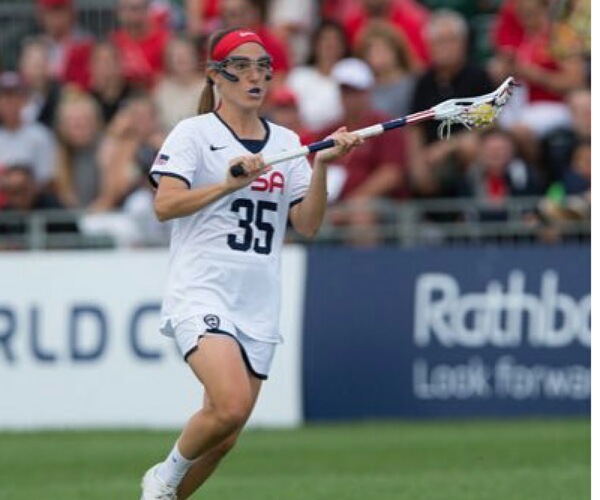 She has been extremely open about her sexuality on her social media. But this interview on the Overtime podcast is the first public platform she discussed her sexuality on.
She added:
"Kids are always messaging me on Instagram about different things, and I make sure I respond because I want to be a role model for them, because I know some people don't have it as easy as I do,"
Click on the link ahead to read more on Masterchef contestant Courtney Roulston reveals that she is engaged to her lesbian partner Sophie King!
Michelle and her girlfriend Lara Bennett
The lacrosse player has been open about her lesbian partner and openly on posted about it on her social media throughout her career until now.
Michelle has regularly uploaded photos of herself and her lesbian girlfriend, Lara Bennett on her Instagram. Talking about her boldness in revealing and displaying her true sexuality at the height of her career,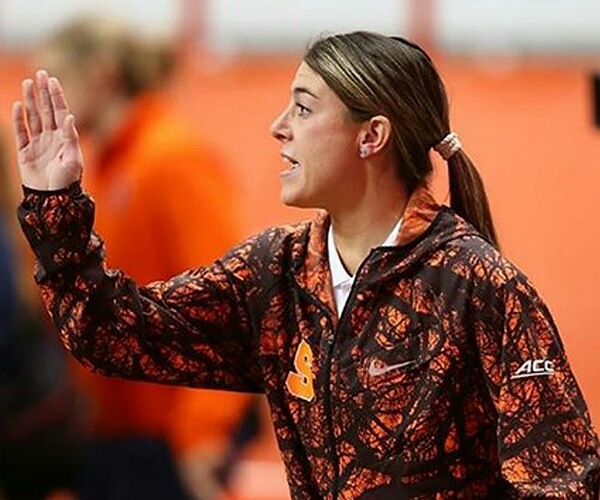 Michelle said:
"I want to be that light … so I try to reach out to every kid that needs help. It is a crazy time. Kids come out at different times and kids take it easier than others, but I definitely identify with that adversity in the lacrosse world. I definitely think we can get to a higher level with it all."
Click the link here to get more information on Lesbian couple, Cara Delevingne and Ashley Benson have split!