Michelle Wolf and her befitting one-liner to Donald Trump's tweet!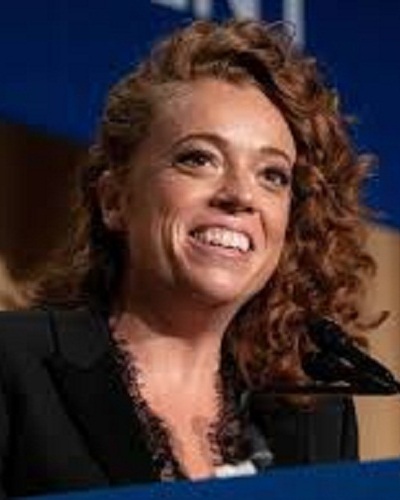 American comedian Michelle Wolf is a woman of courage. She was invited to perform at last year's White House Correspondents' Dinner and had poked fun at the current President Donald Trump.
Trump was, of course, angry and took to Twitter to express his displeasure at the jokes she had made about him last year. But Michelle retorted with a one-liner which was befitting.
Michelle Wolf is ready with a one-liner for Donald Trump
Michelle Wolf's last year's jokes on Donald Trump during the White House Correspondents' dinner party did not go well with the President. He had bashed her relentlessly for her performance. He again touched on the topic in his Tuesday Night tweet when he wrote:
"So-called comedian Michelle Wolf bombed so badly last year at the White House Correspondents' Dinner that this year, for the first time in decades, they will have an author instead of a comedian, Good first step in comeback of a dying evening and tradition! Maybe I will go?"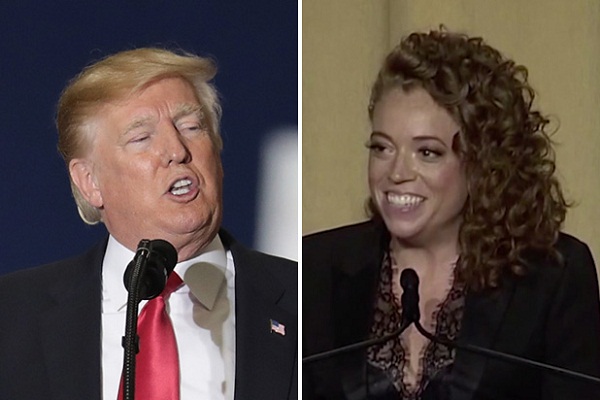 You may like to read Justin Bieber supports Trump's help for A$AP but also asks via Twitter if he can free migrant children too
Trump had tweeted after it came to be known that this year's dinner party of the White House Correspondents would have no comedian and instead an author would be called in to perform on the occasion. Michelle Wolf did not take things lying down and fired the President back on Twitter. She wrote:
"I bet you'd be on my side if I had killed a journalist. #BeBest," 
She made mention here of Trump's support of Saudi Arabia's explanation of why Washington Post columnist Jamal Khashoggi was murdered in Saudi Arabia.
I bet you'd be on my side if I had killed a journalist. #BeBest https://t.co/bZ91Cg0QCr

— Michelle Wolf (@michelleisawolf) November 21, 2018
Michelle cleverly put the hashtag #BeBest as a reference to Donald's wife Melania's campaign against cyberbullying. Donald Trump is known not to like journalists who write against him or his bizarre policies.
The last year's White House Correspondents' Dinner
There is a White House Correspondents' Dinner party held every year and it is a tradition that comedians are invited to perform these comedians usually will make fun of the president who is at the seat at that time.
The Party is attended by the sitting President but last year Donald Trump did not attend and instead sent his press secretary Sarah Sanders for the event. Michelle had roasted Sarah last year and called her Aunt Lydia who is a villain in The Handmaid's Tale.
Michelle said:
"She burns facts, and then she uses that ash to create a perfect smoky eye."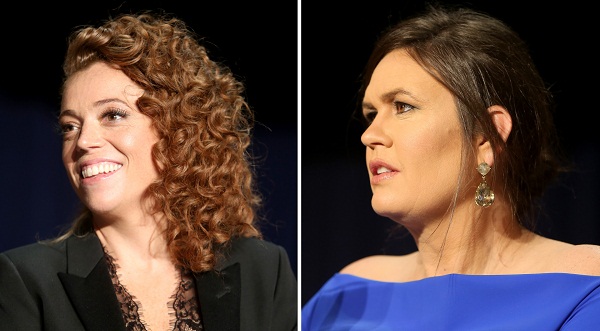 People criticized the use of the word Smokey eye since they felt that it was a comment on Sarah's appearance. Michelle stood by what she had said and told NPR's Fresh Air:
"I wouldn't change a single word that I said."
The other comedians who had presented before at this event included Meyers, Jay Leno, Stephen Colbert, Wanda Sykes, and Hasan Minhaj. Trump had missed this event in 2017 and 2018. The other President who had missed this dinner was Ronald Reagan and he had done it in 1981 while he was recovering from an assassination attempt.
This year's White House Correspondents' Dinner
This year things would be different. It will take place after 27 April 2019. The Association has also announced that there will not be any comedians this time and instead there will be a speech by presidential biographer Ron Chernow. Chernow will speak about the First Amendment.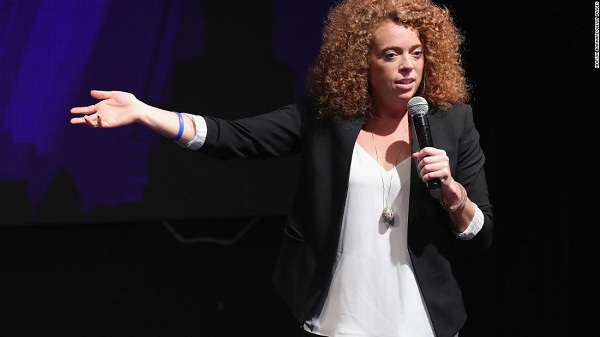 Also read Chrissy Teigen and her husband John Legend give a befitting reply to President Donald Trump after he calls Chrissy a filthy-mouthed wife!
Ron said:
"The White House Correspondents' Association has asked me to make the case for the First Amendment and I am happy to oblige, Freedom of the press is always a timely subject and this seems like the perfect moment to go back to basics."
Source: abcnews