Michelle Yeoh: Meet the First Asian Best Actress Oscar Nominee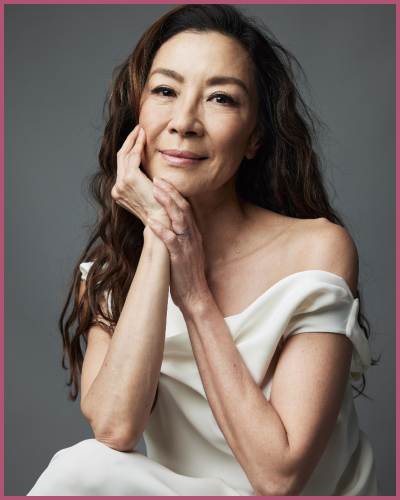 Michelle Yeoh is a Malaysian actress who rose to prominence after appearing in Tomorrow Never Dies (1997), Crouching Tiger, Hidden Dragon (2000), and other films
She has been nominated for an Oscar for the first time at the 95th Academy Awards
Yeoh is honored in the Best Actress category for the film, Everything Everywhere All at Once
---
Michelle Yeoh received the first Oscar nomination of her career
Michelle Yeoh, 60, has been nominated for an Oscar for the first time at the 95th Academy Awards, which will be held on Monday, March 13, 2023.
The Malaysian-born actress is honored in the Best Actress category for Everything Everywhere All at Once. The film led the nominations, receiving a total of 11 Oscar nods including one for best picture.
Each of the core cast members earned individual recognition for their performance including the writing/directing duo Daniel Kwan and Daniel Scheiner as the best director and original screenplay.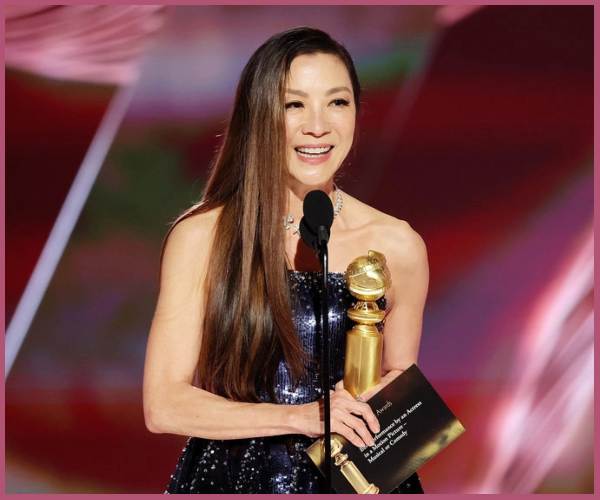 Also read Wait what? Chris Rock Said Was Asked to Host the 2023 Oscars but He Refused!
Similarly, Ke Huy Quan has been nominated for Best Supporting Actor whereas Stephanie Hsu, and Jamie Lee Curtis for Best Supporting Actresses.
The film also received nods for its costume design and film editing.
Yeoh is competing with Cate Blanchett for Tar, Ana de Armas, for Blons, Andrea Riseborough for Leslie, and Michelle Williams for The Fabelmans.
Michelle Yeoh is an inspiration for any Asian actors
Michelle Yeoh has become the first Asian woman to be nominated for an Oscar for Best Actress.
She has attained the most elevated accolade so far in more than 40 years of her acting career.
Yeoh told PEOPLE last year that she feels inspired and enthusiastic about her career at this point, both for the variety of opportunities she has received and what it implies for other Asian performers.
She explained,
"What [is special about] this moment in my career is having so many people who look like me, especially the younger generation [of Asian actors], come up to me and say, 'Finally, I can see myself doing all these kinds of things because you are doing it,"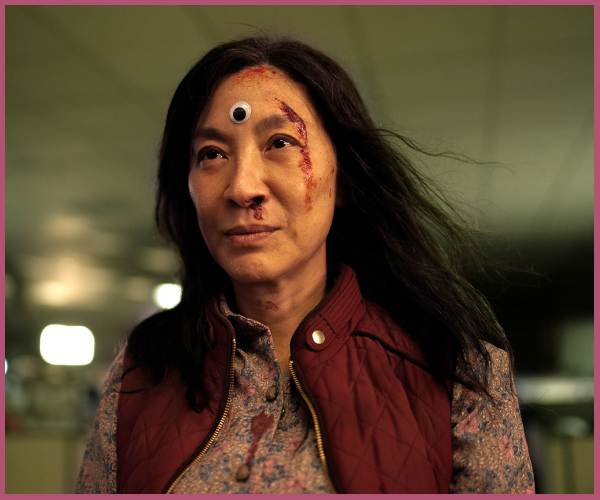 "We have to stand up for our+selves and be courageous enough to have a voice. We deserve a voice. I think at this point in my career, that is what I'm really enjoying: the fact that we are getting more opportunities and the opportunities we deserve."
Also read Jamie Lee Curtis nominated for an Oscar for the first time : Here's how she reacted
Michelle Yeoh's reaction to her 2023 OSCAR nomination
Michelle Yeoh issued a statement on Tuesday, January 25, in response to her nomination for best actress for "Everything, Everywhere, All at Once."
She began,
"I am overwhelmed and overjoyed with happiness! Every single person who worked on this film poured their heart and soul into it, and we are all so grateful to the Academy for recognizing so many from our EEAAO family,"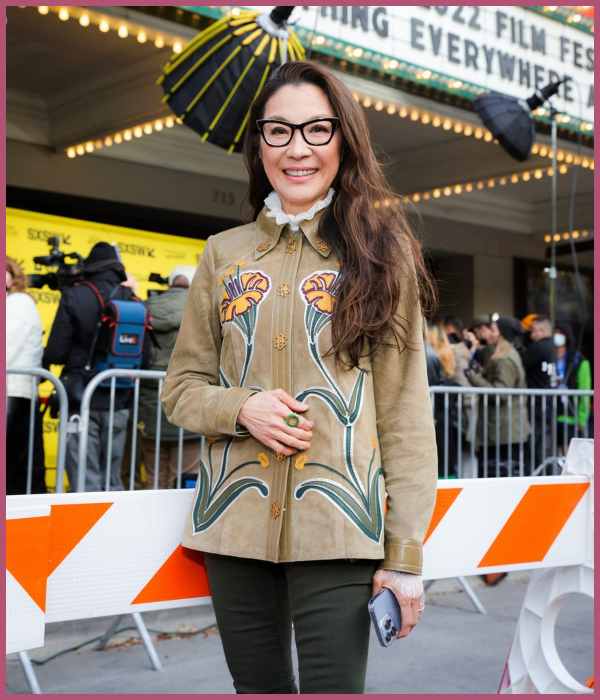 Michelle went on to say, "Playing Evelyn Wang has been one of the great privileges of my 40-year career." She declared it to be a once-in-a-lifetime opportunity.
Last but not least she concludes her statement by thanking Daniel Kwan and Daniel Scheinert for believing in her and providing her with the opportunity.
"I will forever cherish this moment"
Also read The Hollywood Movie Hustlers faces a ban in the ultra-conservative South East Asian Country of Malaysia!
Short bio on Michelle Yeoh
Michelle Yeoh is a Malaysian actress. She gained popularity by appearing in Tomorrow Never Dies (1997), Crouching Tiger, Hidden Dragon (2000), Crazy Rich Asians, and more.
She is part of upcoming big budgets projects such as The Witcher: Blood Origin, Avatar 3, Avatar 2, and Shang-Chi and the Legend of the Ten Rings.
Her work led her to win the Asian Media Award (1998), the ShoWest Award for International Star of the Year (2001), and the Outstanding Contribution to Asian Cinema (2013). See more