Mick Jagger's Girlfriend Melanie Hamrick Fuels Engagement Rumors with a Diamond Ring After 8 Years of Dating!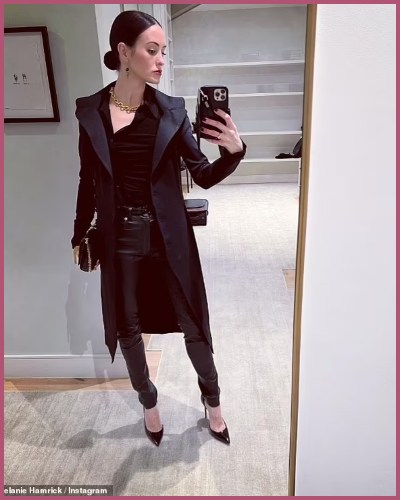 Melanie Hamrick sparked engagement rumors with her partner of 8 years Mick Jagger.
Hamrick wore a big diamond ring on her ring finger which made fans believe that she was engaged to the singer.
The couple first started dating in 2014.
---
Melanie Hamrick sports a diamond ring on her ring finger
Are Melanie Hamrick and Mick Jagger engaged? Fans think so.
The former ballerina wore a diamond ring on her ring finger which sparked rumors of her engagement with Jagger, whom she's been dating for 8 years.
The 35-year-old former choreographer posted a mirror selfie in a chic all-black attire which showed her diamond sparkler. Fans could not help but think it was definitely an engagement ring.
While Hamrick simply captioned the selfie 'A Ballerina hairdo goes with everything,' fans could only notice the dazzling jewelry on her ring finger.
One eager fan commented:
'Is that an engagement ring?'
Another one added: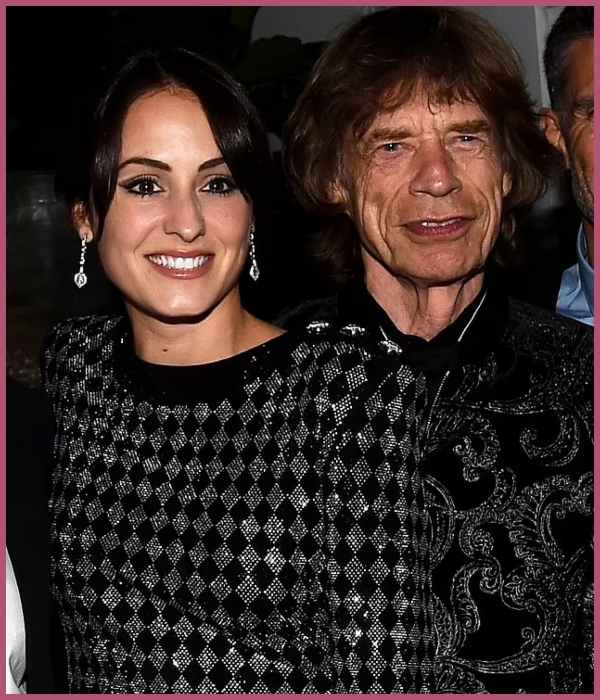 'Zoomed in looks like TWO rings!'; 'I was wondering the same! ❤️❤️'
Hamrick and Jagger started dating when they first met in Tokyo. Just 2 years after they started dating, the couple welcomed their first child, Deveroux.
This is not Jagger's first child.  The legendary singer has eight children by five different women.
His first child, daughter Karis, 52, was born as a result of his affair with singer Marsha Hunt. He then welcomed his second child, daughter Jade, 51, with his former wife Bianca.
The Gimme Shelter singer then welcomed four children with Jerry Hall: daughters Elizabeth, 38, and Georgia, 31, and sons James, 37, and Gabriel, 25.
Jerry split with Jagger after finding out he was having an affair with Brazilian model Luciana Gimenez Morad. Their affair resulted in Jagger's seventh child, Lucas.
Also, Read Mick Jagger is Tired of Being Compared to Harry Styles!
Mick is a different person after meeting Melanie
The Rolling Stone star is very famous for his partying ways but in recent years there have been changes in his behavior. The band is likely to release an album next year.
Some sources claimed that after the Rolling Stones' successful tour in Los Angeles, the Satisfaction hitmaker chose to stay at a different hotel with his family.
One insider said:
"Mick's totally changed. He's always had a serious girlfriend but when he's been on the road touring there have always been other girls, lots of them."
They continued:
"This time it's different. Melanie, Dev and the nanny are on tour with him so it's all about early nights and hanging with his family. And he's happier than I've ever seen him.'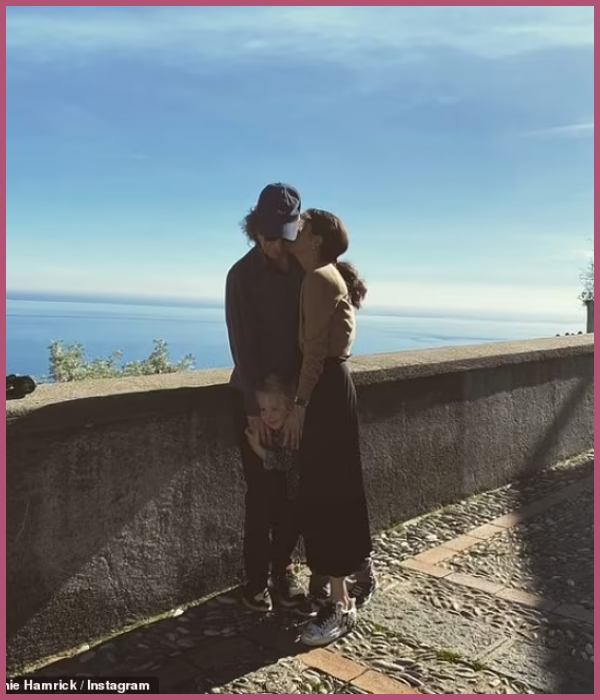 In August Melanie joined Mick and his son Lucas to celebrate the legend's 79th birthday in Germany.
Lucas shared a sweet snap of his celebrations with his Dadda as she sat on his knee. Joining them for the picture were a group of performers dressed in traditional Lederhosen.
Melanie also shared a short clip of the dancers on her IG story and captioned it:
'Fun birthday celebrations for my favorite person in the world!'
The rock artist also shared a similar-looking snap to his Insta with the dancers and wrote in the caption:
'Thank you for all your birthday wishes! Had a great one here in Düsseldorf! xx'
Also, Read Physician Jennifer Ashton married billionaire Tom Werner after eleventh month of engagement