Miesha Tate has an unexpected delivery on the bathroom floor!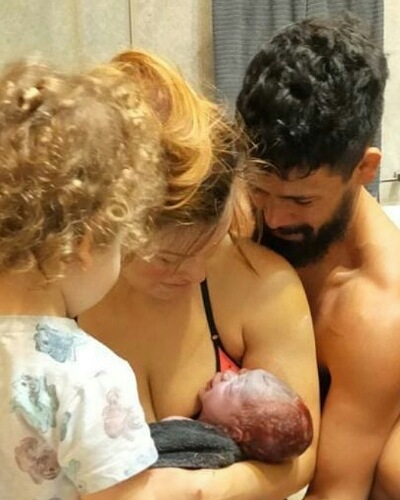 Former UFC star Miesha Tate is a proud mother of two children.
Recently, she welcomed her second child into the world.
But the delivery was an unexpected one and sudden.
She delivered the baby on the bathroom floor.
Her partner Johnny Nunez and daughter Amaia were at the time present there.
---
Miesha Tate and her bathroom floor delivery
The former UFC star Miesha Tate who was pregnant with her second baby with partner Johnny Nunez had a big surprise waiting for her. It appears that her child wanted to see the world soon.
Therefore, it arrived unexpectedly and without any warning into this world. Miesha revealed on Sunday on her Instagram that she delivered her second child on the bathroom floor.
The reason was that the baby did not give them time enough to be shifted to the hospital for childbirth. It just popped out.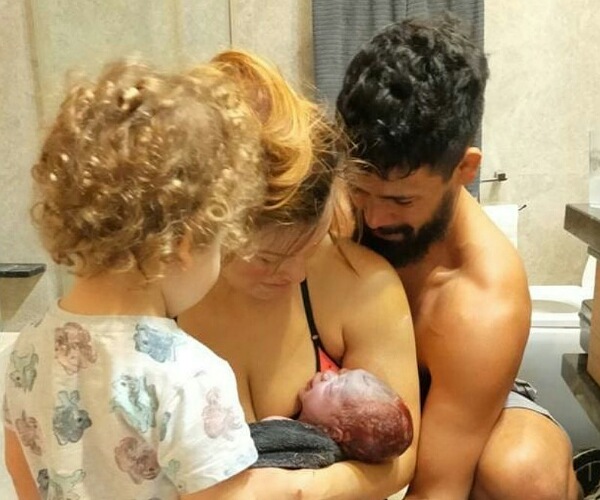 On her social media, Miesha put up a photo of her holding the baby with her partner Johnny supporting her from the back and looking over her left shoulder towards the new bundle of joy. Their daughter Amaia was at the forefront also looking at her new sibling.
More about the bathroom delivery
The second baby of Miesha was a son whom they named Daxton. On her Instagram with the photo, Miesha captioned it:
"Today I became a Mother all over again! The experience was incredible, we planned a hospital birth but our son had other plans!"
Miesha, 35 added:
"Daxton Wylder Nuñez was born at 8:20am June 14th in our home. We welcomed our son as a family….. it was perfectly imperfect and I am over the moon!"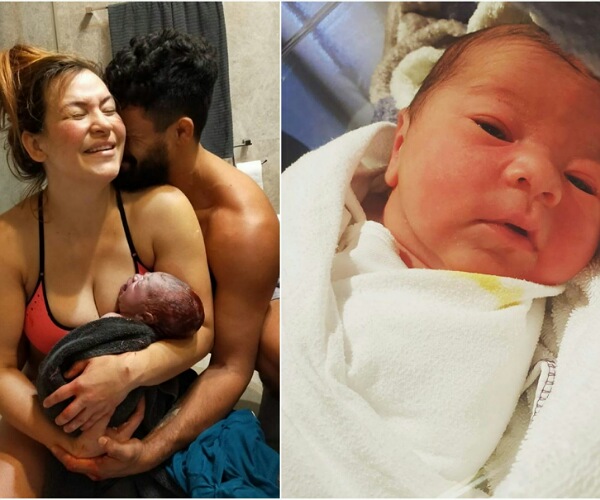 She gave the credit to her partner Johnny for keeping her centered during the birth process. She said:
"I couldn't have done it without you truly. Thank you for being my rock,"
Miesha hashtagged it: unexpected home birth. Miesha retired from active fighting in the year 2016.
Also, read more on Arie Luyendyk's wife Lauren Burnham had a miscarriage of a second child! Know about their daughter, wedding
Johnny Nunez is also a fighter and he too detailed the home events on his social media. He wrote:
"When times couldn't have been any crazier! Then this happens. I delivered my son into this world on Sunday, June 14th at 8:20 am,"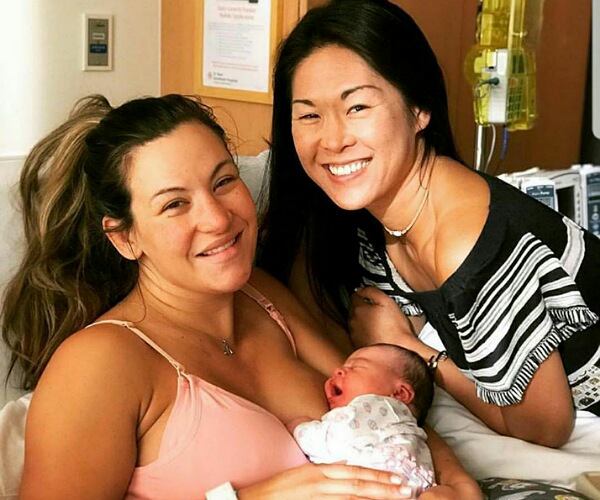 He continued:
"Such a strong little man wanted to come into this world so quick he decided to come in our very own bathroom. What an experience to deliver your own child. It's a bond we both will have for the rest of our lives."
Their daughter Amaia Nevaeh is now 2 years old. Though it is her back to the camera in the photo that Miesha posted on her Instagram, Amaia's pose does appear that of shock and joy. She too would have been overwhelmed with the sudden arrival of her little brother.
Also, click here to read the full biography of Miesha Tate