Mikayla Nogueira Becoming TikTok's One Of The Most Liked Makeup Artists; Her Journey!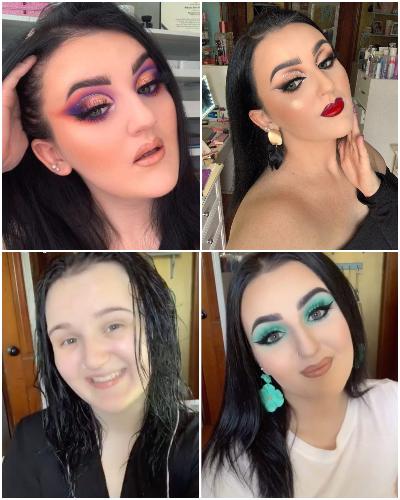 Mikayla Nogueira is one of the rising stars of the popular app Tiktok. 
With her amazing content, Mikayla is becoming her fan's favorite make-up artist. 
Her fans can see some of her flawless make-up looks on her page. 
---
Mikayla Nogueira is growing her fame on the video-sharing platform, TikTok. With her phenomenal talent with make-up, she is becoming a fan's favorite. It is safe to say she is one of the most liked make-up artists on the Internet. The make-up artist from Massachusetts shares some amazing tips and tricks for getting flawless make-up looks. With her rising fame, her fans want to know more about her personal life, relationship, and more. Here is all you should know about the rising TikTok star.
Mikayla Nogueira became a viral TikTok star
At the age of 15, the young Mikayla wrote a business plan in her diary. A quick look at her life at the present, her dreams came true. On her TikTok account with almost 6 million followers, she shares extensive makeup knowledge. Back in her teenage, she wrote a 50-page business plan where she detailed how she would start her YouTube channel. Furthermore, she also mentioned how she would run her Instagram page. Nogueira always had a dream of teaching people new tips and tricks for make-up. Now fast follow to 2020, the dream she saw when she was 15 finally came true.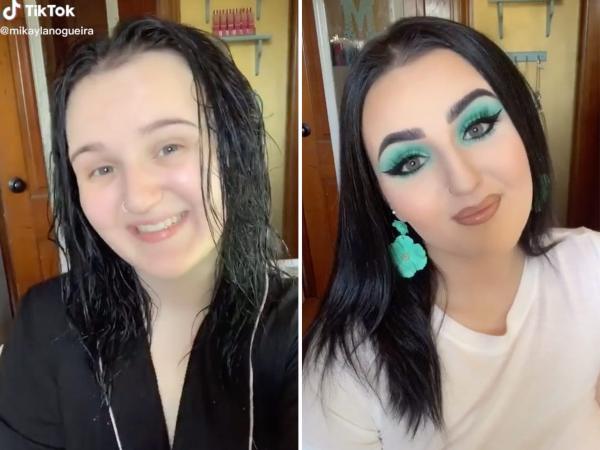 During the pandemic, she went home from her senior year of college at Bryant University. When she was stuck inside her home, she decided to push her passion for make-up.  With the time, the 23-years old TikTok artist blew up on the platform. Millions of her followers wanted to see her tricks and her candid reviews about the products. Meanwhile, she was not sure about the platform when she started but gaining followers overnight encouraged her to make more content. One day, she posted a video of a transition of her from a no-makeup to a full face of cosmetics. And next thing she noticed, her followers dramatically increased. The make-up artist started posting videos in March 2020 and after a year she now has almost 6 million followers.
Brand collaboration and rise in the career
Mikayla Nogueira is getting a lot of support and love from her followers. With the rise in her followers, she is also continuing to rise in her career. As per her recent announcement, she is collaborating with the brand Glamlite. She is working on the project for more than a year. The self-taught makeup artist launched an eyeshadow palette which is now sold out. Her eye-shadow shades have the name resembling home, such as "New Beige," "Portagee," "Freetown" and "Masshole." The make-up artist is recently in California to launch her makeup line.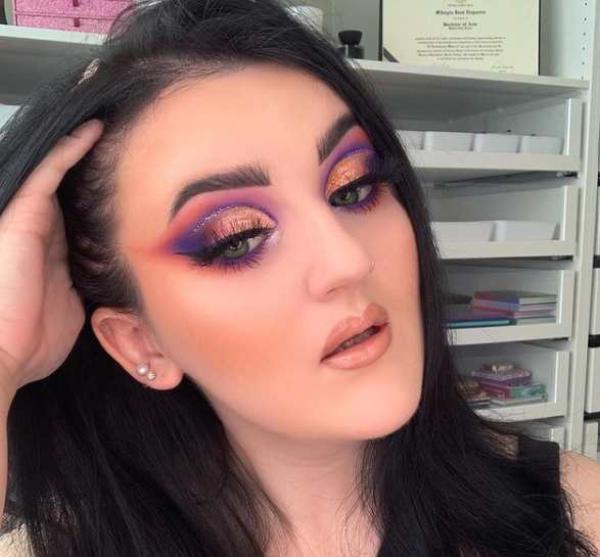 With her growing career, Nogueira had to travel to California because it wasn't possible to grow if she just stays in Massachusetts. She explained:
"People forget airports exist. I get to stay in the place I love to call home and have no desire to leave, but if I want to experience true influencer life, it's just a plane ride away."
She is all set to launch her new merchandise with her slogan, "What's Poppin'?".