Insight on Mike De Force and Fleur De Force's married life! Know about his children, age, social media, biography
Mike de Force is a social media star known for appearing with his wife Fleur De Force on the web series Food With Fleur & Mike on the Sainsbury's Food Channel. Their YouTube channel 'Fleur DeForce' has around 1.39 million subscribers. He appears on multiple videos on the YouTube channel.
Mike De Force and Fleur De Force married life
Mike De Force and Fleur De Force met each other at a house party of a friend. When Fleur moved to London for her study Mike would often visit her in London. They engaged on 26th June 2012 on a road trip. After a year on 24th August 2013, they walked down the aisle. His wife Fleur looked gorgeous in her white gown. Her father walked her and her bridesmaid wore the pink color matching gown with matching hairstyle.
Mike wore a black coat and a hat. They looked very happy enjoying their moment.  They were seen dancing at their wedding. Likewise, they celebrated their 7th wedding Anniversary this year. Fleur shared black and white photos of their wedding and wrote,
"7 years ago today ❤️ Time really does fly when you're having fun! Love you @MikeDeForce"
They are happily married to each other. They talked about their relationship in a Q&A video titled Q&A with Mike: Relationship, Lockdown, Parenting, and Vegan Food!. It was posted on 20th March 2020.
Also read Who is Risalyn Williams? Insight on her zombie-themed wedding, children, The DeAngelo Williams Foundation, social media, biography
Mike De Force's children
On 28th December 2017, they welcomed a baby daughter River Wren. In 2018, they introduced their baby daughter. She was born via caesarian section. Fleur revealed,
"I knew I was going to be having a section so I thought I was totally prepared for this element of having a baby. It turns out I wasn't. I totally lost my inner 'cool' as soon as I walked through the theatre doors."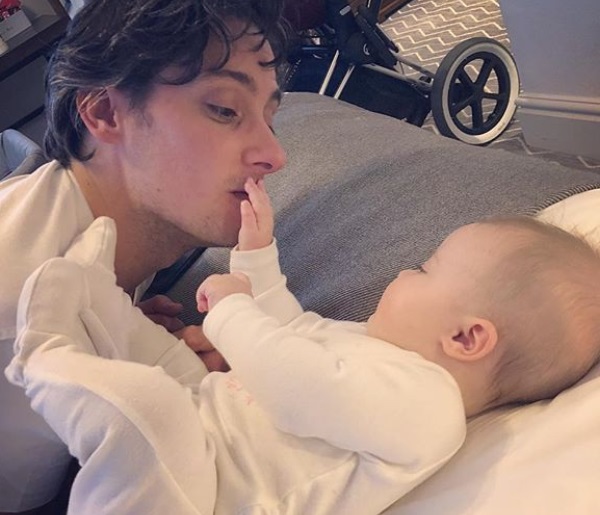 They tired of adjusting as new parents and gave their first bath to their daughter. They live as a happy family of three along with their pets.
What is the age of Mike De Force?
Mike De Force was born on 5th September 1985 in England. He is 35 years old at present. He has a twin sister Clare and another sister Lizzie. Also, he has kept the information about his parents private.
He is a car dealer and deals with family cars.
Mike on social media
Mike de Force has around 80.6k followers on his Instagram account. He has made more than 800 posts on his account. He shares pictures of their pet dog and cars. Their dog was Springer Spaniel named Woof. Previously, they had two cats Beaver and Growler. Their dog Woof died and they got two Springer Spaniels named Squidge and Treacle. Likewise, they have a Dachshund named Piglet.
On 10th July 2017, he posted a picture of Piglet sitting on the couch. He wrote,
"Piglet can only just watch the golf form behind the cushions! She's routing for Sergio!!"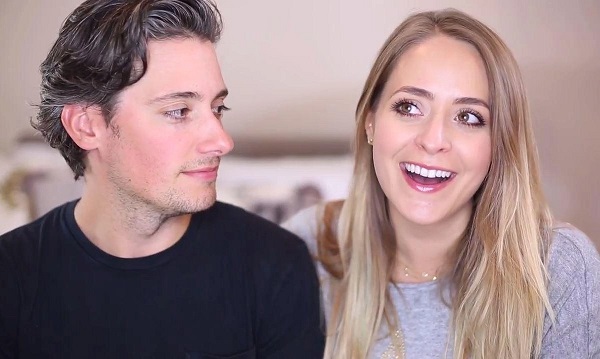 On Twitter, Mike has around 43.1k followers and joined Twitter in June 2012. He rarely posts on his social media. He shares their YouTube videos on his tweets. Similarly, he has appeared on videos like Top 10 Movies to watch in Lockdown, What We Eat In A Day, Our First Family Festival, Stocking Filler Gift Guide 2018, and many more.
Also read Jessica Mulroney, 40, Meghan Markle's former best friend returns to social media and talks about her fear to come out of the house after her racism row!
Short bio on Fleur de Force
Fleur de Force is a widely famous British YouTuber who regularly posts various makeup and fashion videos on her channel.
Currently, she has amassed over 1.4 million subscribers on her channel. Furthermore, she is also an Instagram star with more than 840k followers on Instagram as well as almost 347k followers on Twitter. Read more bio…