Mike Johnson seems to have moved on from singer Demi Lovato and set his eyes now on TV host. Keke Palmer!
There was a budding romance between Mike Johnson and singer Demi Lovato. But a source has told PEOPLE that the couple is done. Mike has moved on and is dating another woman, Keke Palmer. How far is this true? Let us investigate.
The end of relationship of Demi Lovato with Mike Johnson
There were reports in the media that Mike Johnson is dating the singer Demi Lovato. He had also mentioned that he has been on many dates with her. But it seems that the relationship is now a thing of the past. Mike has moved on and his eyes are now set on another lady named Keke Palmer.
On Monday, Mike, 31 was on the show Good Morning America in the Strahan Sara and Keke Plamer segment. He immediately made it obvious that he was interested in Keke Palmer. Mike told the co-hosts of the show:
"I made a mistake, I don't like dating in public,"
He then turned to Keke, 26 and asked her politely:
"But, if I were to ask you, if we could go on a date…?"
Keke was surprised and her eyes opened wide on hearing this coming from Mike. As she expressed shock, her co-hosts Michael Strahan and Sara Haines turned their faces away in an effort to control their laughter. Keke then changed the topic and asked:
"What's the next question?" 

"Michael, you've got the next question!"
The co-hosts of the show and their response
After this, Michael, 47 asked:
"What's that? I didn't hear nothing. He lost me when he asked you out for a date," 
He asked Keke:
"What did you say? Yes or no?"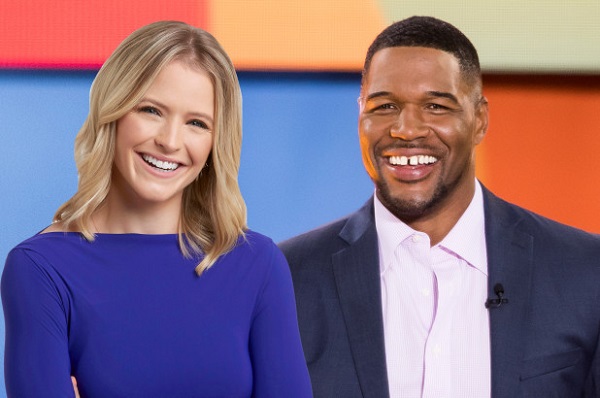 Keke refused to answer the question and Michael then sounded Mike a warning. He told Mike:
"Mike, I'm going to tell you something, right. Demi is my girl, I love this one here, too. Now, you mess up, I'm coming for you."
Keke pitched in:
"You guys are embarrassing me," 
Sara then came in and said:
"We approve, Keke."
The live audience around cheered and Keke announced that she will not give an answer to any of the questions of Mike or Michael since she is now on her job. She said:
"Ladies, I'm at work. I'm at work, guys. Go ahead,"
She signaled Michael to go to the next question and repeated:
"I'm at work."
Michael then joked with Mike saying:
"Okay, at the commercial break, you'll get her number."
Mike Johnson and Demi Lovato-the relationship
Mike was a contestant on Hannah Brown's season of The Bachelorette show. He had stated that he has gone on several dates with Demi. But he is not fond of dating in public. In September on the Almost Famous podcast, he told Ashley Iaconetti and Ben Higgins:
"I am very private with my relationships, like, straight up,"

"I personally don't care to talk about, you know, what I do behind closed doors. I'm a gentleman, I'm not going to kiss and tell,"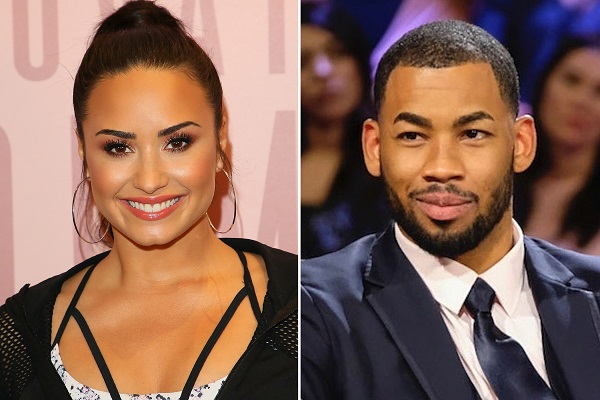 Further, he said:
"What scares me about [dating publicly] is that if Demi and I were not to become boyfriend/girlfriend, right, how would people perceive that? Which honestly, I shouldn't give two s—s about it, right? No disrespect to people that, you know, follow us. But it scares me for that reason."
Source: People magazine