Miles Heizer and Brandon Flynn: Are The '13 Reasons Why' Stars Dating? Is He Gay?…Miles seen Kissing Parenthood Co-star Mae Whitman Kissing? Find out all the Story!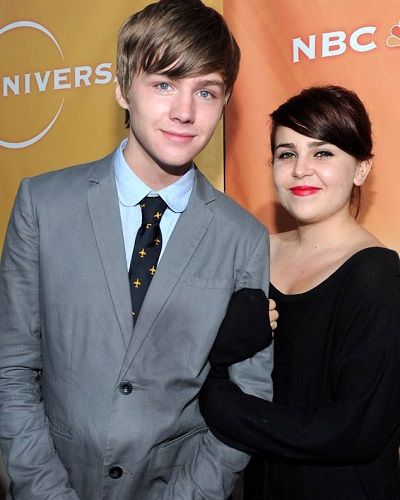 Miles Heizer, a young talented actor has been famous for being in the show '13 reason Why' and there has been a rumor going on about him and his co-star, Brandon Flynn dating. Is he Gay? Are they dating?
Let's find out!
Miles Relationship Status
The young talented and hot figure of Hollywood, Miles Heizer is gay and currently dating Connor Jessup. Connor is a Canadian actor. They made their affair public on 16th February 2020 by posting a picture on their official Instagram with the caption,
"I'm late but I love you, you're good, you make me better, happy v+1 day ????"
Moreover, he revealed that he knew his sexual orientation is not straight when he was 13 years of age.
In 2014, he was rumored to have an affair with Mae Whitman. Later again in 2017, there were rumors of him having an affair with Alisha Boe.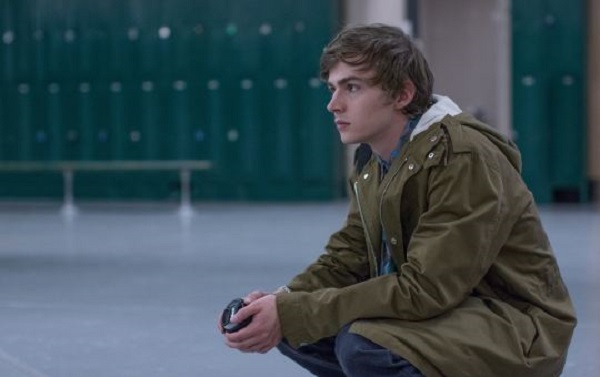 Miles and His Co-star Brandon Flynn dating?
It's going to be a rough day for anyone shipping 13 Reasons Why stars Miles Heizer and Brandon Flynn. The actors, who are starred as Alex Standall and Justin Foley respectively on the hit Netflix show aren't dating in real life.
A rep for Miles had to intervene and get the situation under control after fans analyzed their close friends a little too hard, and came to the conclusion they were together romantically. They've officially denied it and said that this is nothing but a bromance.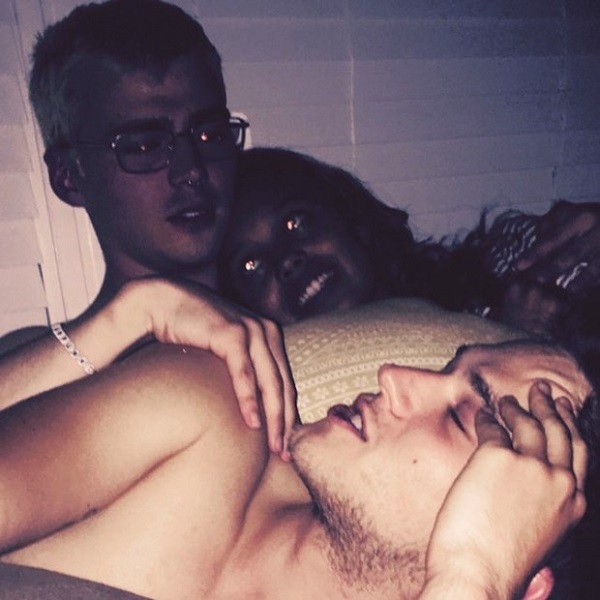 "This is a false report. Miles and Brandon are friends from the show but are not dating,"
Miles's rep told Page Six.
Also read, 'Like newlyweds, like newly couples' who are going to celebrate their first Valentine's Day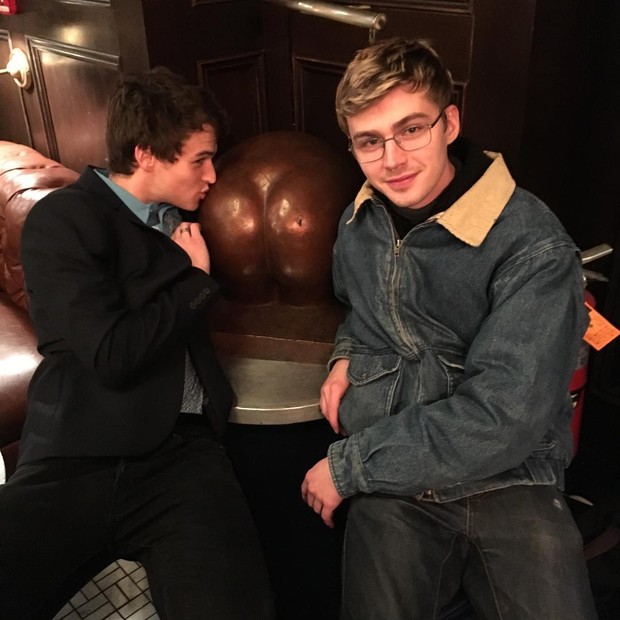 And there you have it! There was actually no evidence even at the start that Miles and Brandon were allegedly dating. Diehard 13 Reasons Why fans just made a little fan fiction come to life when they noticed the friends posting a lot of cute photos together on Instagram.
Read more: Diana Ross celebrates her 75th birthday at the Grammys! Her grandson Raif-Henok steals the show!
Obviously, fans were totally freaking out at the thought they were together.
Miles Heizer and Mae Whitman Kissing
Miles and Mae both worked in the series Parenthood, who play as siblings in the show but they were found kissing each other on National Kiss day! This made everyone question,
"Are the two more than Just Friends?"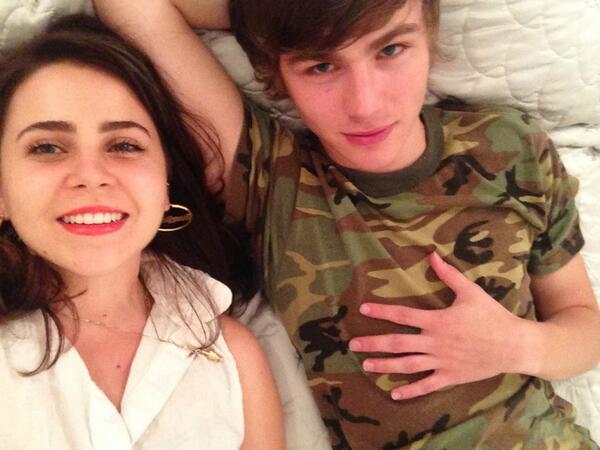 Quite a few Parenthood fans and critics may have asked themselves that question after Mae Whitman posted a picture of the TV siblings kissing for "National Kiss Day" on June 19.
The picture, which was posted on Mae's official Instagram page, was accompanied by a caption that made a minor change to the name of the international day of kissing.
"Happy National Kiss Your Brother Day everyone!!!"
Miles Heizer shared the same photo on his own Instagram page with a slightly different caption.
"Ruining anyone who watched parenthood's national kissing day."
Many people have responded via Twitter to the kissing photo of Miles Heizer and Mae Whitman. Some did not like them kissing – especially since they played brother and sister on the hit NBC series, Parenthood for six seasons.
However, there were also people that seemed to be okay with it – going as far as encouraging the two BFFs to seriously consider taking their friendship to the next level.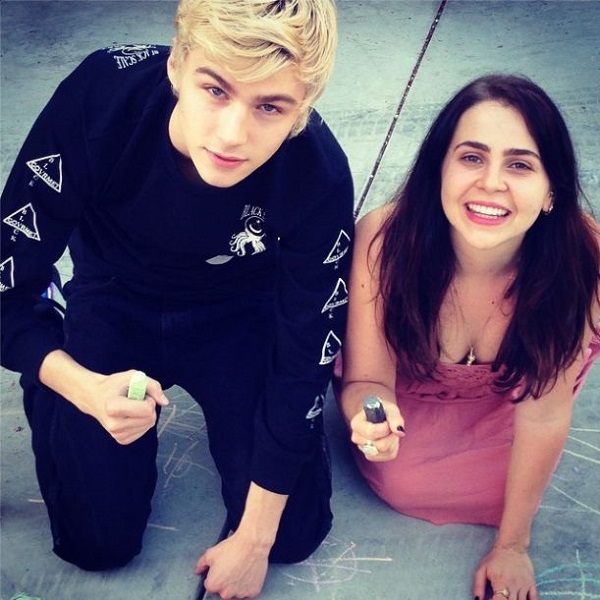 More on their relationship
In recent years, Mae Whitman and Miles Heizer have clearly spoken of their off-screen friendship to the rest of the world. Mae Whitman had spoken openly about her friendship with her TV brother and real-life roommate in a March 2013 interview with BuzzFeed.
"We're definitely unusually close, just as far as human beings go. Miles is definitely my best friend."
Whether Mae and Miles will ever be more than friends is not clear – only time will tell. However, looking at the caption of their Instagram posts, it seems like they are definitely having an affair.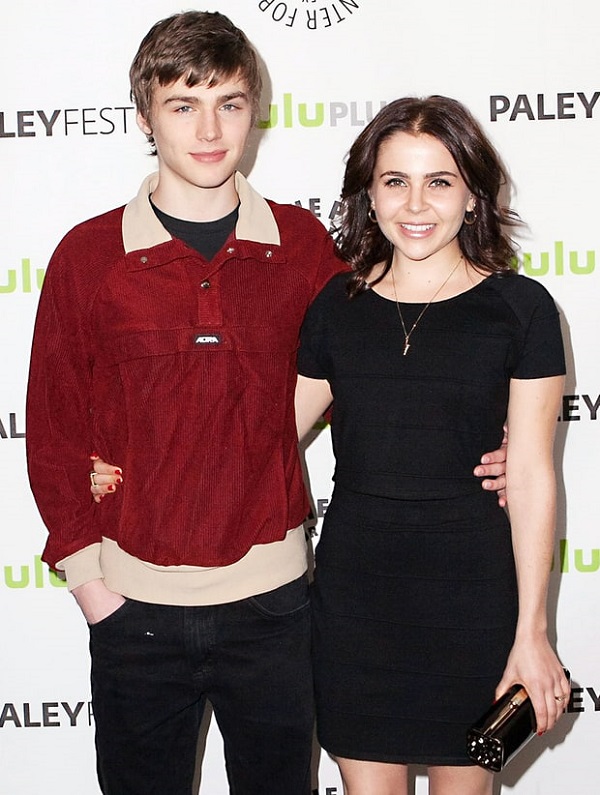 However, if Mae Whitman and Miles Heizer do decide to leave the "Friend Zone," they would not be the first and only set of Parenthood TV siblings with a real-life romance.
Actors Peter Krause and Lauren Graham (who played Adam and Sarah Braverman) are known to have first started dating shortly after they met on the Parenthood set in 2010.
You may like to read, "13 Reasons Why" stars Miles Heizer and Brandon Flynn staring a Gay rumor! Also must see the Kissing Video of two
Short Bio on Miles Heizer
Miles Heizer is a young talented American actor best known for his roles as Davey Danner in the film 'Rails & Ties' and for his acting in Nerve(2016), Parenthood (2010), and Rudderless (2014). He is eminent for his acting at the age of 12 after his appearance in the movie 'Rails & Trails'. – See more bio at…