Miley Cyrus and boyfriend Cody Simpson donate tacos for healthcare workers!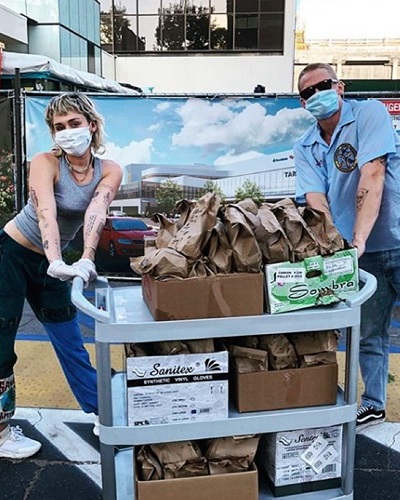 Miley Cyrus and her current boyfriend Cody Simpson are doing their bit for society.
Hence this weekend, they distributed tacos to the health care workers who have been braving the coronavirus to save the lives of people severely ill with it.
---
Miley Cyrus and Cody Simpson distribute tacos to healthcare workers
Cody Simpson and his girlfriend Miley Cyrus decided to do a noble deed this last weekend. Amidst the coronavirus pandemic, they wanted to thank the health care workers who are on the frontline to save the patients ill with the infection.
They purchased 120 tacos and distributed them to the local health care workers working at the Providence Cedars-Sinai Tarzana Medical Center in Tarzana, California.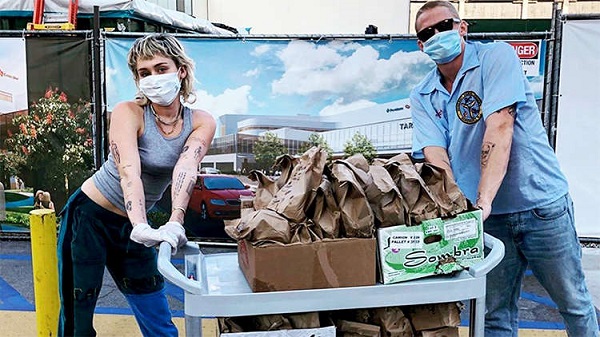 Cody documented the whole thing in a video on his Instagram. He wrote:
"During a pandemic, we have to show love and support to all of the healthcare workers, doing an amazing job,"

"So, we're doing a big taco delivery to our local hospital."
Cody uploaded a series of photos as well on his Instagram and captioned them:
"So grateful for these true legends of our time dedicating their lives to battling this pandemic. Show some love to yours in your community"
Cody Simpson and his new haircut
Miley, 29, and boyfriend Cody are in self-quarantine together. On Thursday 2 April 2020, Miley tried her scissoring skills and gave her boyfriend Cody a nice haircut.
Cody uploaded a video about it on his Instagram and captioned it:
"Buzzin. Clean cuts for clean oceans I say!,"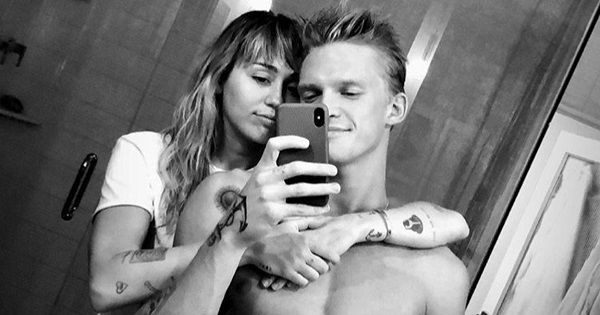 He was referring to 4ocean which is a company that makes bracelets out of recycled plastic pulled out from the ocean. Miley initiated the haircut which later a professional completed it.
The relationship of the couple
Cody, 23 and Miley, 27 are dating now from six months. They had a six-month anniversary on 1 April 2020. Cody shared a photo of Miley on his Instagram and wrote below:
"6 months with you is worth a lifetime with anybody else,"

"I love you."
They are dating since October 2019 when they were spotted in Los Angeles kissing each other. After that, the two are on each other's Instagrams and got matching tattoos as well. They were together for Thanksgiving, Christmas, and Halloween. They also adopted a dog together.
Click to read on Liam Hemsworth Dating Model Gabriella Brooks Amid The Split With Miley Cyrus? Who is Liam's new beau Gabriella Brooks?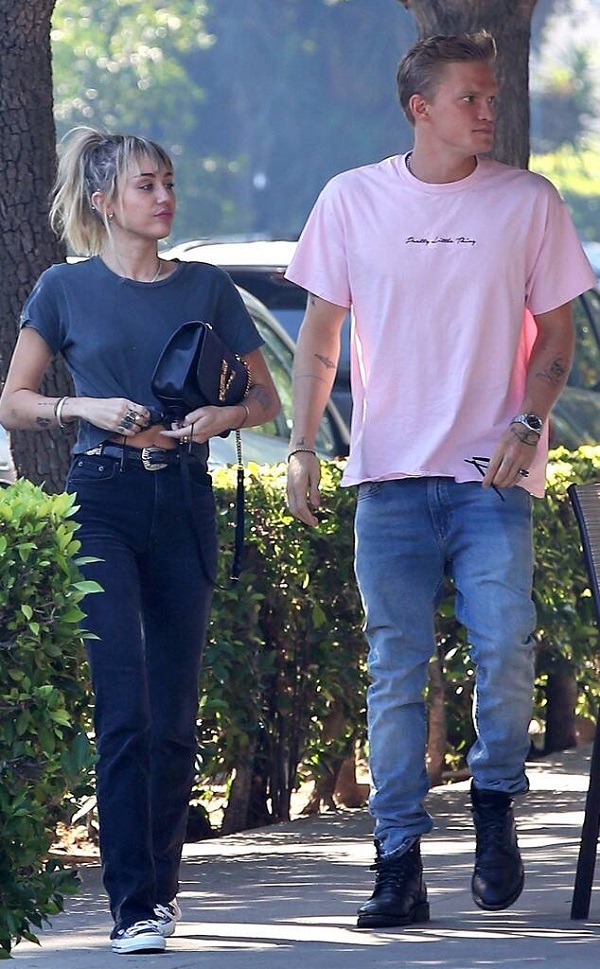 Prior to this, Miley who is a bisexual had wed Liam Hemsworth. But in less than a year after their marriage, they split in August 2019. She then publicly was with her girlfriend Kaitlynn Carter. But this lesbian relationship also did not last. And Miley ended up with Cody. Cody had also a past history and had dated Kylie Jenner and Gigi Hadid.
Short Bio on Cody Simpson
Cody is an Australian songwriter, singer, actor, and dancer. He is a swimming champion, also, he has formed a new band called "Cody Simpson & The Tide", his debut song "Waiting for The Tide". More bio…
Source: Page Six