Miley Cyrus yet another break up with Kaitlynn Carter! Kaitlynn still leaving flirty comments to Miley Cyrus? What is going on?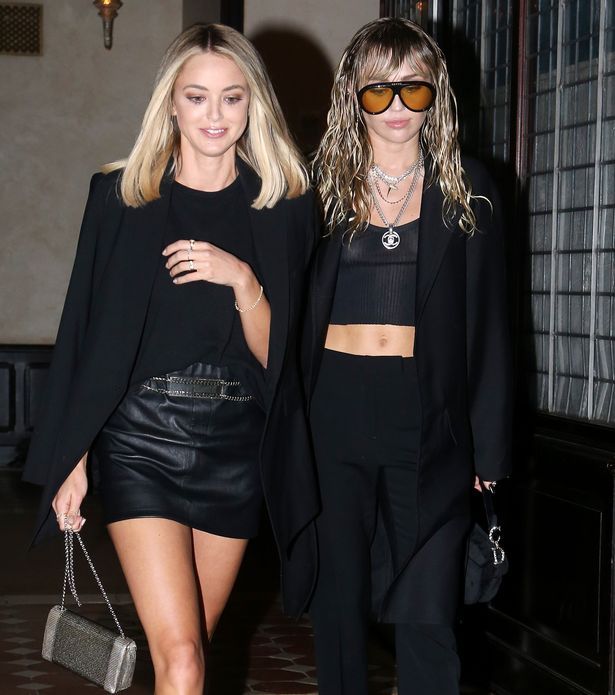 The wrecking ball singer Miley Cyrus's life is really like a wrecking ball swinging one end to another.
The singer recently went through a divorce with long-time boyfriend actor Liam Hemsworth only after seven months of marriage and yet is already on another split.
---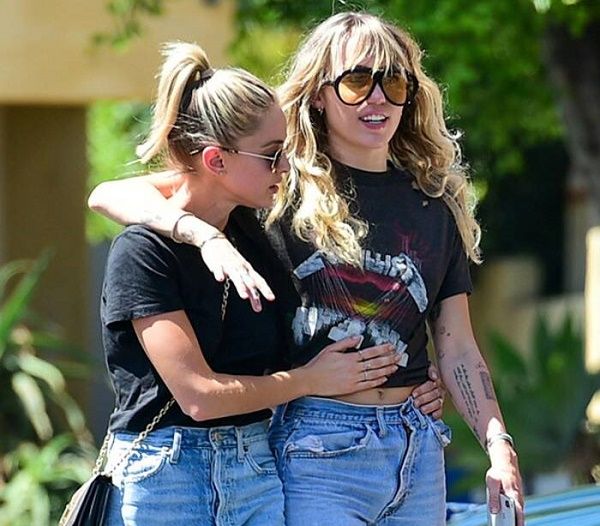 The 26-year-old pop star was very quick to land into another relationship after her divorce with girlfriend Kaitlynn Carter. Only within days of the split-up news, Miley was seen with Kaitlynn showing PDA and going to events alone however, like their fast-paced romance seems like even their end is nearing to end, fast-paced.
Last Saturday, Miley Cyrus reported that she had broken up with Kaitlynn Carter after being together for 2 months. The 26-year-old singer is apparently not looking for anything serious at the moment. According to sources, the two were inseparable during their 2 months of the relationship.
Also, read about Miley and Kaitlynn already over their ex? Miley Cyrus and Kaitlynn Carter moves in together, new found romance sparkles
A brief look at Miley and Kaitlynn's relationship!
After days of splitting up with Liam, Miley made headlines with her controversial public make-out session with Kaitlynn. The two made their relationship public during their time together on a girl's trip to Italy. The two were spotted making out in bikinis without any care in the world.
Both Miley and Kaitlynn were very recently in relationships with other people before they started seeing each other. Kaitlynn was in a non-binding marriage with Brody Jenner for 1 year till they split up in early August. And as for Miley, she was famously involved in a legal marriage with long-time boyfriend Liam Hemsworth till the recent split up in mid-August.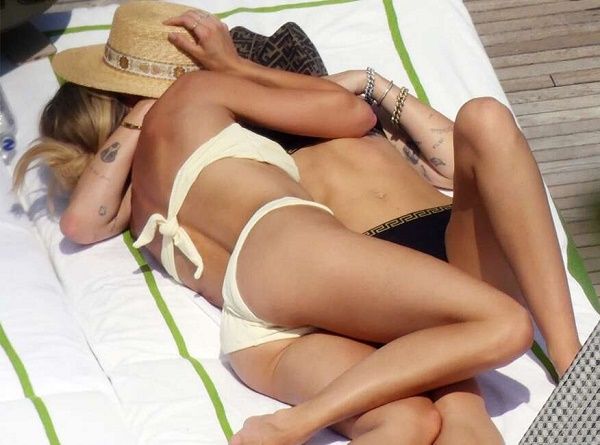 After Miley was out of the marriage with Liam, she was spotted with Kaitlynn making out which met with its own criticisms by the public.
However, Miley being Miley stayed unhinged with all the backlashes and continued to go on dates with girlfriend Kaitlynn that it till the news broke last weekend, on last Saturday to be exact, about them splitting up.
Miley reported, that she is not really looking for anything serious which explains the breakup. After a hot heated romance for about 2 months the two have parted ways or have they?
Also, read about Update on Liam Hemsworth's life after the divorce! Liam spotted ringless with friends and family while Miley openly shows PDA with Kaitlynn Carter!
Kaitlynn leaves a flirty remark on Miley even after the break-up announcement!
Well yes, officially Miley and Kaitlynn have ended their relationship but with the strange comment Kaitlynn left on Miley's Instagram post makes us think twice about the breakup.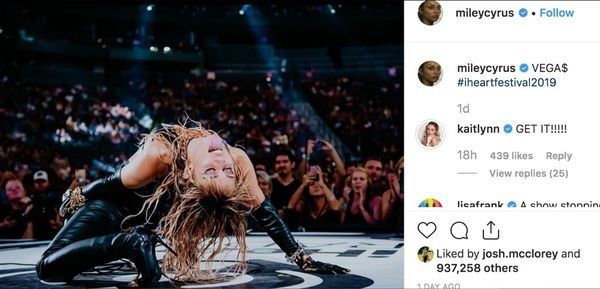 According to close sources of Miley, Miley and Kaitlynn were quite inseparable throughout their dating phase however, they broke up due to Miley choosing to not be serious and to focus more on her career. At least that was what the reported statements say.
Yet, Kaitlynn recently commented saying "GET IT!!!!!" on Miley's picture of her recent performance at the iHeartRadio festival. This has again caused some speculations to spark left and right. Are we seeing a patch-up here or was that all just a lie? Or they could just still be on good terms but just not anymore as lovers!
Also, read about An analysis! Miley Cyrus spotted with Kaitlynn Carter before her split with husband Liam Hemsworth!
Short Bio on Miley Cyrus
Miley Cyrus is a singer, songwriter, as well as an actress. Her real name is Miley Ray Cyrus and she belongs to American society. She had acted as the character Miley Stewart on the Disney Channel television series Hannah Montana in 2006. Along with her, her father had also starred in the series, which aired for four seasons until 2011. Furthermore, she had gained the US Billboard Hot 100: "See You Again", "7 Things", "The Climb", "He Could Be the One", "Party in the U.S.A.", "Can't Be Tamed", "We Can't Stop", "Malibu" and the chart-topping "Wrecking Ball". See more Bio…
Sources: Mirror, E News