Miley Cyrus and Cody Simpson-are the two still dating or have they separated?: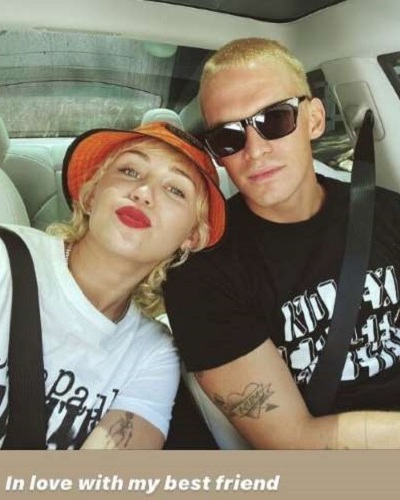 Over the past couple of years, bisexual American singer-songwriter Miley Cyrus has changed a number of romantic partners. Now she is in relationship with Cody Simpson for the past nearly ten months. Are the two still dating or have they separated?
Miley Cyrus and Cody Simpson-are they still together?
Bisexual singer of the USA, Miley Cyrus has been dating Cody Simpson since the last ten months. And since the coronavirus pandemic, there has been no news at that front. Miley has been using her social media now mainly for promotion of her new show Bright Minded and also for activism. And Cody also has posted his solo pictures on the Instagram.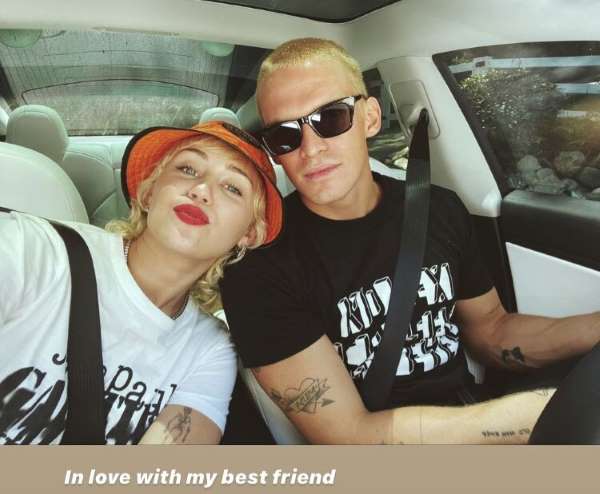 He was wearing his face mask in the photo. But he did not upload any new photo of him with Miley. Are they still together or have they separated?
But on last Saturday 1 August 2020, Miley did appear on Cody's Instagram. He posted a story and a photo to go with it in which the two were snuggled up in their car. And the caption read:
"In love with my best friend,"
The relationship timeline of Miley and Cody
Miley began dating Cody soon after she split from her ex-husband Liam Hemsworth. And in between, Miley was also have a brief relationship lasting around a month with her girlfriend Kaitlynn Carter. But that also ended. Their relationship started around October 2019. But from Cody's side, there was romance and love for Miley for many years now.
Last fall 2019, there was a video of Cody which made its appearance in the social media world. In the video, a teen Cody talked about his immense crush on Miley.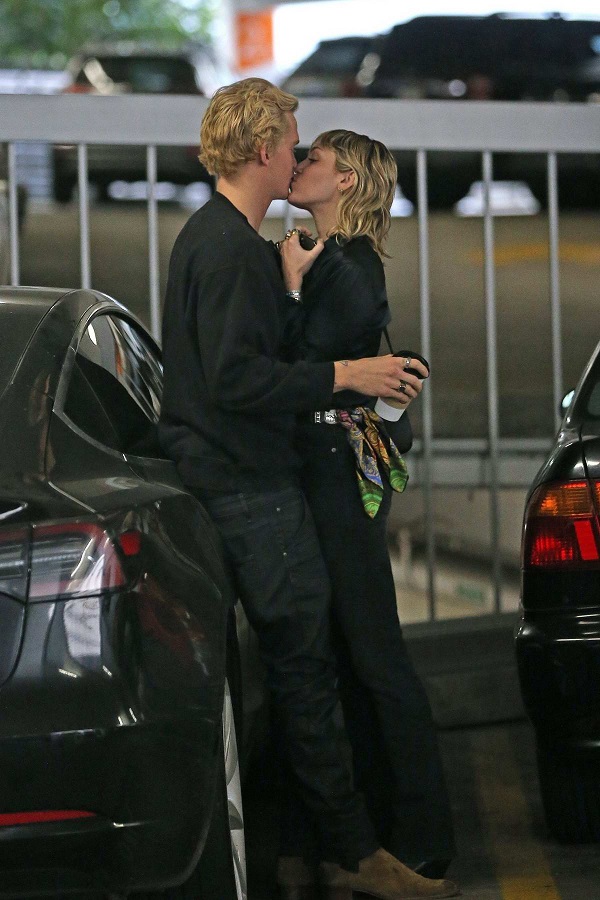 In the video, he says:
"Miley Cyrus has always been my childhood celebrity crush. I knew all the words to her songs—I'm not gonna lie. I'm not ashamed about it, at all. I was a big Miley Cyrus fan. I think she will be, forever, the most dateable Disney star."
More about the couple's relationship
Though the couple has not been dating before, they were friends for many years now. In 2015, Cody had told GQ Australia:
"Miley is one of my best friends, and she helps with some of that transitional stuff—trying to escape your childhood. She's super open-minded, and I'm working on becoming more like that."
Cody is an Australian singer and 23 years old. He is also an actor, dancer, and a model. He has three solo studio albums to his credit. Prior to dating Miley, he was in a relationship with Gigi Hadid from 2013 to 2015.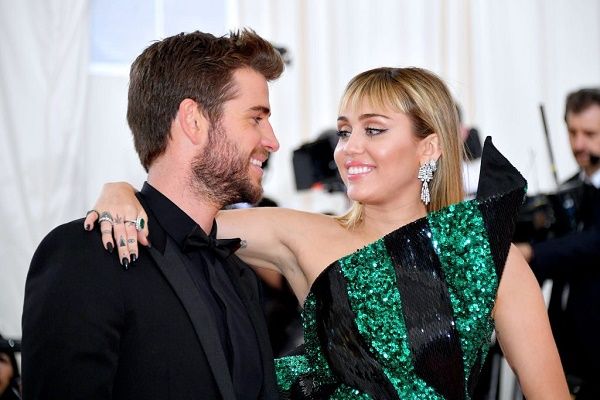 On the other hand, Miley is 27 years of age now. She had multiple boyfriends which included Nick Jonas from June 2006 to December 2007. Later, she began a relationship with model Justin Gaston from 2008 to 2009. In 2009, she started an on-off type of relationship with Liam Hemsworth. And in between, she was dating actor Lucas Till in 2009 and actor Josh Bowman in 2011.
Miley and Liam engaged in May 2012 but broke it off in September 2013. She was also with producer Mike Will Made It in 2013, actor Patrick Schwarzenegger from 2014 to 2015, model Stella Maxwell in 2015, comedian Dane Cook in 2016. And also with blogger Kaitlynn Carter in 2019. In March 2016, she was again with Liam and he proposed to her in October 2016 and she said yes. On 23 December 2018, they wed. But in August 2019, they had split.
Also, click here to read the complete biography of Miley Cyrus