Find Out Why Fans Think Miley Cyrus' New Song 'Muddy Feet' Shows Liam Hemsworth Cheated on Her!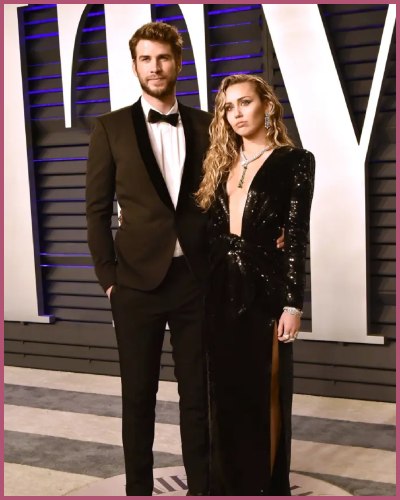 Fans suspect Miley Cyrus' new song Muddy Feet shows that her ex-husband Liam Hemsworth cheated on her.
The song which dropped on Friday is from her album Endless Summer Vacation.
Miley and Liam married in 2018 and separated just months after that.
---
Miley Cyrus' new song makes fans think of Liam Hemsworth
Miley Cyrus' new song Muddy Feet has fans guessing that the musician's ex-husband Liam Hemsworth, cheated on her with another woman.
The new song which is from Cyrus' album Endless Summer Vacation dropped on Friday and the lyrics are seemingly dedicated to Hemsworth, fans believe so.
The 30-year-old singer  sings on the track,
"And you smell like perfume that I didn't purchase / Now I know why you've been closing the curtains / Get the f–k out of my house,"
The lyrics also include,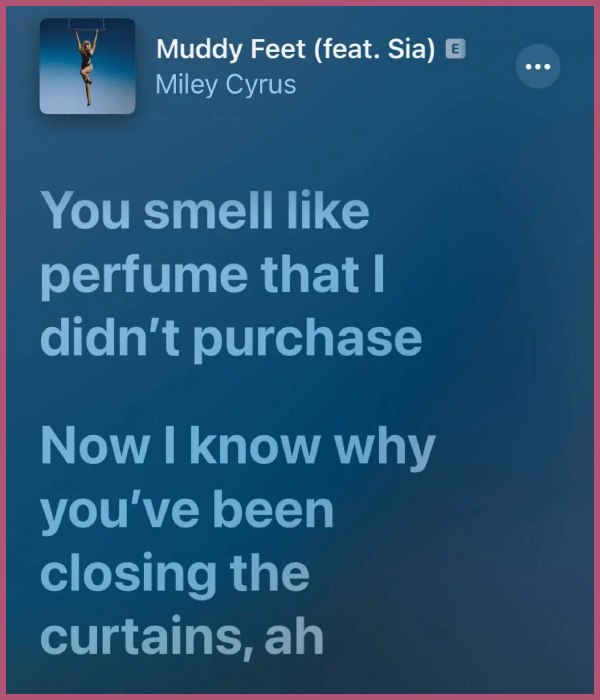 "I don't know / Who the hell you think you're messin' with / Get the f–k out of my house with that s–t / Get the f—k out of my life with that s–t."
In the chorus of the new song which also features Sia, Cyrus sings that Liam, 33, kept "comin' 'round with [his] muddy feet" and that she needed to "do [something] 'bout it."
After listening to the song, many fans of the Party in the USA singer took to Twitter to share their opinions that she was actually hinting through her songs that the Australian actor had been unfaithful to her during their marriage.
One person asked,
"Did Miley just confirm that Liam cheated on her multiples times at her house on #MuddyFeet omg 😱,"
Another fan added,
"miley cyrus confirmed liam hemsworth cheated on her multiple times in her new song muddy feet,"
Also, Read Is Miley Cyrus dating Yungblud or were they just flirting? Details inside
Fans speculated Liam cheated on Miley with 14 women
A fan speculated,
"There are 12 tracks and a demo on Miley's new album, representing the twelve women Liam cheated on her with, and herself, which he treated like a practice run,"
Referring to the couple who had been together for about a decade, another person wrote,
"How TF Miley stayed with Liam that long when all he did was cheat?! I don't understand😬,"
Many fans were also quick to speculate that the Hannah Montana star wore to a Versace fashion show on Thursday which had 14 stripes to prove that Hemsworth cheated on her with 14 women.
Before the new song came out, the Climb singer shaded her ex-spouse on the album's lead single Flowers where she describes her failed marriage.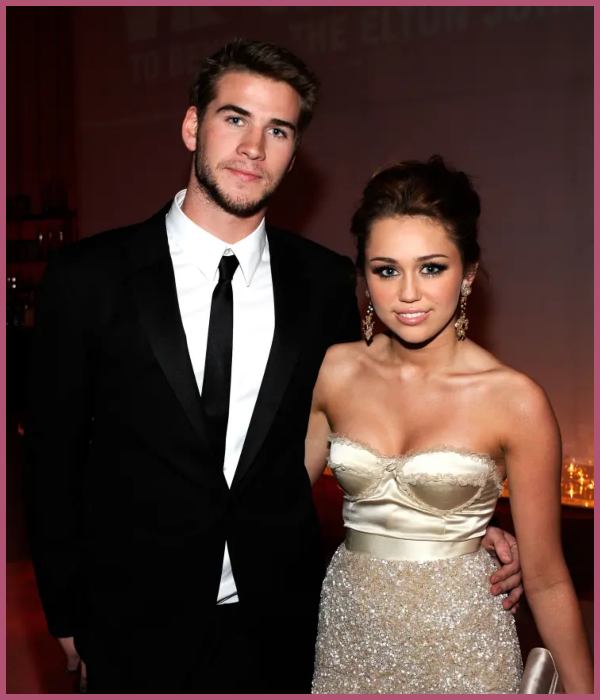 If that alone was not enough, the singer released the No. 1 hit just hours before Liam's birthday in January.
The exes started dating in 2009 after meeting on the set of The Last Song. Miley also later revealed that she lost her virginity to the Hunger Games star when she was 16.
The on/off couple who dated for years secretly married in December  2018. But in August 2019, the Wrecking Ball singer announced that they were separating less than a year of marriage.
Days later, Liam filed for divorce.
Also, Read Miley Cyrus' dad Billy Ray is engaged to singer Firerose Moving on from ex-wife Tish!