Who Is Miley Cyrus's New Boyfriend Maxx Morando? Their Relationship Timeline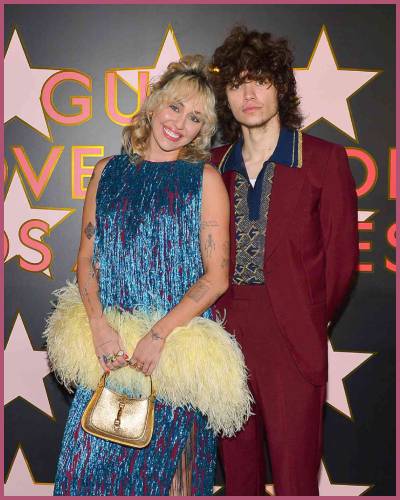 Maxx Morando is an American professional drummer who is currently a part of the Los Angeles rock band Lilly.
Prior to that, Maxx played drums for The Regrettes from 2015 to 2018.
Miley and Maxx have many friends in common which is how the pair met each other.
---
Miley Cyrus And Maxx Morando's Relationship Timeline
In September, the singer first talked about designer Shane Kastl and her current boyfriend Maxx Morando to Vogue.
"This look is a one-of-a-kind collaboration between two of my favorite emerging artists, Maxx Morando and Shane Kastl"
– the musician said.
She added:
"Their collaboration is the perfect example of sustainability becoming the next fashion phase, and it proves that anything can be reinvented, which resonates with me deeply."
The "Wrecking Ball" star was first seen with drummer Maxx Morando on vacation in July 2021 in Nashville by 'Daily Mail' and have made a number of appearances together after that.
Then, in March 2022, 'Entertainment Tonight' confirmed the couple's relationship. Apparently, Miley and Maxx have been dating for a while but they are enjoying keeping their relationship 'low-key'.
Neither Miley nor Maxx has confirmed officially that they're dating but the pair were together at the Gucci Love Parade fashion show in Los Angeles on the red carpet in November.
On April 14, in West Hollywood, the couple was seen kissing each other which basically confirmed their relationship.
Moreover, to confirm that Miley is, in fact, serious about this relationship, the singer has asked her "massively talented" boyfriend to perform with his band Liily on her New Year's Eve special.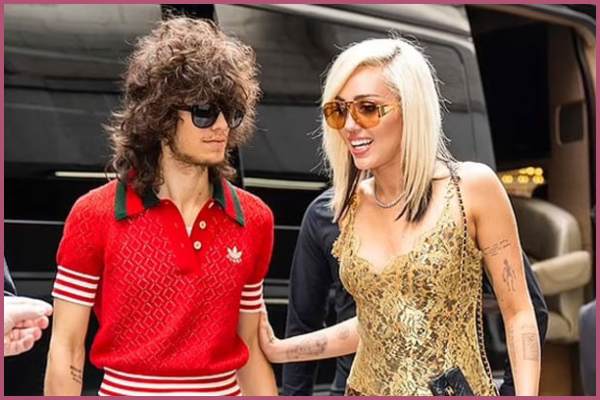 Also read: Spill the Beans! Emmy Medders revealed she and Chase Chrisley broke up prior to getting engaged
The Age Difference between Miley and Morando
Maxx is around six years younger than Miley. The drummer was born on November 16, 1998, making him 24. Miley was born on November 23, 1992, making her 30.
Maxx Morando's Net Worth
According to online sources, Maxx Morando has an estimated net worth of around $1.5 million. Although most of his money seems to be coming from his music career, he also has worked in fashion so he may also be earning from that. His girlfriend, Miley, on the other hand, has a massive net worth of around $160 million.
A Look At Miley's Dating History
Miley Cyrus was briefly married to Australian actor Liam Hemsworth from 2018 to 2020. The couple was in an on-and-off relationship for a very long time before finally getting married but it didn't end well for them with Miley even labeling their marriage as a "disaster".
Her first public relationship was with Nick Jonas with the couple dating for around three years from 2006 to 2009. She has also been in relationships with Dylan Sprouse, Tyler Posey, Thomas Sturges, Justin Gaston, Patrick Schwarzenegger, and Jared Leto.
Miley also came out as pansexual and dated Stella Maxwell in 2015. She also briefly dated Kaitlynn Carter in 2019 before her relationship with Cody Simpson a few months later. Miley and Cody even got tattoos together after being in a relationship for a month. They separated in April 2020 and Miley was thought to be single until Maxx came in and changed that.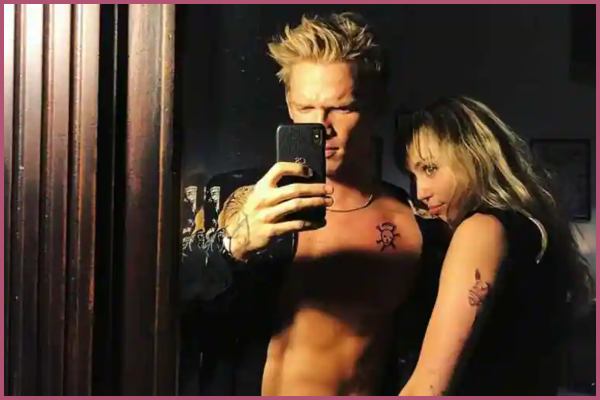 Read more: Sara Bareilles announced her engagement to her seven-year boyfriend, Joe Tippett
Short Bio of Miley Cyrus
Miley Cyrus is an American singer/songwriter and actress. Born as the daughter of country music icon Billy Ray Cyrus, Miley started performing at a young age, and in 2004, she was cast as the lead in the popular series Hannah Montana. After that, Cyrus continued to put out successful albums like Breakout (2008) and Can't Be Tamed (2010) while gaining more and more notoriety for her outrageous antics.
Her first U.S. No. 1 single, "Wrecking Ball," was released in 2013 and had a contentious music video. Cyrus continued to be active in radio and spent two seasons coaching on The Voice. More bio…