Miley and Kaitlynn already over their ex? Miley Cyrus and Kaitlynn Carter moves in together, new found romance sparkles
This summer, everyone has been losing it with all the relationship drama between Miley Cyrus, Liam Hemsworth and Kaitlynn Carter, Brody Jenner. The two pairs whose separations news broke out respectively left the internet to think what could've gone wrong in their relationships.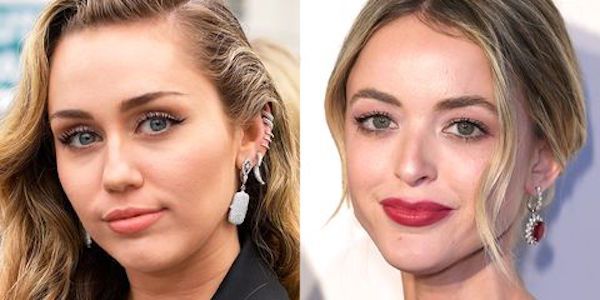 Regardless of what went wrong in each pair's long years of relationship, the girls, however, seem like they're already on their journey of newfound romance.
This summer's one of the most surprising romances has to be of Cyrus and Carter. Just days after the separation of the two pairs, rumors of newfound romance sparkling between Cyrus and Carter took the internet by a storm.
Also, read about Another Split up! celebrity couple Miley Cyrus and Liam Hemsworth quit their marriage?
Miley and Kaitlynn move in together after their respective splits
While the rumors of Miley Cyrus and Kaitlynn Carter supposedly dating has been circulating over the internet since last week over their display of public affections, the pair have yet to confirm officially. The news of the Miley Cyrus and Kaitlynn Carter moving in together yet again left the internet thinking if this really is a stepping stone on their relationship?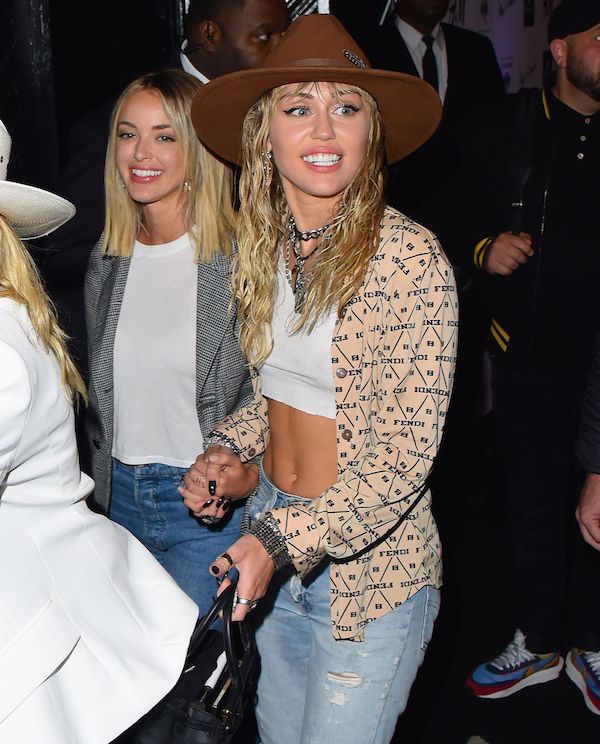 After a series of displaying public affection while their holiday stays in Italy and stateside during the recent MTV Video Music Awards, reports of Miley and Carter moving in together advanced pretty quickly.  A source told People magazine,
"They live together and are very happy. Miley is doing great. She is moving one and seems to have no regrets. She loves being with Kaitlyn."
The two of them reportedly moved in together in the Hidden Hills area in Los Angeles since last week.
"You never spot one without the other at the home. The couple was seen moving into a home last week in the same gated community as Kardashians, The weekend and Drake who they now live very close to," a source tells us.
Also, read about An analysis! Miley Cyrus spotted with Kaitlynn Carter before her split with husband Liam Hemsworth!
Miley and Kaitlynn's Italy romance
For Miley and Kaitlynn, moving on seems to be a matter of just meeting the right person. Cyrus and Carter were vacationing in Italy and getting all cozy together. Carter posted a yacht selfie with Cyrus with the caption "rock the boat, don't rock the boat baby ⚓️".
The Entertainment Tonight even captured pictures of the pair kissing and cuddling during their Lake Como getaway. An eyewitness tells,
"They were fully on a date, getting drinks, just the two of them. They even got  a couple of massages at the hotel."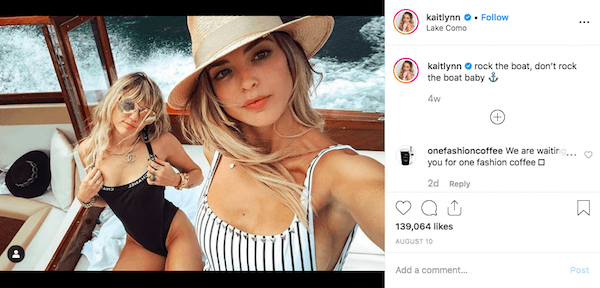 Just hours after the pictures of Miley and Kaitlynn getting cozy and by cozy "I mean locking lips" were leaked, Cyrus's rep confirmed her split with Hemsworth after less than a year of marriage. Liam confirmed the break up on social media, writing that he wishes Miley
"nothing but health and happiness going forward." 
Hemsworth has since filed for divorce from Cyrus with "irreconcilable differences" as the reason.
Also, read about Liam Hemsworth spotted with brother Chris Hemsworth and his family in Byron Bay after his split from Miley Cyrus!
 A short bio on Miley Cyrus
Miley Cyrus is a singer, songwriter, as well as an actress. Her real name is Miley Ray Cyrus and she belongs to American society. She had acted as the character Miley Stewart on the Disney Channel television series Hannah Montana in 2006. Along with her, her father had also starred on the series, which aired for four seasons until 2011. More bio…
A short bio on Kaitlynn Carter
Kaitlynn Carter is an American reality TV star, social media influencer, an entrepreneur who is well known for starring in The Hills: New Beginnings alongside her now ex-partner of Brody Jenner. More bio…
source: Pink Villa