Millionaire Michael Goonan flies from Melbourne to Sydney with girlfriend KC Osborne via a private chartered aircraft!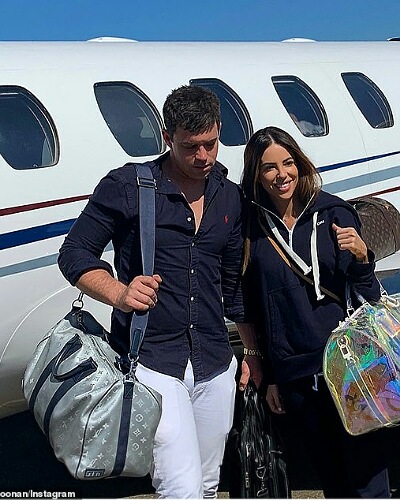 The coronavirus pandemic has affected the lives of all the people worldwide. All are locked down in their homes given to understand the highly virulent nature of the virus. But Married At First Sight star Michael Goonan is not going to allow this deadly virus to affect his travel and high lifestyle. Therefore he boarded a private plane from Melbourne to Sydney to self-isolate in style.
Michael Goonan and his high-profile lifestyle
MAFS actor Michael Goonan, 29 is definitely not going to allow the Covid-19 to affect his lifestyle and travel plans. Therefore, he flew by a special chartered plane from Melbourne Victoria's Essendon Airport to Sydney. His girlfriend KC Osborne, 31 was with him when he took to the skies in a Cessna Citation Ultra jet whose approximate worth would be $1,250,000.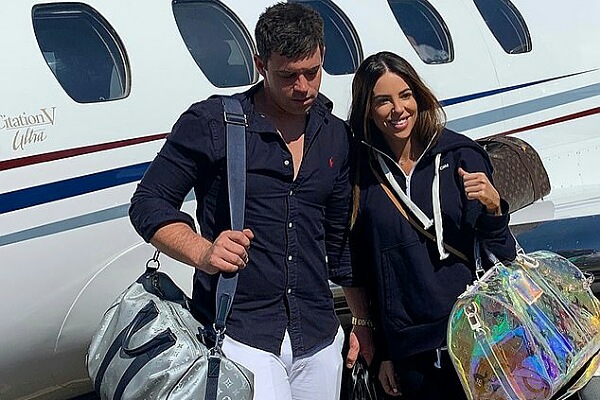 But the millionaire star does not own the aircraft. He rented it for this journey for $ 9000.
The aircraft details
Click to get the details Air travel or test of physical endurance? Cebu Air to remove kitchen and bathrooms from its aircraft to accommodate 20 more seats!!!
The said jet is of high class. It has top-of-the-range interiors with 7 seats for passengers and sleek wall panels. There is ambient lighting, a flushing toilet, and strategically-placed mirrors in order to make the space appear larger. The seats are plush inside fit fir a celebrity. Besides, there is an individual panel entertainment system for each seat.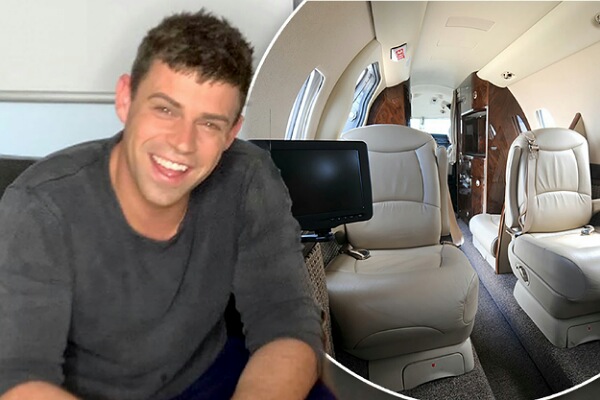 Additionally, there was ample space inside the aircraft for storage of the couple's expensive Louis Vuitton suitcases.  There is space for one flight attendant as well. And the average speed that the aircraft can fly is at 735 km/h. Michael is used to finer things of life. So what else are his fashion sales and tastes?
Michael's finer other tastes of life
Michael nurtures a number of other fine tastes of life. He had once said:
'I'd be lying if I didn't say I have a taste for watches, nice cars and shiny toys,'
He has a gold Rolex watch and other valuable accessories. Further, he said:
'I've worked hard my whole life and I pride myself on that. To be able to reap the rewards is fantastic. I'd rather cry in a Ferrari,' 
The reality TV star was only 24 when he became a millionaire. This happened when he became a shareholder in his family's ice-cube business. Michael purchased a mansion in 2014 in Adelaide for $1.1 million. This property can be rented at $ 1000 per night on AirBnB.
Click to know more about Skyrider 3.0! The new concept of standing seats in short-haul aircrafts! Will there be any takers for it?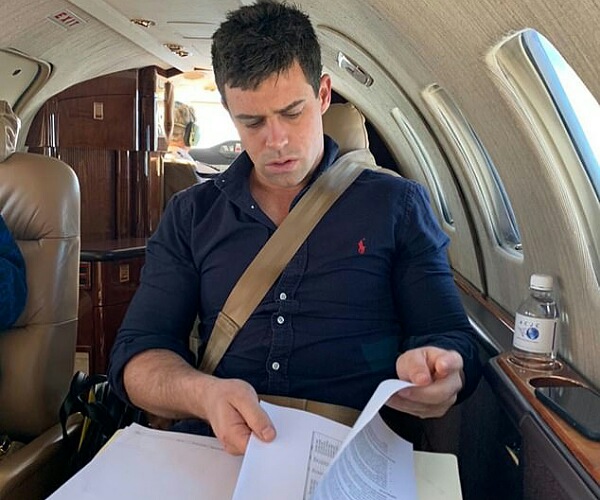 Michael is managing a branch of his family business in Melbourne now and hence placed there. Girlfriend KC Osborne has a home in Sydney but when the couple made their relationship official, she relocated to Melbourne to be with Michael.
Source: Daily Mail UK