Mimosa Vermillion- Black Clover
Who is Mimosa Vermillion?
Mimosa Vermillion is a fictional character of the Japanese Manga and Anime series, Black Clover. Vermillion is a supporting protagonist of the anime popular as the noblewoman of House Vermillion.
Currently, she happens to be the 5th Class intermediate Magic Knight of the Golden Drawn Squad of the Magic Knight. In the series, she was first introduced as the cousin of Noelle Silva.
Know the Voice behind Mimosa
– The Japanese voice artist, Asuka Nishi has lent her voice to the character, Mimosa. Currently, she represents the talent agency, Sigma Seven as a voice artist. Some of her other anime projects include Maken-Ki as Monji, High School DxD BorN as Ravel Phoenix, and Go Princess Precure as Kotori.
– Talking about the English dubbed version, Bryn Apprill is the one who is contributing her voice to Mimosa. As of now, she is affiliated with Funimation and has been working as a voice artist since 2013.
Mimosa Vermillion- Birth, Family Background & Childhood
Mimosa was born in the Royal Kingdom in the house of Vermillion (Nobel family). Her birth date is on 26th August. Also, she is 15 years old. She has an elder brother named Kirsch Vermillion, Vice-Captain of Coral Peacock.
Since her childhood, she is a kind-hearted girl. Her family made a trip to the poor sector of the country. At the time, her brother, Kirsch pointed to the girl stealing a loaf of the bread whereas the gentle-hearted was able to notice how she shared the bread with her smaller brother.
At a very young age, she gained her perspective to observe any matter gently. When she became 13 years old, she moved to the Heart Kingdom as a student exchange program.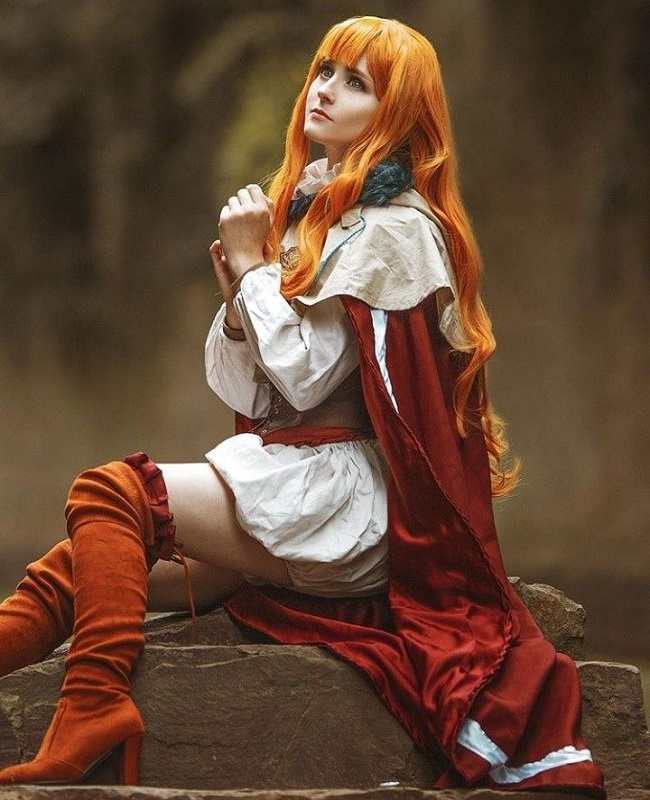 Family Tree
Her parents have a very deep relationship history with the noble families of the clover kingdom. She has three cousins from parental sides that include Mereoleona, Fuegoleon, and Leopold.
Also, her mother and mother of Noelle, Acier. From the maternal side, she has four cousins. All of her cousins hold a very significant position in the Magic Squad and the entire clover kingdom.
Mimosa Vermillion's Love Interest
She is immensely in love with Asta (the main protagonist of the series). Despite having love in her heart for Asta, she is never able to speak her heart to him. She happens to be the one who has to defend Asta during the battle against the devil using her healing magic to heal him.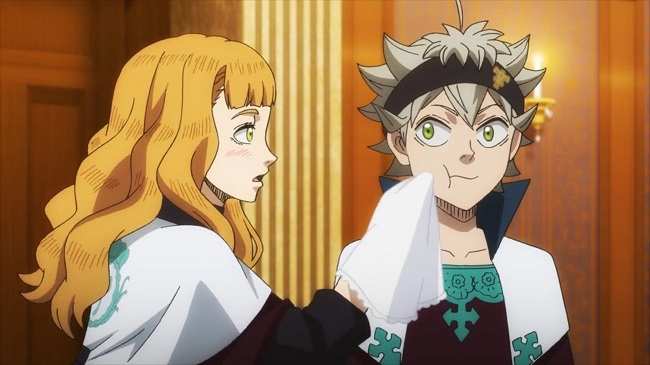 Despite being able to express her love, she becomes extremely jealous when any girl comes started having a conversation with Asta that includes her ow cousin's sister, Noelle.
| | |
| --- | --- |
| Birthday | 26th August |
| Age | 15 |
| Birth Place | Royal Kingdom |
| Horoscope | Virgo |
| Height/ How Tall | 1.58 m (5 feet and 2 inches) |
| Hair Color | Vermilion |
| Eye Color | Yellow |
| Physical Strength | 2/5 |
| Magic Amount, Magic Sensing, Magic Control | 4/5, 4/5, 4/5 |
Mimosa Vermillion- Magical Tools, Magical Power & Abilities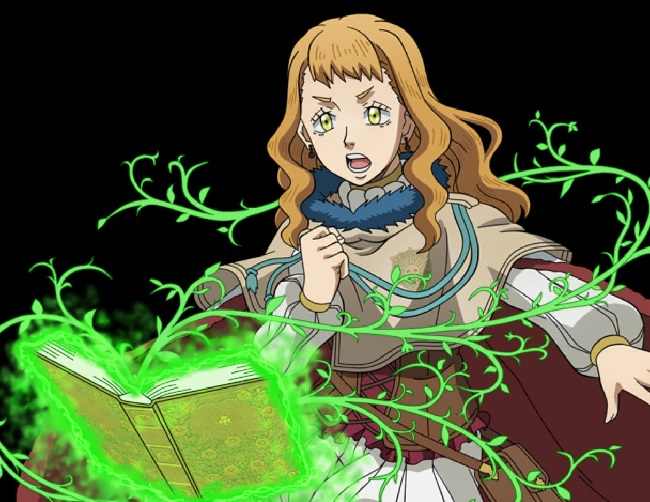 Tools
– Grimoire– She holds three-leaf clover that contains the various plant-based spells. With the help of a grimoire, she can manipulate and generate the plant spells.
– Magic Defense Mantle – With the help of the tool, she can defend against magical attacks. However, defensive shied is not strong enough to stop the penetration of strong magic.
Magical Power
– Plant Magic- Through his magic power, she is able to generate and manipulate plants. Usually, this sort of magic is usually offensive in nature.
– Healing Magic- Her ability to use the healing magic makes her a healer maze. Using this magic, she is able to heal others and recover herself. For that, she uses the Dream Healing Flower Basket and Princess-Healing Flower Robe.
– Creation Magic- With the type of magic, she can create any sort of magic entity.
– Reinforcement Magic- Using his magic, she can boost her physical abilities.
Abilities
She is able to sense mana from her surroundings. She can differentiate between human and non-human magic. As a royal, she possesses a large number of magic powers. Such magic also can be used in offensive fighting styles.
After her trip to the Heart Kingdom, she is being able to use the Mana method to extend her healing spells.
Body Measurements: Height, Weight & Appearance
She has yellow eyes with vermilion hair that are wavy. She stands at a height of 5 feet and 2 inches.
Being a noblewoman, she puts puffy cream-colored pieces of fabric. Also, she wears long boots that come to her knees. As a member of the Golden Dawn Squad, she wears the squad's signature robe as her top.
Also, read amazing facts regarding Black Clover's characters including Charlotte Roselei and Yami Sukehiro.