Mindy Kaling delivers her second child on 3 September 2020! Like her first child, the father of this child unknown!
American actress Mindy Kaling kept the birth of her second child a secret for more than a month. And now she has revealed that she delivered her baby on 3 September 2020. She did a surprise announcement on this matter in the show The Late Show with Stephen Colbert on Thursday 8 October 2020.
Mindy Kaling and her second delivery
Mindy Kaling's first child daughter Katherine arrived in December 2017. And now she delivered her second baby. It is a boy and she has named him Spencer. Mindy Kaling made the surprise announcement on the show The Late Show With Stephen Colbert on 8 October 2020.
But she revealed that the child was born on 3 September 2020 which means that it has been over a month that she kept this childbirth a secret. Mindy had not even announced her pregnancy to her fans. Revealing the reason for it, she said that there is so much heartbreak around. Hence during such a time, she did want to publicize her pregnancy:
"There was so much going on, so much heartbreak in the world that it felt strange to go out of my way to shine a light on some giant health information,"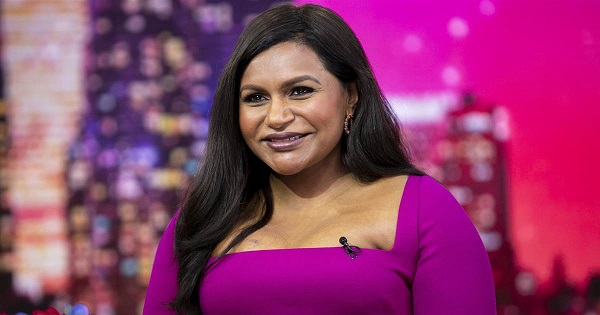 Further, the new mother said:
"Saying 'my son' feels very formal,"
She feels that saying my daughter sounds more contemporary but saying my son seems very old-timey.
Mindy's daughter Katherine's reaction to the baby boy
When Mindy was pregnant with baby no. 2, her daughter Katherine had an ambivalent response to it, revealed Mindy. She said that at first, her daughter's reaction was very generous. Mindy elaborated:
"She was really worried about her toys getting taken."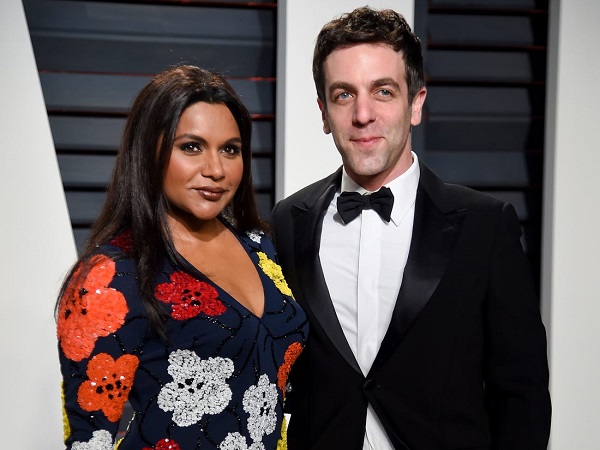 But when the child arrived, she realized that the little one would not be able to take her toys away and was hence okay with it. Mindy added:
"She's a huge fan, now that she's met him,"
Like the previous time in the case of Katherine, Mindy has not revealed the name of the father of this child as well. But for both of her children, BJ Novak is the godfather.
Mindy and her career
Mindy is into acting and gained popularity when she portrayed the role of Kelly Kapoor in the famous TV show The Office. She was on the show from 2005 to 2013. She was initially working in Dartmouth as an intern on the show Late Night with Conan O'Brien.
After finishing her college, she relocated to Brooklyn in New York. She started working as a stand-up comedian. She did theater as well and used to write for magazines. And then The Office came and her fame skyrocketed.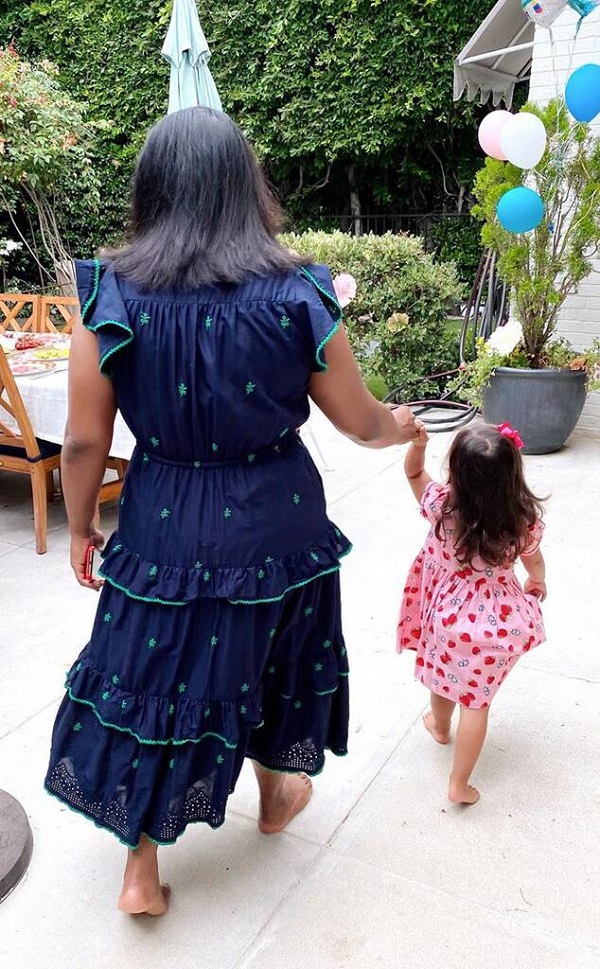 Later, she got her own project called The Mindy Project. She wrote and also produced the show. She was named in the list of the 100 Most Influential People in the world in 2013.
Besides this, Mindy has a lot of writing, acting, and producing credits. She was born to immigrant parents from South Asia. Her mother died of pancreatic cancer in 2012.
Also, read the bio of Mindy Kaling here