Mindy Kaling: Theories about the baby daddy of her daughter Katherine born in 2017!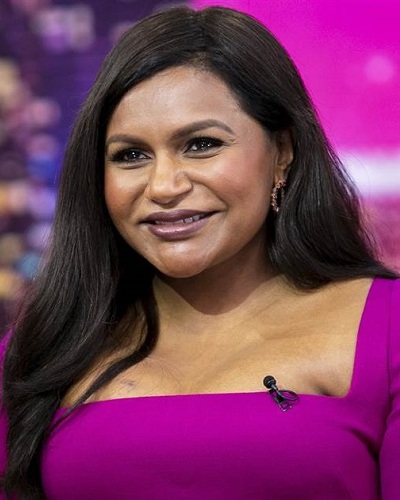 American comedian cum writer, Mindy Kaling gained popularity playing the role of Kelly Kapoor in The Office.
She has a daughter named Katherine who was born in 2017.
---
But Mindy has never opened up about her father of Katherine. But there are theories galore about the baby daddy of Katherine.
Mindy Kaling and the father of her daughter Katherine
American actress Mindy Kaling is noted for her role in the TV show The Office. She played the character of Kelly Kapoor in it and soon became a hit. In 2017, she announced that she is pregnant with her first child. Her daughter Katherine was born the same year.
But Mindy has never revealed the name of her father of Katherine. Though the mother-of-one has decided to keep quiet about the baby daddy of her daughter, people and her fans have made their guesses on who the father of Katherine could be.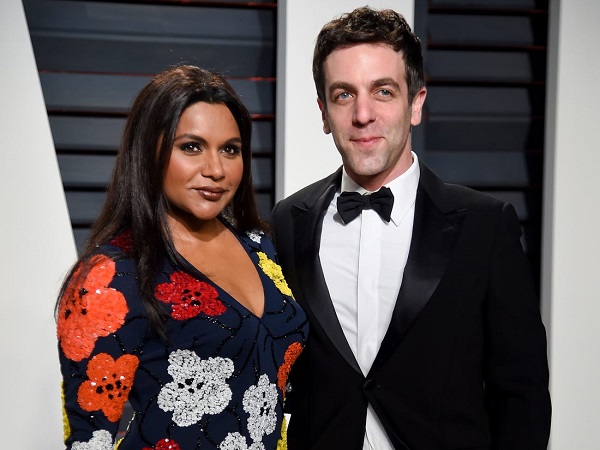 Some internet users named BJ Novak as the father of Katherine. While others said that it could be JJ Abrams. While some feel that Senator Cory Brooker might have fathered her daughter.
Mindy keeps people guessing!
Mindy never has named the daddy of Katherine. But about BJ Novak she had said that she is not dating him. She also disclosed that BJ Novak was her godfather of Katherine and not her biological father.
She had said:
"But the truth is that B.J. is so much more like family now than a platonic friend. He's the godfather to my daughter, he comes over like once a week. Sometimes he'll come over just to hang out with her."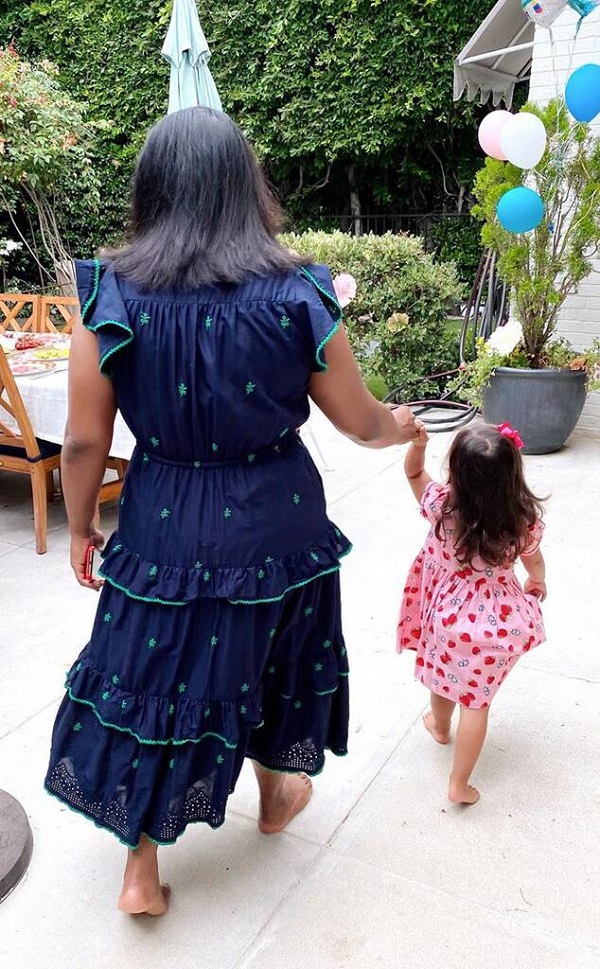 So Mindy has kept her fans guessing about the identity of Katherine's father. She had recently uploaded a photo of herself with Katherine and captioned it:
"#imvotingfor my daughter Kit. I want her to grow up with leaders who think and speak with integrity. Who show that measured and thoughtful responses do not show weakness. I want her to see that her elected leaders can be the children of immigrants, as her mom is. But most importantly, I want her to see a President and Vice President whose capacity for empathy is their greatest quality. @[email protected]"
Mindy Kaling and her pregnancy in 2017
In 2015, Mindy said in an interview that she was not going to plan her pregnancy. She added that if it has to happen, it will happen. That is exactly what happened in 2017.
It was a surprise for her when she learned that she is pregnant with her first baby. All her friends were happy for her but she has not told them also the name of the baby daddy.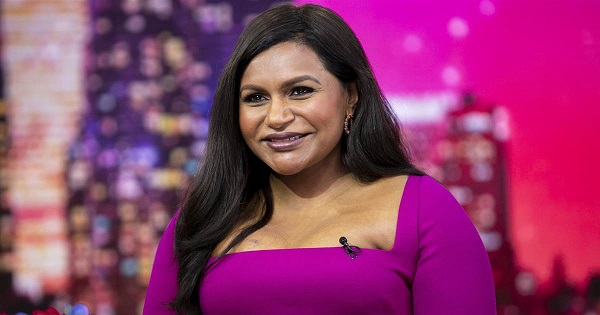 At that time, she was clear that she would not let her pregnancy affect her work schedule. She had said:
"I'd like to be the fun mom, I know I'm gonna be the dorky mom. So if I can be kind of fun too, I think that would be nice."
And in December 2017, Mindy welcomed Katherine.
The complete bio of Mindy Kaling to read here