Miranda Kerr gaining hate due to Snapchat CEO Evan Spiegel!! The Duo are Engaged…Know more about their Relationship and Her Past History!!!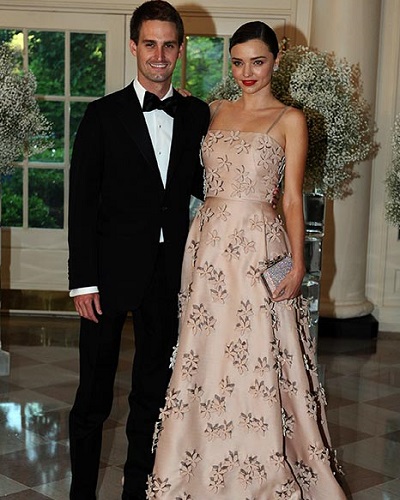 Miranda Kerr is a beautiful Australian model who has modeled for Victoria's Secret. She has been getting hate recently because of her fiance Snapchat CEO Evan Spiegel. Let's find out more about the story!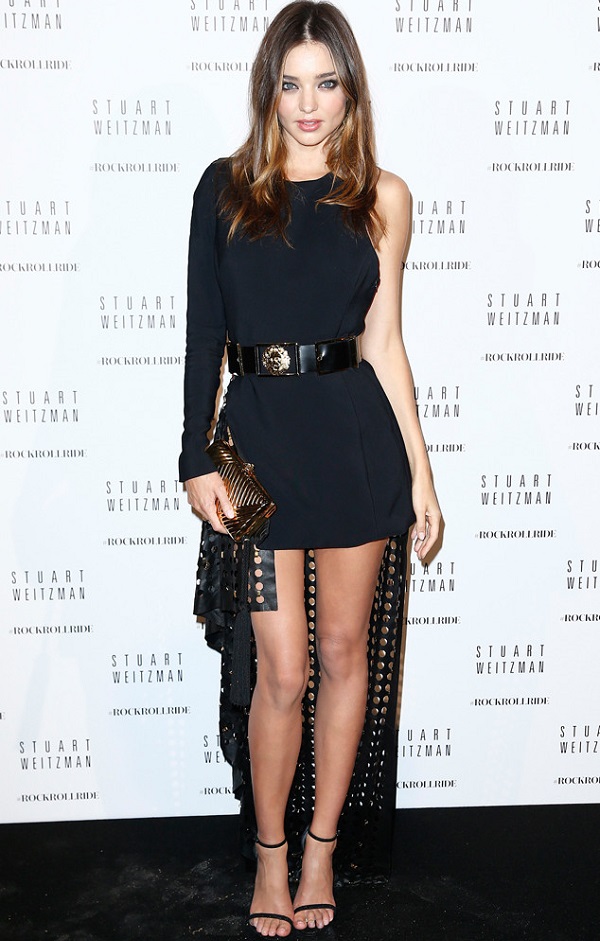 Miranda getting Hate
The problem arose when the former employee of Snapchat revealed that the CEO of Snapchat Evan Spiegel had said that,
"he refuses to expand their business to "poor countries like India'"
After that Evan was criticized on social media and his fiancee Miranda Kerr was also pulled into the controversy.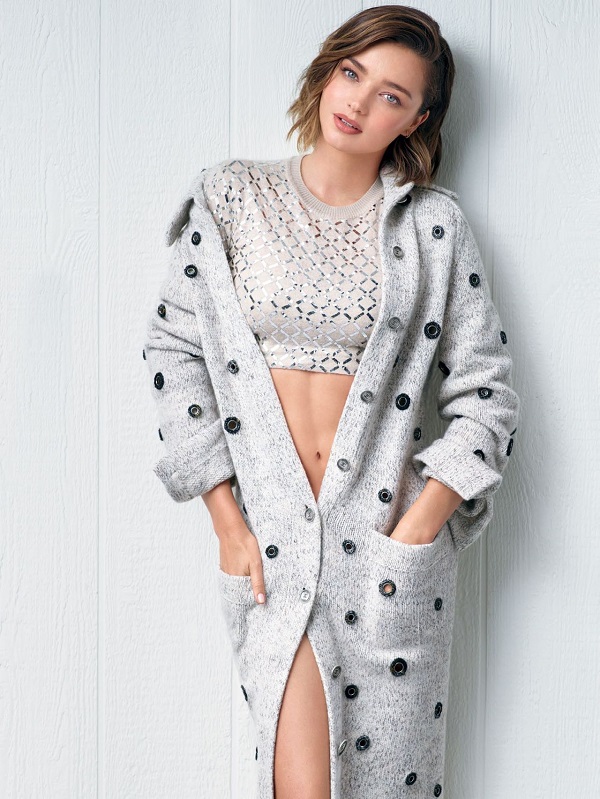 On Miranda Kerr's Instagram account, there were trolls of her boyfriend. Some of the comments were,
"Your partner is such a racist….. At least teach him something…."
She then posted an apology on behalf of her fiancee.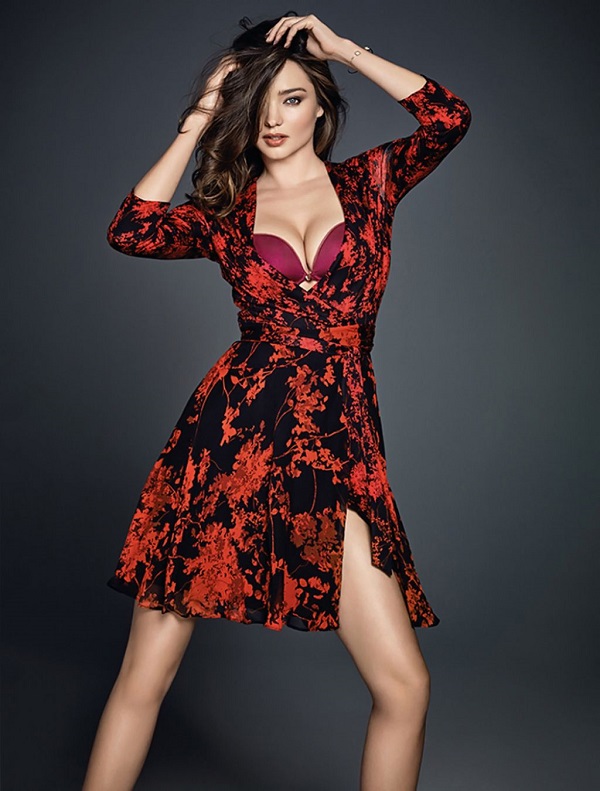 Some Instagrammers also came on to support Miranda and commented,
"The thing is what has she done to deserve hatred. She did not make any comment about India. Even her husband's comments are not verified. If you want to make your point do it on other platforms from your account."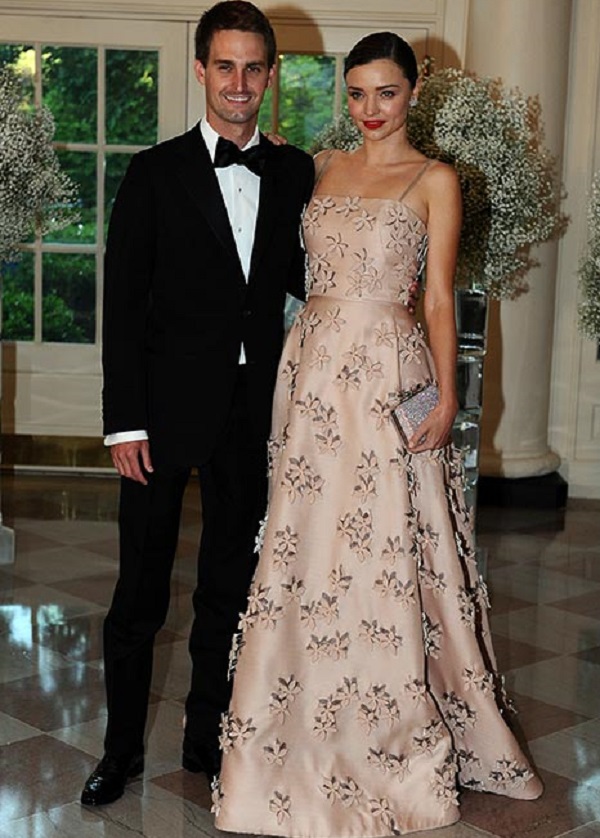 Update on Miranda and Evan's relationship
Miranda Kerr and Evan Spiegel have welcomed two children: Hart Spiegel, Myles Spiegel. Hart was born on May 7, 2018, whereas their second child Myles was born in October 2019.
You may like to read Congratulations! Snapchat CEO, Evan Spiegel, and model, Miranda Kerr have welcomed their first child!
Scroll down to check out some of the photos of the couple!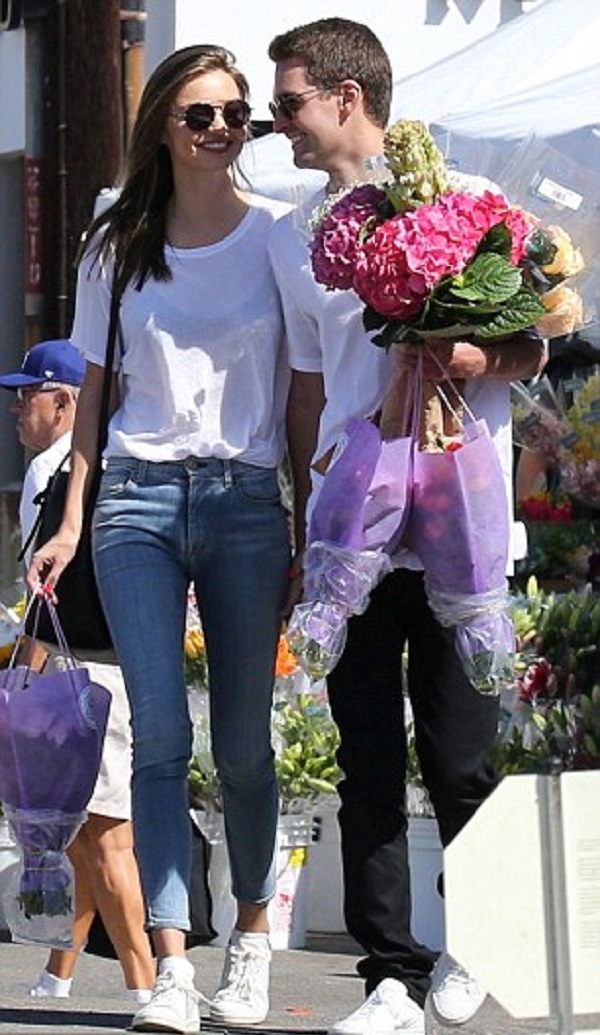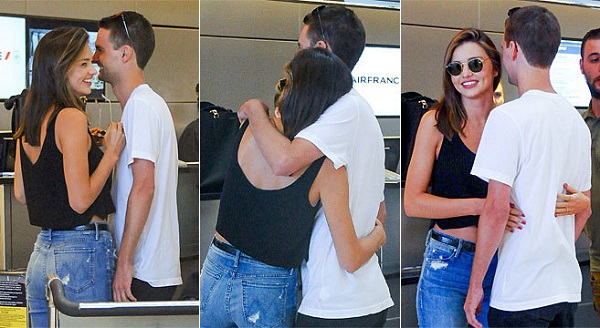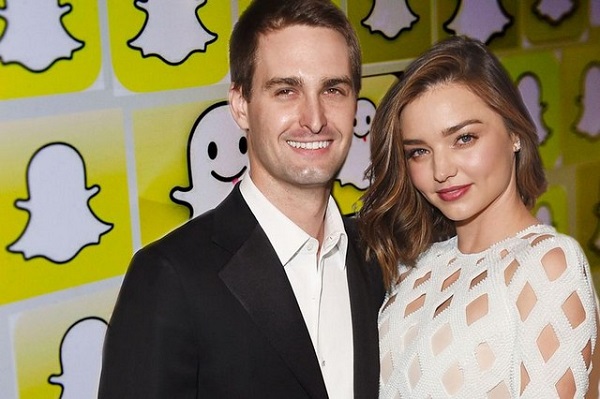 Miranda Relationship History
Kerr was previously married to Orlando Bloom in the year 2010. They have a son together named Flynn Christopher Bloom. But soon after three years of their marriage, the couple started having differences. Then they separated legally in the year 2013.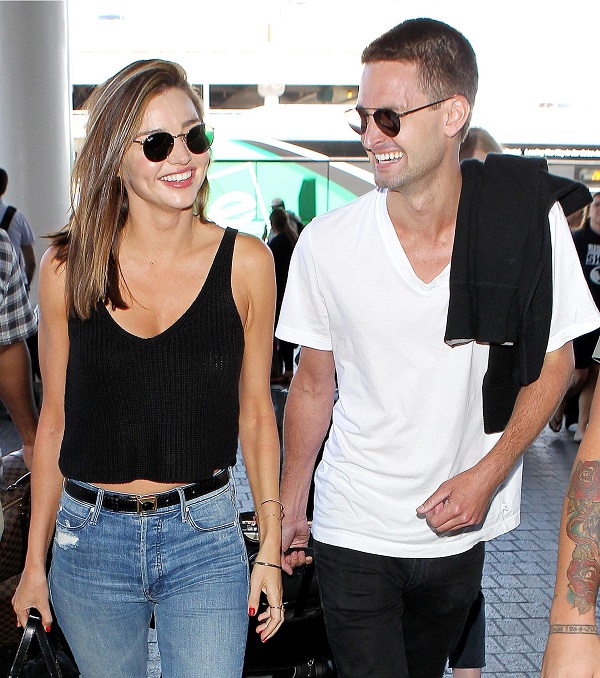 She also had an affair with Christophe Middlebrook from 1996 to 1998. From 2003 to 2007, she was in a relationship with an Australian model, Jay Lyon.
Then she met Evan and the couple is living happily together. She became engaged to Evan Spiegel the co-owner of snap chat and on 27 May 2017, the couple tied the knot. Their wedding was a lavish one and it was a private ceremony at Evan's house in California. In November 2017, there was news that Miranda is pregnant with Evan's first baby and in 2018, they are expecting their baby.
Also read The Miranda Impact: 'Evan is more social now!' Let's delve more into this amazing relationship!
Short Bio on Miranda Kerr
Miranda Kerr is a well-known Australian fashion model. She is the charming fashion model that became popular in 2007 after she was featured as one of Victoria's Secret Angels. She was the first Australian Victoria's Secret model and represented Australian Department Store. – See more bio at…