Melissa Raouf: Meet First Miss England Finalist to Compete Without Makeup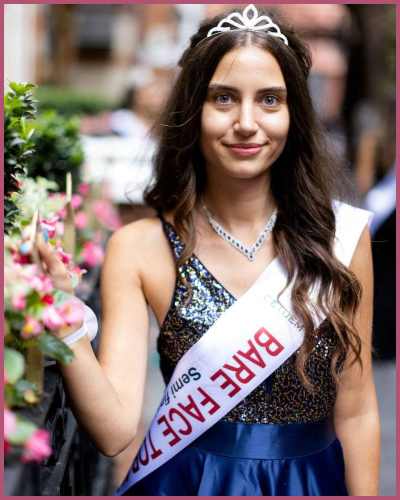 Melissa Raouf is a college student and model from South London
She is one of the finalist contestants of Miss England 2022
Raouf became the first-ever contestant to compete in the pageant's almost 94-years-long history without wearing any makeup
---
This is called natural beauty!
Melissa Raouf, a Miss England contestant, has been creating a huge buzz in the media during the pageant of the semi-final of Miss England 2022.
She became the first-ever contestant to compete in the pageant's almost 94-years-long history without wearing any makeup. The 20-years old beauty will compete to be crowned in the Miss England finals against 40 other women this October.
The semi-final of the competition was held on Monday, August 22, at Buckingham Gate, London where the model made a bare-face appearance, deciding to rely on only her natural beauty.
According to the organizers of the event, it is the first time anyone has chosen to compete without makeup.
While talking to the UK's Independent newspaper, Raouf said,
"It means a lot to me as I feel many girls of different ages wear makeup because they feel pressured to do so,"
Also read "Jada Braxton, 17 Won Miss Photogenic Title At The Miss Saraland Pagent: "Autism is not an outward appearance"
She expresses,
"If one is happy in their own skin we should not be made to cover up our face with makeup. Our flaws make us who we are and that's what makes every individual unique,"
Similarly, Raouf plans to go bare-faced again at the national final in October. The event is set to hold on 17 October 2022 at the Heart of England Conference and Events Centre in Coventry.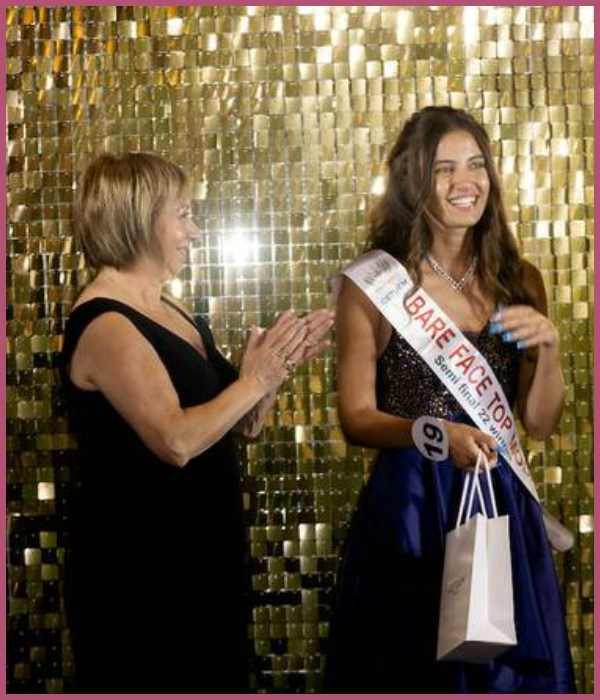 Is this the first time Bare Face Top Model introduced?
According to the director of Miss England, Angie Beasley, the organizers had previously introduced makeup-free modeling round to the competition.
Beasley told CNN,
"We introduced the Bare Face Top Model round in 2019 as most contestants were submitting highly edited images wearing lots of makeup and we wanted to see the real person behind the makeup,"
She mentioned the round encourages women to embrace their natural beauty. She Said,
"To show us who they really are without the need to hide behind makeup and filters on social media,"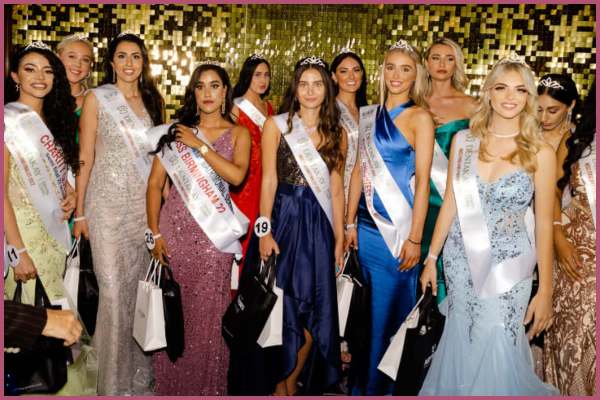 Also read " Rachel Slawson; Know About The First Openly Bisexual Contestant On The History Of Miss USA Pageant!"
Similarly, she wishes the best of luck to Melissa Raouf in the competition. Beasley said,
"We wish her the best of luck in Miss England, it's a very brave thing to do when everyone else is wearing makeup but she's sending out an important message to young women,"
Breif about Melissa Raouf
Melissa Raouf is a college student and model from South London. She is presently studying international politics at King's College London.
Raouf is presently 20 years old. She was born on 28 November 2001. Similarly, she hails from Hastings, East, Sussex, England. Raouf is of English nationality and her ethnicity is Caucasian.
At present, she resides in London, United Kingdom. Further, the model hasn't yet disclosed her personal life to the public.
Talking about Melissa's physical appearance, she stands at a height of 5 Feet 8 inches tall.
The present relationship status of Melissa is single. Moreover, she is not active on any social media platform including Instagram, Facebook, Twitter, and so on.
Also read " Beauty Pageant title holder Lopamudra Raut-know her life journey from a small town girl to the world of entertainment!"