Too late to say 'Sorry'? Miss Fame, Drag Queen Accused Justin Bieber Who Offered $500. Who is Miss Fame?
The stunning drag queen and makeup mogul Miss Fame, who appeared on season 7 of RuPaul's Drag Race has accused the pop-singer Justin Bieber of just offering $500 to appear in his new music video.
Miss Fame accused Justin Bieber, why?
Miss Fame, the stunning drag queen has accused Justin Bieber's team of offering her only $500 to appear in his new music video. She opened up about the matter on her Instagram saying: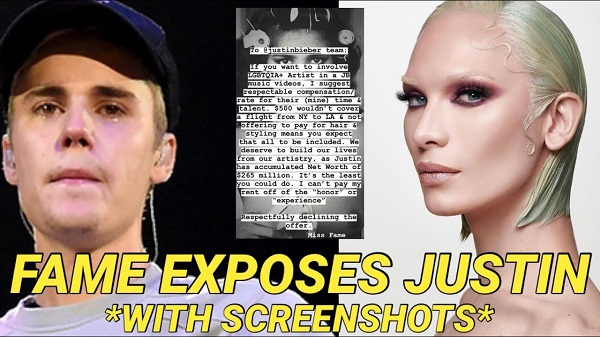 "$500 wouldn't cover a flight from NY to LA & not offering to pay for hair & styling means you expect that all to be included. If you want to involve LGBTQIA+ Artist in a JB music video, I suggest respectable compensation/rate for their (mine) time & talent."
The director of the new music video acknowledged the part of the LGBTQ+ community. Despite, they thought of casting Miss Fame, they could not envision her proper pay rate. Miss Fame called out the singer about the pay rate and also mentioned that they should not tokenize her talent.
After the news, the team of Justin Bieber came up with the explanation that the singer was not present with the casting process or the pay rate.
You may also read:- The drag queen Courtney Act gets her own 'Dragazine' show on Channel 4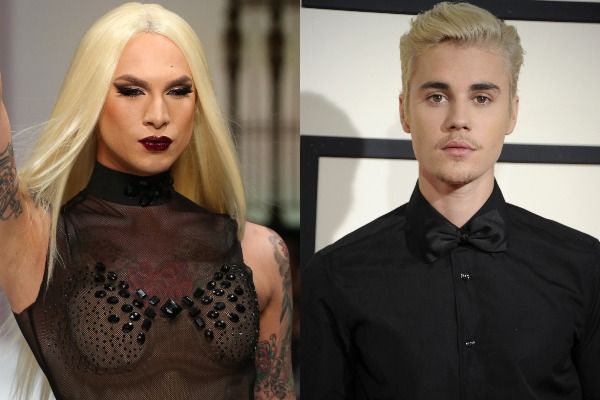 It seems like it's too late to say sorry as Miss Fame already posted her thoughts about all the matter on social media.
You may also read: Michelle Visage to be on the Judge panel!!
Who is Miss Fame?
American Miss Fame is the stage name of the actor Kurtis Dam-Mikkelsen. Miss Fame is a model, makeup artist, a drag queen, and recording artist. Fame is the first-ever Drag Artist to walk the red carpet of the Cannes Film festival.
She is the 7th Place Queen in the 7th Season of RuPaul's Drag Race. Fame along with other Drag Race alumni danced behind Christina Aguilera for the Spring 2019 opening ceremony collection. "The Fetish of Fashion" is her personal makeup line that was released late in 2018 October. See more bio…
More About Justin Bieber
Justin Bieber is a singer as well as a songwriter. His full name is Justin Drew Bieber and he belongs to the Canadian community. In 2010, he had released his first full-length studio album, My World 2.0.
Furthermore, he had won numerous awards throughout his career, including the American Music Award for Artist of the Year in 2010 and 2012, a Grammy Award for Best Dance in the 2016 ceremony, and a Latin Grammy Award for Best Urban Fusion/Performance for the remix of Despacito at the 2017 ceremony. See more bio…