Who is Mitchell Besser? Know about his married life with Annie Lennox and net worth
Mitchell Besser is a doctor specialized in as an obstetrician and gynecologist. Mitchell works to provide the public health needs of women. Similarly, he is a graduate of Harvard Medical School.
He is the founder of mothers2mothers which is an organization that focuses on mothers living with HIV being trained and employed to work in health centers, educating and supporting pregnant women and new mothers with HIV.
He will be the fifth chairman to lead the 'mothers2mothers' Board of Directors since its established year 2003.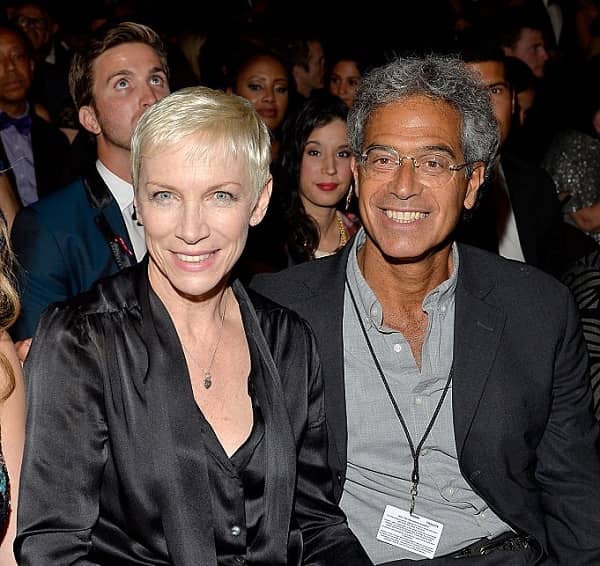 In the year 2014, Mitchell launched AgeWell dedicated to the needs of older persons living in communities. Also, it employs and trains independent older people to provide companionship and promote well-being and wellness among less able older people. He has received Skoll Award for Social Entrepreneurship and the Presidential Citizens Award of the United States Government.
Likewise, as per AgeWell's website,
"AgeWell is a peer-based wellness program committed to promoting the health and well-being of older persons and keeping them out of hospitals and institutions. The AgeWell model introduces a new way of working that taps into an existing resource for renewed purposes."
Also read Andrew Wakefield, the anti-vaccine doctor completes divorce with his wife Carmel! He is now free to wed his supermodel girlfriend, Elle Macpherson!
Mitchell Besser and Annie Lennox's married life
Mitchell Besser walked down the aisle with Annie Lennox on 15th September 2012. They married in London in a private ceremony that took place with 150 friends on a private boat on the Thames River.
Similarly, Lennox's daughters Lola and Tali were the bridesmaids. Annie wore a long white gown with a lace bolero shrug and a vintage 1920s-style headpiece.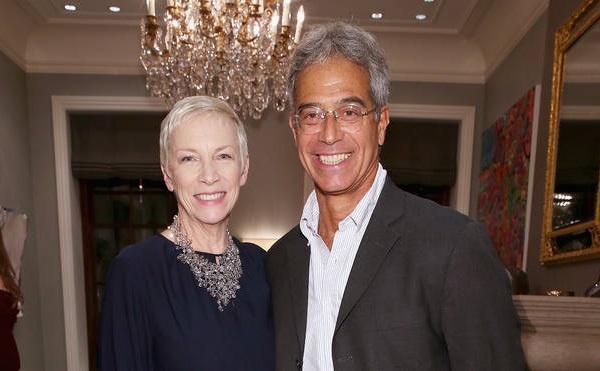 The guests were served sashimi and mini roast puddings along with fruitcakes dessert. In an interview with Alliance Magazine Mitchell revealed,
"Annie and I met when she came to visit mothers2mothers years ago and she became one of our supporters."
Annie Lennox was impressed with the organization's 'mothers2mothers'. In 2008 Annie revealed that she had no desire to marry again after two failed marriages.
She said,
"No more marriage for me, I don't see the point of it. It's not that I am sure a cynic. To share one's life with someone is a beautiful thing. But for the moment, I am a single person."
Annie previously married to Radha Raman on 14th March 1984 whom she divorced on 2nd May 1985. After that, she married Uri Fruchtmann on 15th July 1988.
They have two daughters Lola Lennox born on 16th December 1990 and Tali Lennox born on 9th February 1993.
How much is the net worth of Mitchell Besser?
Mitchell Besser has an estimated net worth of $1 million. As an obstetrician and gynecologist, he makes a decent amount of money.
Also, he is the founder of 'mothers2mothers' organization and 'AgeWell'. Likewise, his wife Annie Lennox has an estimated net worth of $60 million. Annie has sold more than  80 million records worldwide.
Likewise, her studio albums are Diva, Medusa, Bare, Songs of Mass Destruction, A Christmas Cornucopia, Nostalgia, and Lepidoptera.
Some of her singles are Put a Little Love in Your Heart, Why, Precious, Love Song for a Vampire, A Whiter Shade of Pale, and more.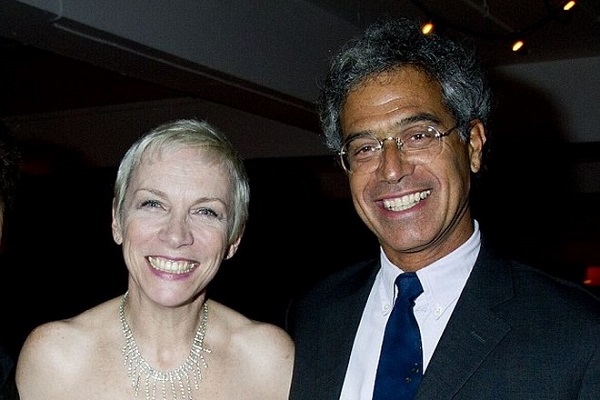 They have a house in Hollywood Hills worth $4.4 million. In 2019, they bought a new home in Los Angeles for $1.6 million. It is built in 1631 square feet and consists of 2 bedrooms and 1 bathroom.
Similarly, the house consists two-car garage at the top of the driveway and snugly tucked into a narrow triangle of tree-shaded terracing beyond the living and dining room, a classic oval-shaped swimming pool.
Also read Jennifer Ashley Harper – wife of Dave Matthews on working with her husband! Know about their married life, children, net worth, properties, and more
Short bio on Annie Lennox
Annie Lennox is an eminent Scottish singer-songwriter, political activist, and philanthropist. Likely, she rose to prominence as a musician when she collaborated with fellow singer David A. Stewart to form the duo Eurythmics. Read more bio…