Mitchell Pearce: The reason for his wedding cancelation and his other scandals!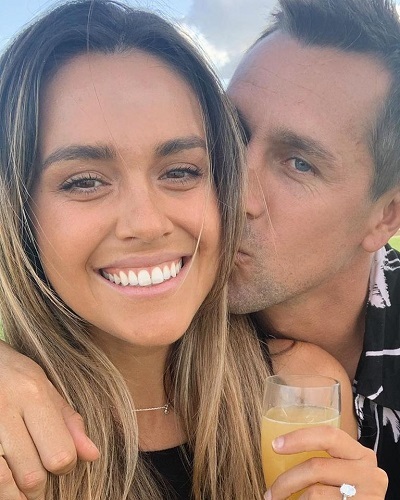 NRL star Mitchell Pearce was going to get married to his fiance Kristin Scott on 29 December 2020 and he was extremely excited about it. But the wedding was called off at the last moment.
Mitchell called it a private matter but the news has emerged of the real reason for the wedding cancelation! It was due to Michell's infidelity which came to light just a few days before the wedding! All the details are here!
Mitchell Pearce and Kristin Scott-the wedding
The NRL star Mitchell Pearce, 31, and his fiance Kristin Scott had got engaged and now on 29 December 2020, they were to walk down the aisle together. It was supposed to be a lavish affair and was scheduled to take place at Byron Bay. Everything was arranged and the two were happy.
150 guests were invited and this included top NRL players and also WAGS. Mitchell had also expressed his excitement about the upcoming nuptials.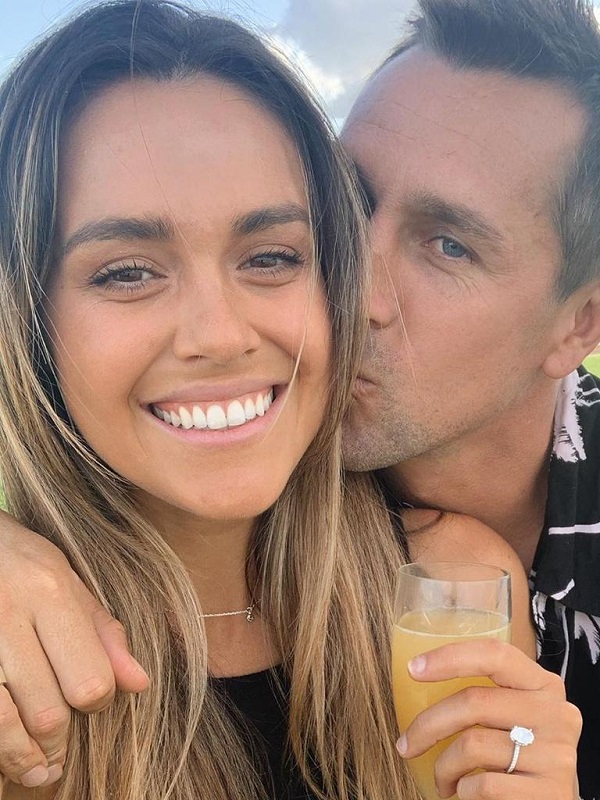 And he had told Newcastle Herald:
"It will be the best time of our life and I can't wait,"
The wedding cancelation
Despite all the preparations, at the last moment, the wedding plans were canceled. All the guests were told that the wedding is called off. It was a great disappointment for all.
When asked about the reason for the cancelation, Mitchell had said that it is a private matter and the time is stressful. Mitchell also said that the wedding is just postponed and that people have filthy thinking and are spreading unnecessary rumors. He said:
"It's COVID mate … and it's private,"
But later, the real reason for his wedding being called off emerged. News outlets reported that Mitchell was caught in a sexting scandal. His fiance, Kristin found messages of a female employee working at the Newcastle Knights on Mitchell's mobile phone.
Additionally, the boyfriend of the female employee also discovered similar messages exchanged between her and Mitchell. The girl's boyfriend is also a friend of several players of the Newcastle Knights. The news leaked about this sexting scandal and even Mitchell's teammates were upset with him.
The previous scandals of Mitchell
Mitchell is not new to scandals and controversies. Earlier in 2016, a video had surfaced of Mitchell in a drunken state and simulating a sex act on a dog.
He was fined $ 125000 for it and also suspended for 8 matches of the team. He had confessed that he has an alcohol problem and also had taken therapy at a Thai rehabilitation clinic.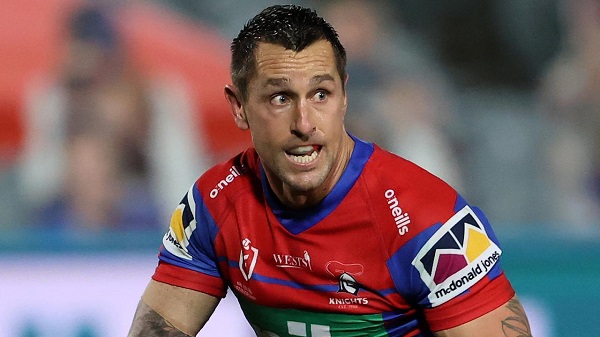 And before this in the year 2014, Mitchell had a problem with a female clubber. He was at Kings Cross nightspot and a female clubber complained. But despite that, he refused to leave the spot. The police had to be called in. The team also took note of this nuisance of Mitchell and they fined him $ 20k for the indecency. Besides this, he was also suspended for one match.
But after this new scandal, likely, Mitchell might also lose his captaincy.
Also, read $500 wedding! Insight on the happily married life of Laura Louie and Woody Harrelson! How much is his net worth?