Model, Actress and Entrepreneur Rosa Acosta!! After several relationships, is she in a new one with French Montana? Is her plastic surgery rumor true? Know all of it now!
Born and grown in the Dominican Republic, Rosa Acosta has found numerous partners throughout the years of her successful career. After being raised in a fairly unstable family background, she surely has achieved a lot in terms of fame and relationships.
A great figure and her great modeling have led her to attract many fans and followers. And, it does not stop only there, she has had a good dating experience as well. So let's talk about it now.
Engagement Rumors
In 2009, there was a rumor that Rosa was engaged to Soulja Boy. However, this was stated as a false one after it was verified by Rosa' agent.
The speculation went viral after Rosa and Soulja were seen together in a photo which fairly suggested that there was something going on between them. And the video of them hanging out together supported the rumors more.
But no harm done, the matter cooled down. But, there are still many who believe that it was fact and they later tried to cover it up. If it is so, why aren't they together now?
Other Relationships including French Montana
The celebrities including Rob Kardashian, Omarion Grandberry, and French Montana fell for Rosa hot figure and her glooming personality. It was 2008 when Rosa and Omarion were dating each other. But, this relationship didn't turn out to be serious as they didn't decide to take it to next level.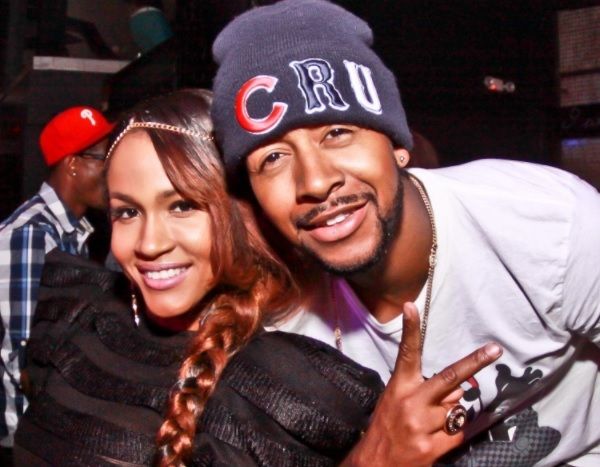 In 2011, she started dating Rob Kardashian after they met in Miami. She says that he is a nice guy and is not anywhere near the role he shows in the media. She also quoted,
"He is not like the a**hole he portrays like in the TV, he is actually very very nice."
She also cited that his character in television is actually for gaining fame. However, they didn't get along with their relationship and later broke up.
When there is some rumor about Rosa new relationship with French Montana, their holiday trip to Hawaii has made these rumors somewhat true. It is not likely to spend a holiday in the beach of Hawaii with a stranger and even more in the same pool.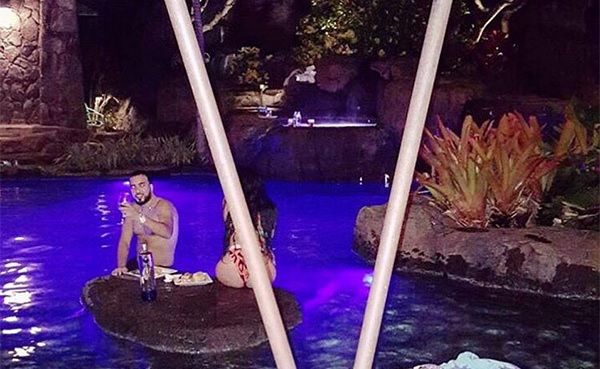 So, whether they decided to reveal it or not, there is surely something going on between them.
Relationship With Women
It was a serious and interesting news that broke out Rosa is a lesbian. Prior to her open relationship with Nikki Mudarris, there was a rumor about her relationship with Amber Rose. And in an interview, she accidentally admitted her relationship with Amber.
Furthermore, she also said,
"I love her very much. We are still good friend."
In 2016, she was dating Nikki Mudarris. Which was not secret at all.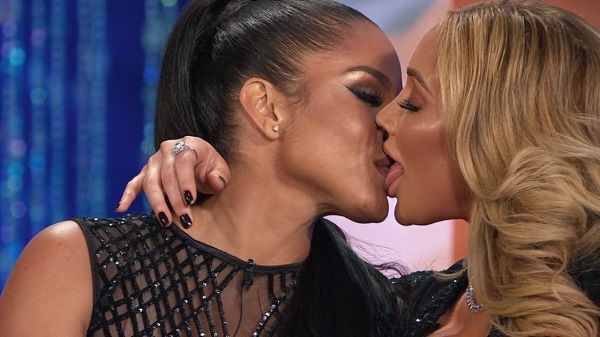 Surgery Rumors
It was always obvious for others to be jealous of the thing they do not have. It same case here for Rosa. Many rumors are still hovering around even after her denial to the surgery of her butt to look it big. She has personally admitted the rumor is false. You can hear her long explanation in the following video.
Short Bio of Rosa Acosta
Rosa Acosta is a Dominican actress and model. She is most famous for her role in Straight from the Horse Mouth, Walter Latham's Comedy After Dark and Bird. As a beautiful and gorgeous lady, she has established herself as an internet personality with a huge number of followers on Instagram and Twitter. More bio…