Model Emily Ratajkowski Claims That Due To Her Big Breasts, She Is Discriminated Against And Prevented From Landing Acting Jobs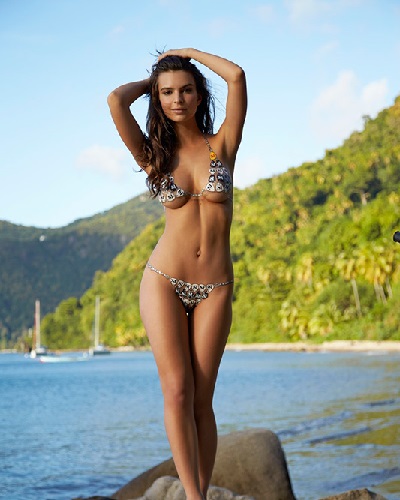 Model and actress Emily Ratajkowski have claimed that she is discriminated against because of her large breasts.
Scroll down to know about her allegations and comments!
---
The Claim
Emily Ratajkowski has recently claimed that she is often discriminated against because her large breasts have prevented her from landing jobs. The American model and actress told Harper's Bazaar Australia,
"There's this thing that happens to me, 'Oh, she's too sexy.' It's like an anti-woman thing, that people don't want to work with me because my boobs are too big."
She continued,
"What's wrong with boobs? They're a beautiful, feminine thing that needs to be celebrated. Like, who cares? They are great big, they are great small. Why should that be an issue?"
You may like to read Emily Ratajkowski starting her Career Designing as an Accessories Designer! All the details are here with her Product!!
Previous Controversy
Ratajkowski, who rose to fame for her role in Robin Thicke's controversial video for the song Blurred Lines, was criticized in 2016 for sharing a topless photo alongside Kim Kardashian.
At the time, she defended herself, tweeting,
"However sexual our bodies may be, we need to have the freedom as women to choose when & how we express our sexuality."
Comments On View On Sexuality
Ratajkowski later posed naked for Harper's Bazaar the US said,
"When Lena Dunham takes her clothes off, she gets flak, but it's also considered brave. When Justin Bieber takes off his shirt, he's a grown up. But when a woman who is sexual takes off her top, it plays into something."
Likewise, she has also written an essay for Glamour magazine, stating,
"Our society tells women we can't be, say, sexy and confident and opinionated about politics. This would allow us too much power. Instead, our society asks us to declare and defend our motivations, which makes us second-guess them, all while men do what they please without question."
Ratajkowski has over 23.2 million followers on her Instagram account.
Also read Emily Ratajkowski displays her double sparkler engagement ring on her social media!
Short Bio of Emily Ratajkowski
Emily Ratajkowski is an American actress and model. She is famous for her appearances in the music videos like "Blurred Lines" and Maroon 5's "Love Somebody". Ratajkowski has appeared in numerous music videos and magazines. More Bio…