The gorgeous model girlfriend of Leonardo Di Caprio, Camila Morrone stuns everyone with her great looks and dress at Cannes Film Festival in France!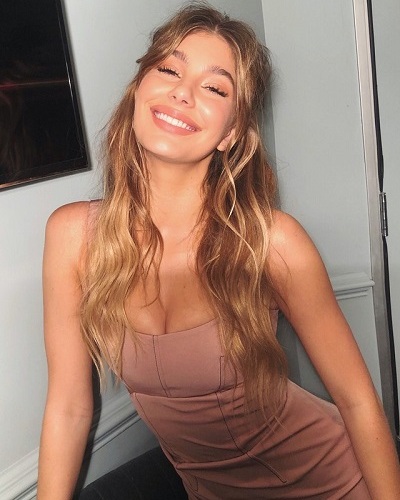 Camila Morrone is a gorgeous model and actress from Argentina. She is the girlfriend of Leonardo Di Caprio, 44, and is seen with him often. But this Sunday, she was alone when she appeared at the Cannes Film Festival.
Camila Morrone and her Cannes Film Festival appearance
Camila Morrone, 21 was at the Cannes Film Festival this Sunday. She was photo leaving hotel Martinez during the festival. The brunette looked stunning and was at the French festival to promote her movie Mickey And The Bear.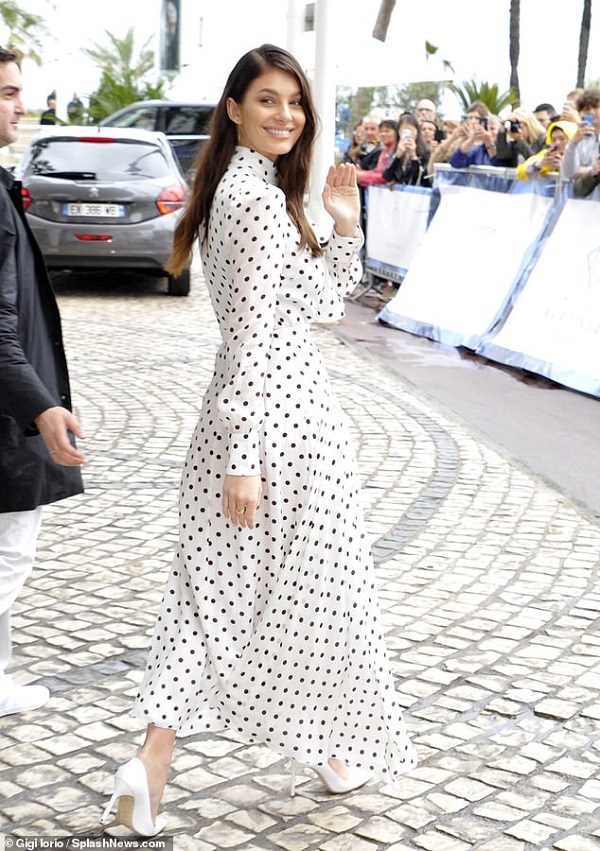 She was wearing a high collar polka dot dress of white color. It was just above the ankle. Additionally, she was in her white heels. She obliged her fans selflessly with her and was happy posing for it. Her flowing dress gave grace and elegance to her.
Camila Morrone and her day look at Cannes Film Festival
During the day, Camila was in her baby blue floral frock. It showed her figure and it was clinched at the waist. She posed for some snaps at that time. Her dress had a small keyhole cut out and it was full-length. Her tresses were on one side and showed loose waves.
She was in good spirits as she smiled at the camera. She had a bit of mascara on and also a sweep of blush. Camila had put nude color on her lips and was more natural.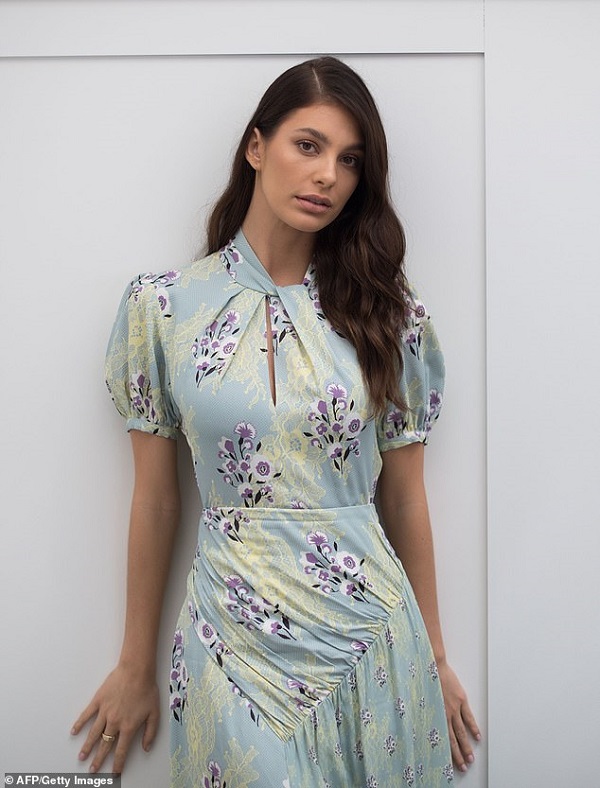 Camila Morrone and her Saturday Cannes look
On Saturday, Camila walked the red carpet of the Cannes Film Festival for her movie Mickey And The Bear. The Vogue model had stolen the show and was wearing a gorgeous silver Miu Miu frock that was tailor-made for her.
Leonardo Di Caprio and Camila Morrone – relationship timeline
The couple is dating each other for the past year. Camila is the daughter of actress Lucila Solá, 43 who is now in a relationship with the iconic actor Al Pacino, 79.
Camila and Leonardo Di Caprio were together shopping in Los Angeles. In January 2019, Camila photographed herself at the Ko Phi Phi Le island in Thailand and posted this snap on her Instagram.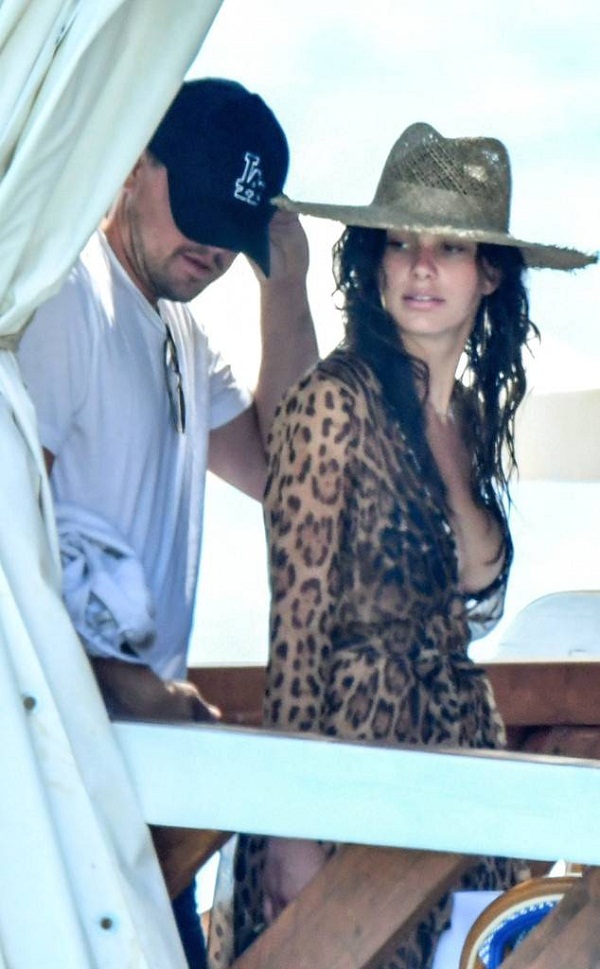 Leonardo Di Caprio has been in relationships with several beauties in the past. He rose to fame in 1997 with Titanic in which he played Jack.
He was dating Brazilian model Gisele Bündchen, 38 for five years from 2000. In 2005, he struck a romance with Israeli model Bar Refaeli, 33. They split in 2011. He had also dated Danish model Nina Agdal, 27, and German beauty Toni Garn, 26. Additionally, pictures of him and Rihanna together were published on several occasions. Leonardo had a romantic involvement with Kelly Rohrbach. In 2015, reports of their engagement made it to the front pages of the tabloids. In 2013, media photographers clicked him with Brazilian Kat Torres. Rumors of him dating Miranda Kerr made headlines often. Reporters linked him to Erin Heatherton, Blake Lively, Anne Vyalitsyna, Paris Hilton, Czech model Eva Herzigova, Amber Valletta, Helena Christensen, Demi Moore, Kristen Zang, Naomi Campbell, and Bridget Hall.
Source: Daily Mail, Elle