Model Jessica Hart in a heated conversation with her boyfriend, NASCAR driver James Kirkham! Is everything alright?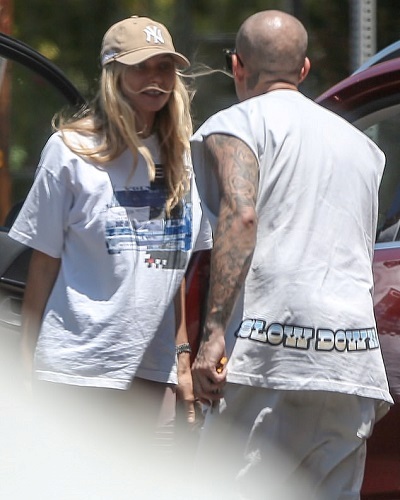 Over the last weekend, model Jessica Hart and her boyfriend James Kirkham were moving house in Los Angeles.
And they ended up having a heated conversation about it in public.
Is everything alright? Have things settled?
---
Update 2022: Jessica Hart and James Kirkham are now an engaged couple. The two got engagement in 2020 during a baby shower. On November 17, 2020, the lovely couple welcomed their first child a daughter named Baby Rae.
Jessica Hart and James Kirkham-the quarrel
Coronavirus pandemic and to add to it moving house! It looks like the dual problems took a toll on the relationship of Australian model Jessica Hart, 36, and her boyfriend Nascar driver, James Kirkham.
The couple was spotted arguing badly during the time that they were shifting their things to the new place.
The heated conversation between the two happened in the middle of the street when they were unloading their stuff.
Onlookers stated that the couple was in the midst of shifting their base to their new house in Hollywood Hills in Los Angeles when things turned stressful between the two.
The exact reason is not known. But the couple yelled in the middle of the lane. Later, they climbed into separate vehicles but continued to argue intensely.
They pulled up alongside each other and continued to shout at each other through their downed glasses from car windows for at least five minutes. Afterward, the two drove away.
More on the couple's packing and moving!
Jessica had dressed appropriately for the occasion. She was in a loose white T-shirt and matched it with tight pink leggings. She had let her hair loose.
And in order to protect her face and eyes from the sun, she covered her head with a baseball cap New York Yankees. And James was in a cut-off sleeveless top and shorts.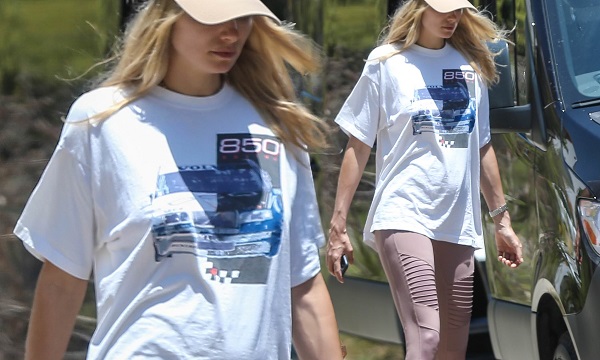 What exactly ensued between the two to make the whole environment tense is elusive. The onlookers could not figure out the cause of the heated talk between the two. It is also not known whether the two later cooled down and reconciled.
Click the link ahead to gain information on What is causing the heated arguments between Brooklyn Beckham and his model girlfriend Hanna Cross!
The relationship between the two
It was last year on Valentine's day that the world came to know that Jessica is dating James. They were on a dinner date in Los Angeles. They usually keep their relationship low-key and private.
But once in a while, they used to post their photos together on their respective Instagrams. Also, they were spotted at some events together. James has a young child daughter named Wren from a previous relationship.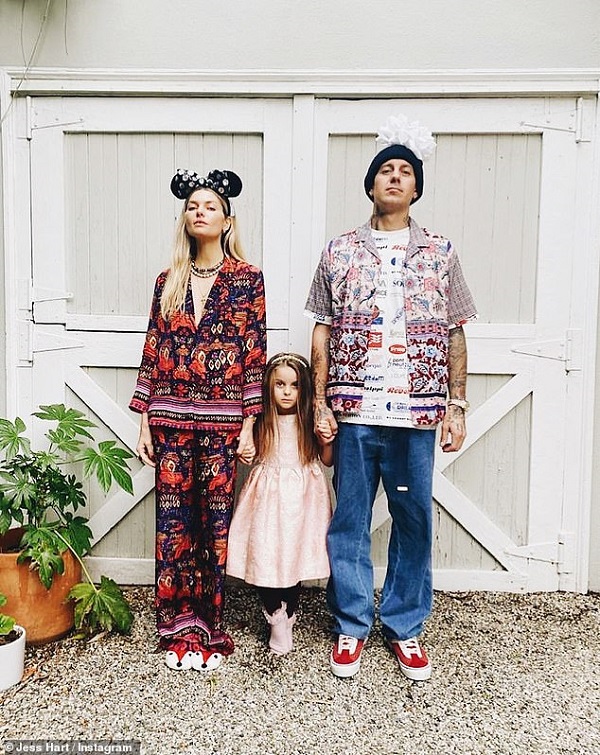 Earlier, Jessica was dating Tamarama band member Australian Nicolas Potts. They purchased a house together in Battery Park in Manhattan in the summer of the year 2008. But they split in 2010.
After this, Jessica was dating Greek shipping heir Stavros Niarchos III. He is the son of Stavros Niarchos. This relationship lasted for seven years before they quit.
Click the link here to read more on Marty Caffrey Stays On The Side Of His Ex-Wife Danielle Staub After Her Fight With Margaret Josephs!
Source: Daily Mail UK, Wikipedia