The 'Modern family' actress Ariel Winter celebrates 9 month anniversary with her actor boyfriend Levi Meaden! "Every day is an adventure" says Meaden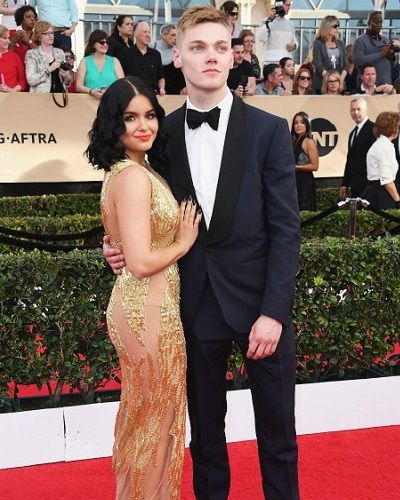 Nothing can be more joyful than celebrating a long time with your loved ones.
There may be many celebrity couples who may be together for a week or two but there are couples who remain together for a longer time.
---
This couple too has recently celebrated their 9 month anniversary. The couple that I am talking about is none other than Ariel Winter and Levi Meaden who celebrated their relationship status on Friday, August 11.
Wishing each other
Both Ariel and Levi wished each other on this day through their Instagram accounts with a lovely caption each.
Ariel posted their loving picture along with a tall friend giraffe with the caption saying:
"9 months starting off on a night shoot with Stanley 🙂 ????"
While lovely boyfriend Levi Meaden decided to post a beautiful black and white picture of his girlfriend with the caption:
"Happy 9 month anniversary to this beautiful woman!!! Every day is an adventure and I couldn't be happier."
As they shared their happy news to their millions of followers, they got lots of congratulatory messages from their fans.
We also congratulate Winter and Meadon for the completion of their 9 months together and hope we get to congratulate them on their anniversaries in the future as well.
You may also like to read Ariel Winter is ready to try something new after her role in Modern Family ends in 2020!
Nothing matters besides the love between the two
The two of them came out in public without any hesitation long back. None of the two have tried to hide their bond.
Sharing their selfies and walking out hand-in-hand, kissing were more than enough signs to let the world know what was going on between the two.
They have shown the signs of being together for a long time with their acts. Both of them have inked themselves with a matching tattoo as well.
Isn't it cute?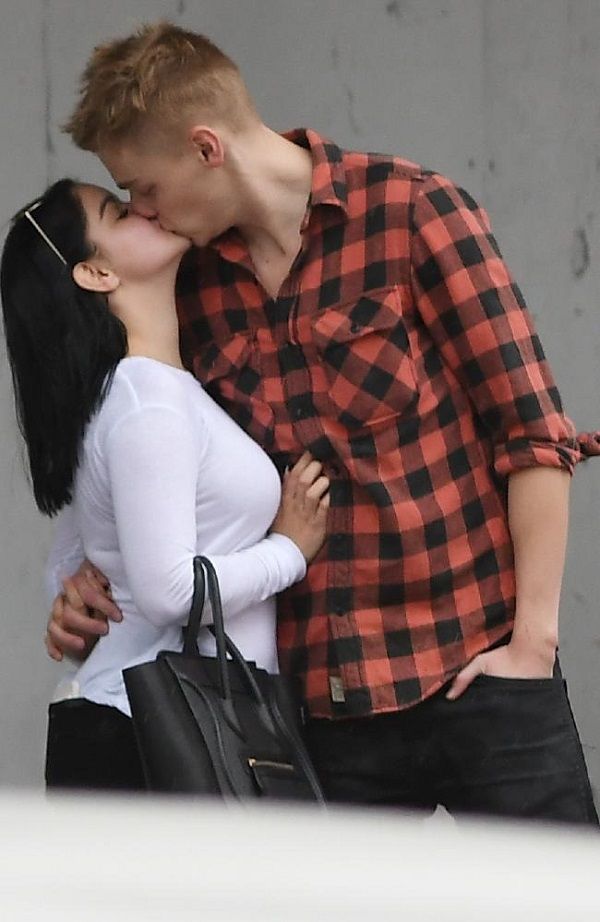 Although people made fun of their age difference, Winter made it clear to those people about her relationship and their thought towards it as she replied to the haters:
"I don't understand why someone would even comment on our situation at all."
Being a bold and beautiful girl, she again made her relationship clear to the public as she announced their decision of living together during her visit to Jimmy Kimmel Live show.
Ariel the free spirit girl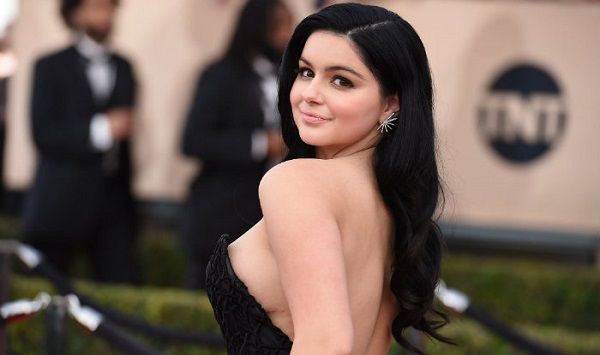 Being just at the age of 19, Ariel is a free-spirited person. Ariel underwent breast reduction surgery back in June 2015. We call it the 21st century but people still talk about how girls dress themselves up.
Ariel became a title of the gossip due to her dressing up sense as she always wore short dresses. But, Ariel made it quite clear that going along with other's thoughts doesn't change anything.
So, she has decided not to care about what others think and to move on with her own view of life. She also made it quite clear to the people as she spoke to Refinery29 where she said:
"I went through a lot of hate online, so I tried to change myself for a really long time. But people just kept hating on me no matter what I did. I decided that instead of pleasing these other people, I'll just spend that time pleasing myself.Those people are going to be rude to me regardless of what I do, so I should just try and be happy with what I am."
There will really be a developed 21st century when every people realize that every person's view on life is unique and should be accepted.
Also read Actress Ariel Winter trolled for asking donations from her fans for her cousin's health bills!
Short Bio on Ariel Winter
Ariel Winter is an American actress, voice actress, and singer, popular for her role in the comedy series "Modern Family" as Alex Dunphy. For her work, she has also won numerous awards which she shared with other characters of the series. Her other commendable work includes the voice of the title character provided by Winter in the Disney Junior show "Sofia the First". Her acting is loved by all so she is expected to have a bright career ahead. More Bio…