The Modern Family star Sarah Hyland makes a trip to ER with boyfriend-turned-fiance Wells Adams by her side!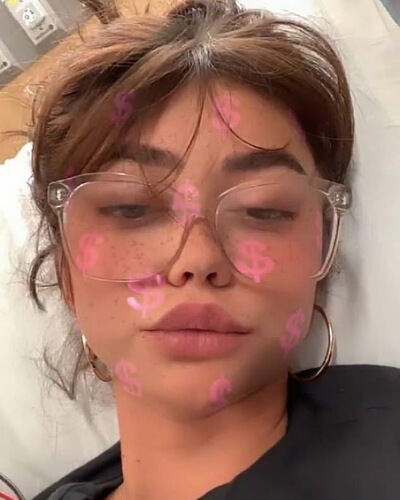 The actress on the show Sarah Hyland had visited an ER room on last Sunday and her fiance Wells Adams was on her side. She has documented this emergency visit on her social media. What was the reason that Sarah had to run to the hospital in an emergency? More details follow.
Sarah Hyland and her emergency room visit
Last Sunday, Sarah Hyland, 28 had to rush to the hospital in an emergency. Her fiance Wells Adams was on her side at that time. Sarah has uploaded a series of video clips on her social media which documents this medical visit. She put these clips on her Instagram stories and it reveals her seeking medical care for an unspecified condition.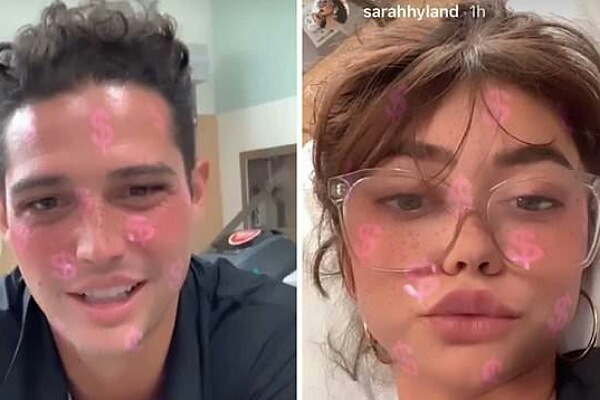 Her disc jockey fiance, 35 was constantly beside her during all this hard time for her.
Sarah also shared a selfie which read:
'ER but make it fashion.'
The fashionable snaps of Sarah Hyland and Wells Adams
Sarah had used a new filter on the pictures of herself and that of her beau Wells when she uploaded the snaps on her Instagram. This filter projects dollar signs on the photo and also contort the face. As she experimented with the new filter, she also joked with Well. She told him:
'Oh my gosh look at you, you're an Instagram model now,' 
Wells replied back:
'Looks like I got punched in the face.'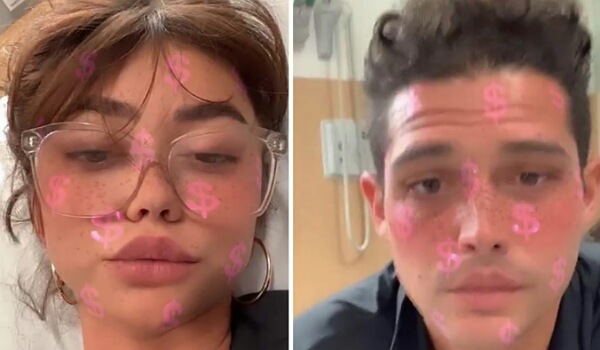 Sarah Hyland and her health condition
Readers may recall that Sarah has a chronic kidney condition. She has undergone a renal transplant in 2012. Her father Edward Hyland has given her one kidney for the transplant. She is stable with it but there could be some acute problems which necessitate her for such emergency hospital visits.
In 2016, there were some serious complications with the transplanted kidney. She had said at that time:
'When I found out, there was a nice cocktail of guilt, fear and a kind of hopelessness … but also it was like, okay, this is now a part of your life.'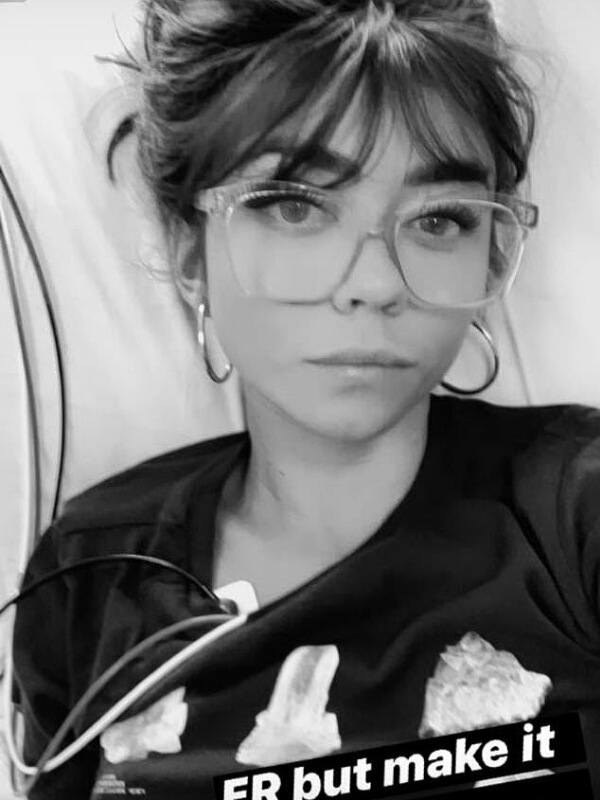 It was a rejection of the transplanted kidney. Hence in September 2017,her brother Ian donated his one kidney for sister Sarah. It was around the same time that Sarah and Wells started their relationship. She said:
'I had all these health issues at the very beginning of our relationship,' 

'and then I was on massive amounts of painkillers in the hospital FaceTiming him at all hours of the day and night. He still liked me after that!'
In July 2019, she and Wells got engaged. Wells supports Sarah during her tough times and said%
'I know it seems like this huge thing, but it didn't feel like that.The way I always thought of it was, there's going to be times in my life where I'm going to need to lean on her, and so this was just a time I was there for her.'
Sarah has dated actors Dominic Sherwood, Matt Prokop, and Max Ehrlich prior to Wells.
Short bio on Sarah Hyland
An American actress, Sarah Hyland is famous for playing in the prominent movies such as Struck by Lighting, Vampire Academy, Scary Movie 5 and XOXO. Sarah also has won a number of highly acclaimed accolades. These include Screen Actors Guild Award and Critics Choice Television Award. More Bio… 
Source: Daily Mail UK