How did Molly Ringwald and husband Panio Gianopoulos celebrate their 22nd Marriage Anniversary?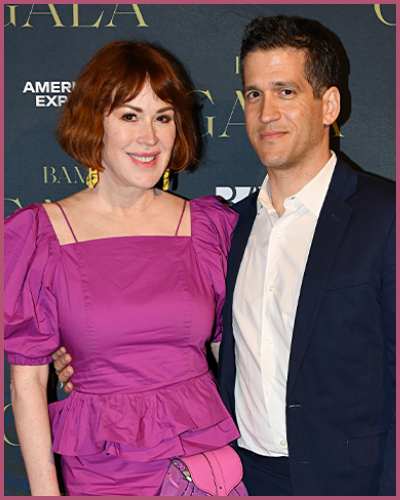 Molly Ringwald and Panio Gianopoulos have been married for more than two decades 
The two recently celebrated their 22nd wedding anniversary on Thursday, February 2
The power couple shared three children together so far
---
Molly Ringwald and Panio Gianopoulos celebrated their 22nd wedding anniversary. The power couple who have been married for more than two decades and is still in love.
On Thursday, February 2, the Pretty In Pink star, 54,  paid tribute to her husband with a romantic Instagram post. She marked the special occasion by sharing adorable throwback and recent photos of her and Gianopoulos.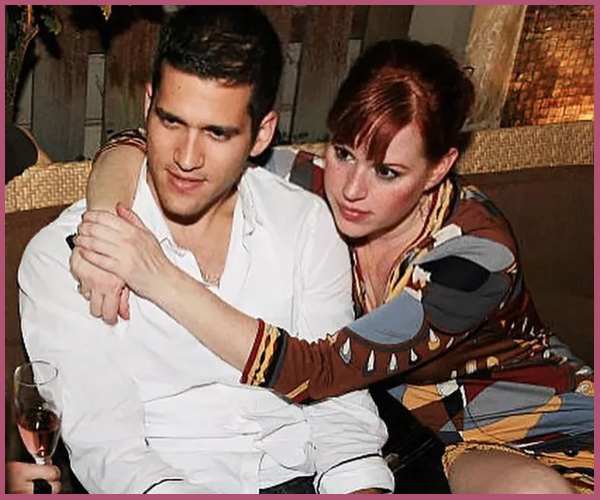 The first of the photos showed a recent photo of the couple, in which Ringwald has her arms around her man and their heads are leaning against each other. They appeared to be having a romantic dinner for two at a restaurant.
The 80s queen appears to be dressed in all-black attire, with her red locks pulled back from her face with a hair tie. Her man, on the other hand, is dressed in a dark sweater with a zipper that is slightly undone and his hair cut in a close-cropped style.
Also read Alan Jackson and wife Denise celebrated 43rd wedding anniversary with their new grandson Jackson Alvie Bradshaw
While the slideshow featured a throwback photo of them snuggling up together. They appeared to be deep in conversation with friends and/or family while sipping wine in a restaurant or bar.
Similarly, she captioned the post,
"Today, the "getaway car" and I are together 22 years! Happy anniversary to us! 3 kids, 3 dogs, 1 cat and a lot of love. Best decision I ever made. Here's to 22 more, at least"
The couple, who wed in 2007, share three children together, a daughter Mathilda, 19, and twins Roman and Adele, 13.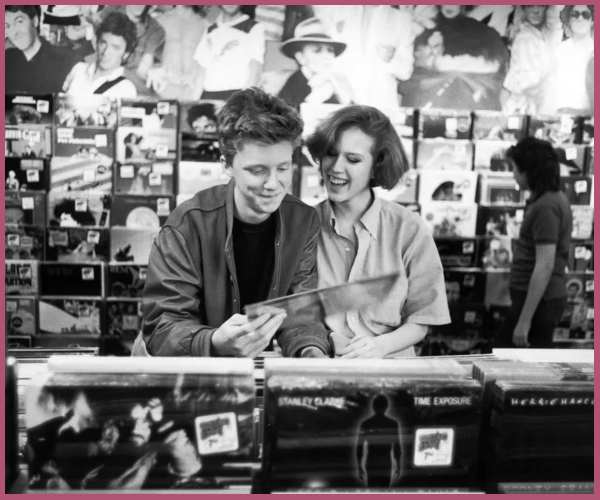 Molly Ringwald and Panio Gianopoulos have a seven-year age difference
During the 2016 premiere of Ringwald's film King Cobra, Panio revealed that he had a crush on her, just like every other teenage boy in the 1980s.
He said,
"I'm seven years younger than her, so, of course, I knew her and had a slight crush. But I was little, I was like 10. I have a big crush on her now!"
Panio, who works as a book editor and writer, is Molly's second husband. She was first married to french writer Valery Lameignere in 1999. However, their marriage didn't last long, and got divorced in 2002.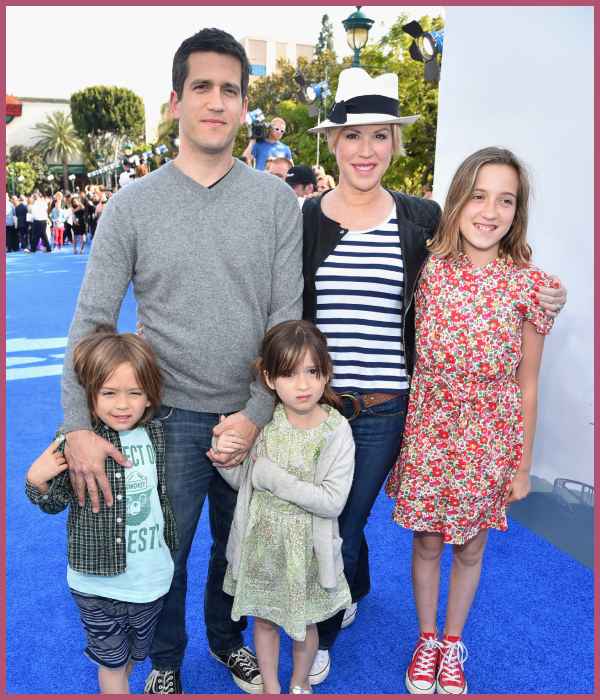 Ringwald and Gianopoulos first met when the 47-year-old fiction writer, who is also a second-degree black belt in karate, was offered an instructor to teach Molly some basic self-defense skills.
The two instantly connected to each other and since were inseparable.
Also read Find out How Nick Jonas and Priyanka Chopra celebrated their 4-year Anniversary
Short bio on

Molly Ringwald
Molly Ringwald is an American actress, singer, dancer, and author. She is best known as a cast member in The Facts of Life (1970-80), in which she played the role of Molly.
She has also appeared in the films Sixteen Candles (1984), The Breakfast Club (1985), and Pretty in Pink (1986). Molly was ranked #1 in VH1's list of the "100 Greatest Teen Stars". See more…