Momo Nishimiya- Jujutsu Kaisen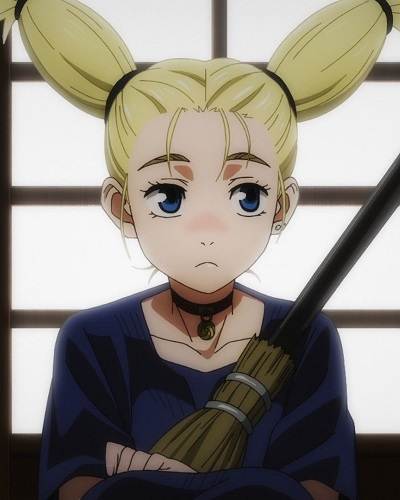 Who is  Momo Nishimiya?
The frictional character, Momo Nishimiya is a supporting character of the Japanese anime series, Jujutsu Kaisen. She happens to be a third-year student at Kyoto Metropolitan curse Technical college.
Also, she is a semi-graded- 2 sorcerer at Jujutsu.
Know the voice behind the Momo Nishimiya
The Japanese voice actress Rie Kugimiya, from Osaka, voiced the character, Momo. Currently, she is associated with the talent agency, I'M Enterprise as a voice artist.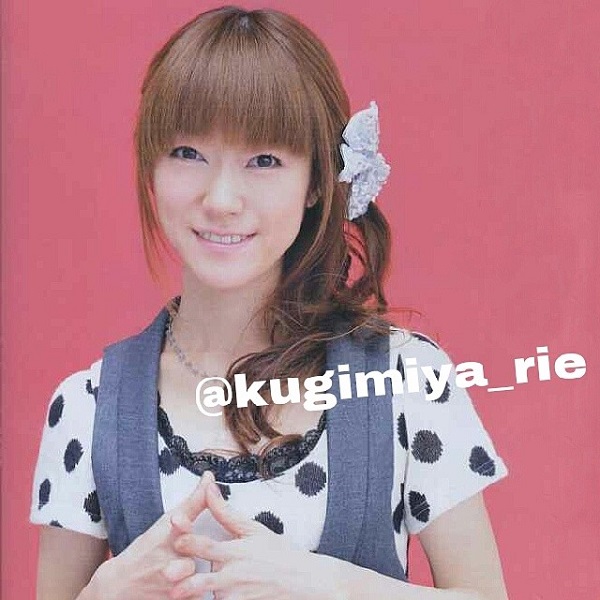 The voice artist is popular for providing the voice to the Kagura in Gin Tama. Also, she is better known as Happy in Fairy Tail, and Alphonse Eric in the Fullmetal Alchemist series. She is also popular with the nickname, Queen of Tsundere among her fans.
The American voice actress, Tara Sands contributed her voice for the character. Besides that, Sands is also a podcaster.
She provided her voice to anime including Kari Kamiya as Digimon Adventure, Bulbasaur as Pokemon, and Mokuba Kaiba as YU-GI-OH and Duel monsters.
Momo Nishimiya- Birth Age, Family Background, Childhood
The character, Momo was born on the 7th July in Japan. As of now, she is 18 years old. Similar to the various character in the anime, her family background is also a mystery. However, her father is of American-Japanese origin.
Despite her mysterious family background, she got enrolled in High school by her family lineage.
Momo Nishimiya's Love Interest
The character, Momo Nishimiya is single in the present context and she has no loving feeling towards any male character of the series.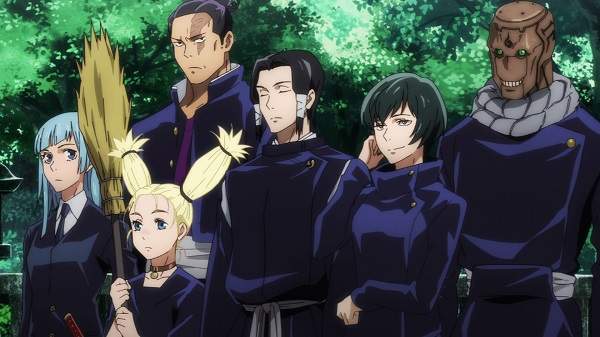 However, she mentioned that she likes the man, real-life celebrity Sebastian Stan. While talking about her friend, she is close with her schoolgirl Kasumi Miwa and Mai Zenin. Also, she shares a great friendship bond with her friends from the Kyoto School.
Momo Nishimiya
| | |
| --- | --- |
| Birthdate | 7th July |
| Birthplace | Japan |
| Age | 18 |
| Height/ How Tall? | 4 feet and 11 inches |
| Eye Color | Blue |
| Hair Color | Blonde |
| Voice Artist (Japanese) | Rie Kugimiya |
| Voice Actor (English) | Tara Sands |
Special Abilities & Powers
Skill Level- In the series, she is ranked as the semi-grade sorcerors. Her cursed technique allows her to collect information.
Tool Manipulation- This technique allows her to control her broom using telepathically.
Wind Scythe- Using her boom, she is able to launch a strong gust of curse energy.
Body, Measurement: Height, Weight
The character, Momo has soft blue eyes with blonde hair. She ties her hair with two small pig ponytails. Besides that, she puts on two earnings along with a sports collar on her neck.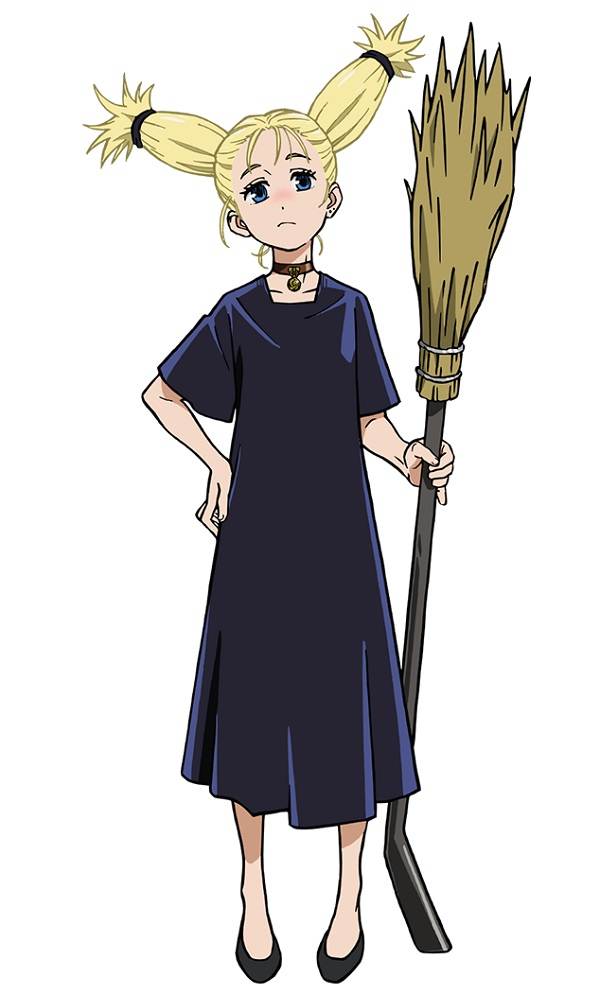 Unlike the other character, she has quite different looks than other characters. She puts on skirts with black and blue colors with a witch-like appearance. She stands at the height of 4 feet 11 inches with decent weight. Also, she carries a straw broom completing her witch characters. She uses it during her cursed technique.
Also, Read the characters of Jujutsu Kaisen; Nobara Kugisak, Toge Inumaki, and Maki Zenin.