Monaco's Charlotte Casiraghi and her second wedding ceremony with same husband Dimitri Rassam in France!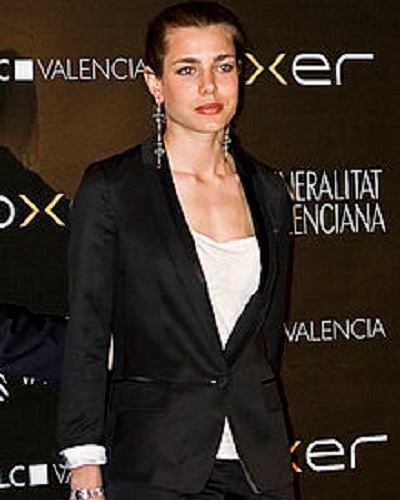 They had done a civil marriage one month back. And now this was the remarriage or second wedding ceremony for Monaco's Charlotte Casiraghi and her new husband Dimitri Rassam.
Charlotte Casiraghi and Dimitri Rassam rewed
Monaco's Charlotte Casiraghi and her husband Dimitri Rassam had a second royal wedding on Saturday 29 June 2019 in France. This was one of the three celebrity weddings which took place in France over that weekend.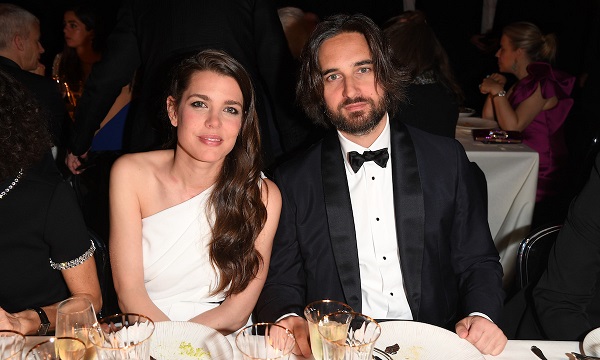 But this wedding was a secret religious service and was followed by a reception which was held in the French commune of Saint-Rémy-de-Provence. The remarriage was in front of the royal family and the abbey of Sainte-Marie de Pierron.
The couple is dating since December 2016. They did their engagement in March 2018. In October 2018, Charlotte had a son named Balthazar with Dimitri.
Why was Provence chosen for the second wedding venue?
Provence was the place where Charlotte's mother took Charlotte and her brothers after the tragic death of her husband, Stefano Casiraghi. This area has a special place in Charlotte's heart. It is here that the small family could grow in peace and tranquility away from the daunting limelight. It is a gorgeous place. The guests were more than happy to witness the uniqueness of Provence firsthand.
Who were the royal attendees at this wedding?
Also, read Meghan Markle-the royal daughter-in-law, and her confrontations with the royal traditions!
It was a royal celebration. Charlotte's mother Caroline of Hanover and her uncle Prince Albert II of Monaco witnessed Charlotte's second marriage to the same husband, Dimitri Rassam. Besides them, the other guests of honor were Charlotte's brothers Andreas and Pierre, her sister Alexandre de Hanover and the bridegroom's mother, actress Carole Bouquet.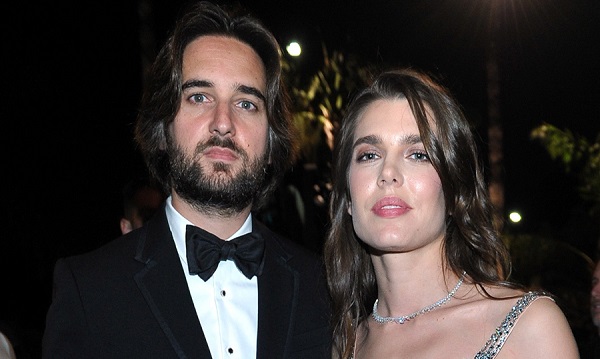 Charlotte, 32 is the granddaughter of Princess Grace. She and her husband, Dimitri Rassam, 37 prefer to keep their relationship and wedding ceremony private. And it was their cousin Pauline Ducruet who shared on social media some pictures of this royal event.
He also revealed that the guests got as gifts small fragrant wands of lavender which was a local make and used for relaxation. It was made into aromatic bouquets by hand and tied with French ribbons of different shades. These were products of the company Fuseaux de Lavande. This company said:
"I wish you all the happiness of the world and a beautiful wedding,"
This bouquet also had a silkscreen card with their initials on it and a floral crown surrounded them. The date of this the second service was also on it.
More about the wedding
There was a lot of lavender at this ceremony. Charlotte's wedding bouquet also was, made of lavender. She donned a traditional wedding gown of the bohemian type with gossamer accents.
She wore a conservative veil and below this, her dark locks were tied into a lovely chignon.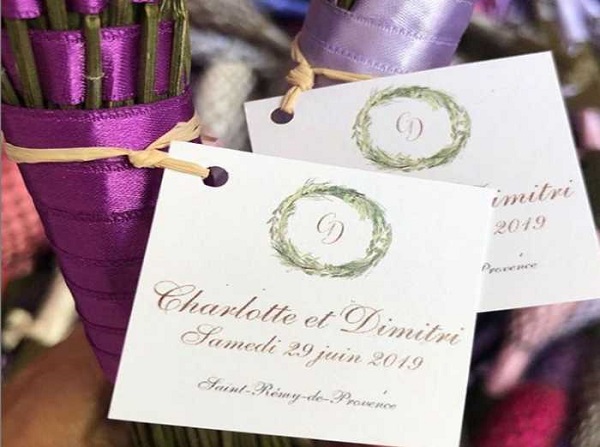 Charlotte Casiraghi and Dimitri Rassam – their first wedding
On 1 June 2019 Saturday, Charlotte, and Dimitri exchanged vows in the presence of family and friends in the Prince's Palace of Monaco. There was a reception in the garden on the palace grounds. There was a dance session at the principality's Villa la Vigie.
Source: Hola US
Date of birth of Charlotte Casiraghi-3 August 1986
And Date of birth of Dimitri Rassam-16 November 1981
Hence, according to Astrology Future Eye and Numerology, their calculated compatibility score is 9%.