Tennis Player Monica Puig married fiance Nathan Rakitt after a year of engagement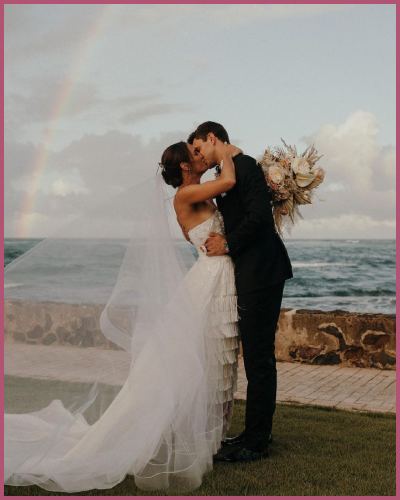 Monica Puig, the Olympic gold medalist, recently tied the knot to fiance Nathan Rakitt
The two announced their engagement last year in October
Monica and Nathan's wedding took place in Puig's native country San Juan, Puerto Rico
---
Tennis Player Monica Puig and Nathan Rakitt are now officially husband and wife!
Congratulations are in order to the newly married couple Monica and Nathan and best wishes for their new journey.
Monica Puig is married to his fiance Nathan Rakitt
The Olympic gold medalist, 29, took to Instagram to announce the news of their nuptials on Saturday, November 13. Monica shared a joint Instagram post featuring a snapshot of the pair sharing a kiss during their wedding day.
She then simply captioned the post referring to the date on which their special day took place,
"11/11/12, alongside a white heart emoji."
Their wedding took place in Puig's native country San Juan, Puerto Rico which she mentioned in her post. In the picture, the bride donned a beautiful white bridal gown complete with a veil and fringes on the bottom half of the dress. The dress was designed by Harry Robles.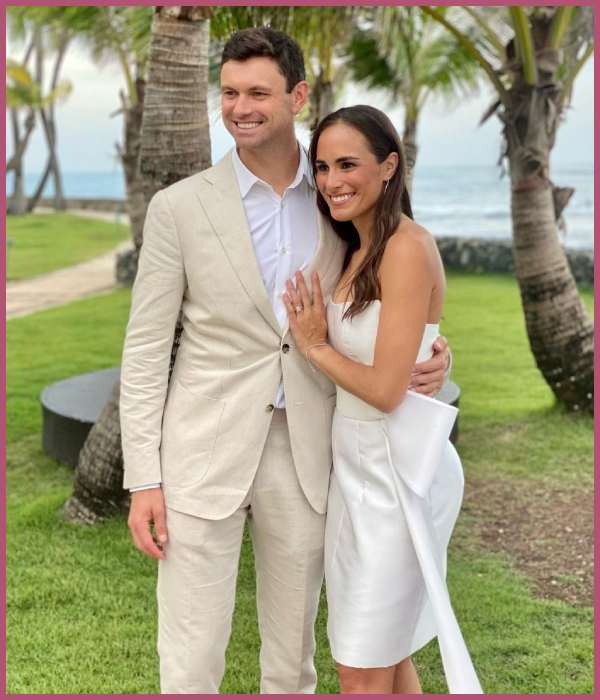 Also read Details on the Wedding Dress of Tiffany Trump From Michael Boulos Nuptials!
The groom, on the other hand, looked dapper in a classic black tuxedo with a white shirt underneath it and a pair of matching black shoes.
Similarly, she shared a second post from their beautiful moment in which the couple closely face one another while standing on top of what appears to be a bridge overlooking the ocean in the background.
In the caption section, she wrote,
"The beginning of forever, alongside white heart emoji."
A brief on Monica Puig and Nathan Rakitt's romance
Monica and Nathan announced their engagement last October by posting several photos of them from the proposal on Instagram. Nathan popped the question to Monica at Lost Dutchman State Park in Arizona.
He shared adorable photos of them on his Instagram handle expressing his happiness about the engagement and captioning it,
"She SAID YES!!!!!!!, alongside an engagement ring emoji."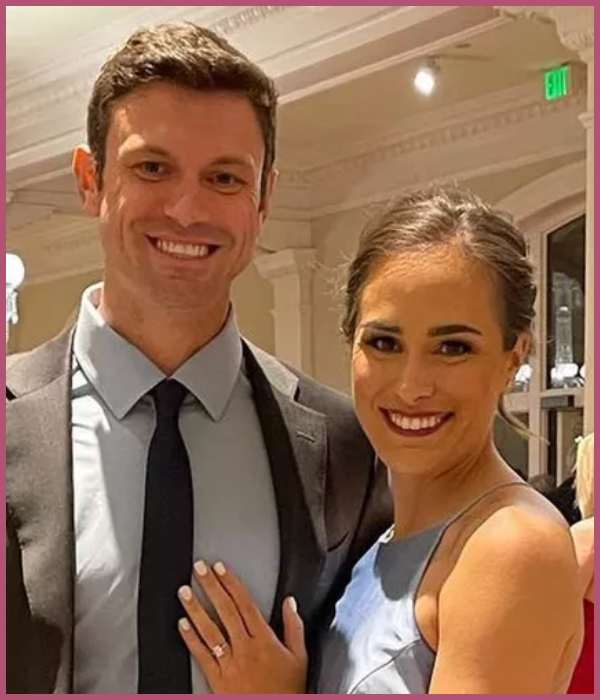 Puig also replied to his caption saying,
"Forever ever"
Also read All We Need to Know about Taylor Lautner and Taylor Dome's Intimate Californian Wedding!
Meanwhile, she also shared the photos from the proposal and wrote,
"He said: Ready to jump?!"

"I SAID YES!!!!!! #RacketsToRakitts."
Well, It is unclear exactly how long the couple had been dating but the two look very cute together.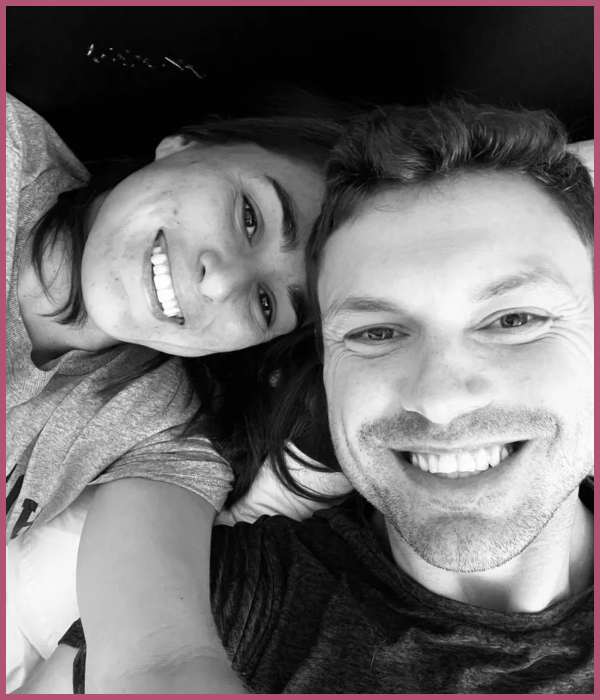 In December 2020, Puig appeared to start commenting on his now-husband social media posts.
Similarly, the Puerto Rican athlete posted a picture of herself and her then-fiance, posing in a tropical setting a day prior to the ceremony. Along with the cute picture, she shared her excitement about the future with her partner.
She wrote in the caption at the time,
"We have reached the end of the countdown! I can't believe I get to marry this amazing man tomorrow! Nathan, I can't wait to spend the rest of my life with you and continue to grow by your side! Ready to jump?!"
Also read Love Is Blind's Amber Pike and Matt Barnett praise each other on their 4th Wedding Anniversary