Is Moniece Slaughter PREGNANT with her second child? Who is the father of unborn child
Moniece slaughter is a reality tv star, singer, songwriter, fashion designer, and Instagram personality
She's better known to be the ex-girlfriend of rapper Lil Fizz
Slaughter recently announced that she is expecting her second child
---
The reality star, Moniece Slaughter is going to be a mother of two.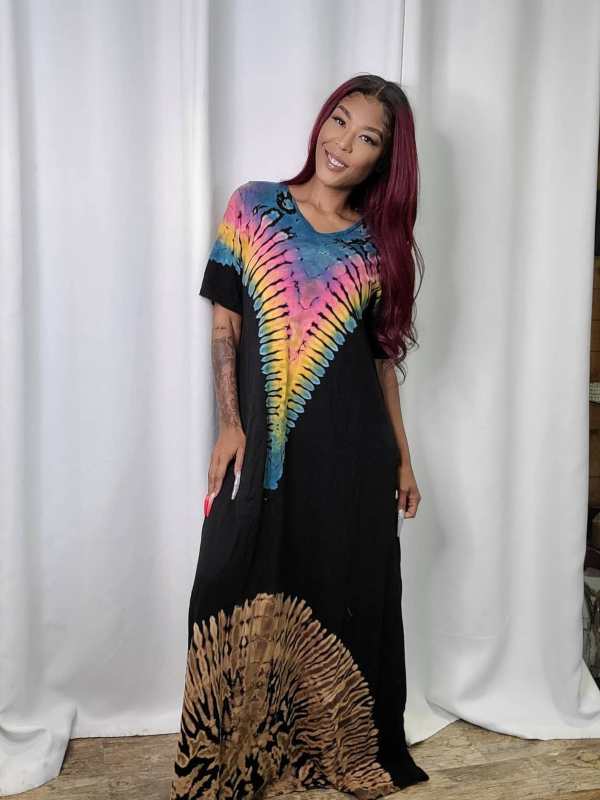 Moniece is a single mother of her first child Kameron David Frederic. Kameron is 11 years old as of now. On the 6th of January, the reality personality took to Instagram live to announce the exciting news about her pregnancy as well as to call out the child's father for denying the child.
She also disclosed the gender of her unborn child, revealing that she is expecting a daughter, whom she has already named Dior.
Also read "Moniece Slaughter and Shaquille O'Neal's break up reasons! Her custody battle with baby father Lil' Fizz and net worth"
Moniece Slaughter on Instagram
During the Instagram live, she shared about her health condition that she was dehydrated, had endometriosis, hypertension, and a ruptured ovarian cyst. Her daughter was measuring smaller than she should be at this stage in the pregnancy.
She shared,
"I have endometriosis, hypertension, ovarian cyst. My daughter is measuring smaller than she should… I have been really stressed and my daughter is measuring smaller than she should for how far along I am. I can't believe I'm about to be a single mom for the second time."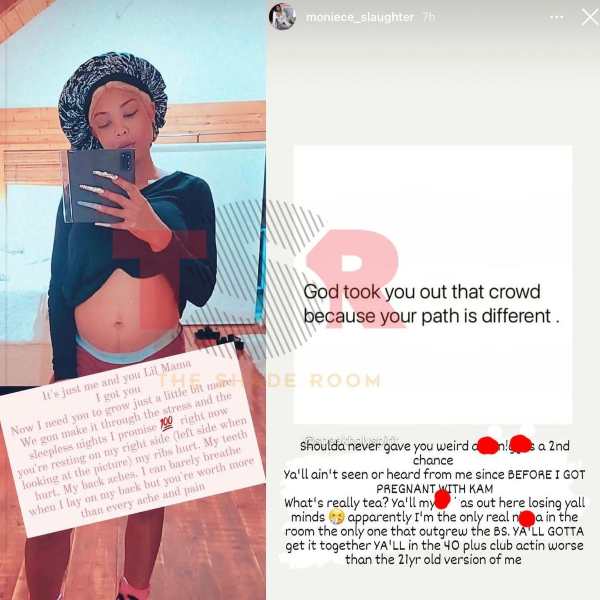 The reality star has yet to reveal the father of her unborn child. However, her ex Fizz is not the father. On Tuesday, she posts a story on her IG showing her growing baby bump and a message about giving second chances.
She wrote,
"It's just me and you Lil mama. I got you. Now I need you to grow just a little bit more we gonna make it through the stress and the sleepless nights I promise. Right now you're resting on my right side left side when you're looking at the picture my ribs hurt. My teeth hurt. My back aches. I can barely breathe when I lay on my back but you're worth more than every ache and pain."
Also read "Lilly Ghalichi pregnant with 2nd Child. Her husband Dara Mir: 'Been Busy Creating Life'"
Slaughter is set to star in her new show called Slaughter Slays which is set to debut in March 2022 on For Us By Us.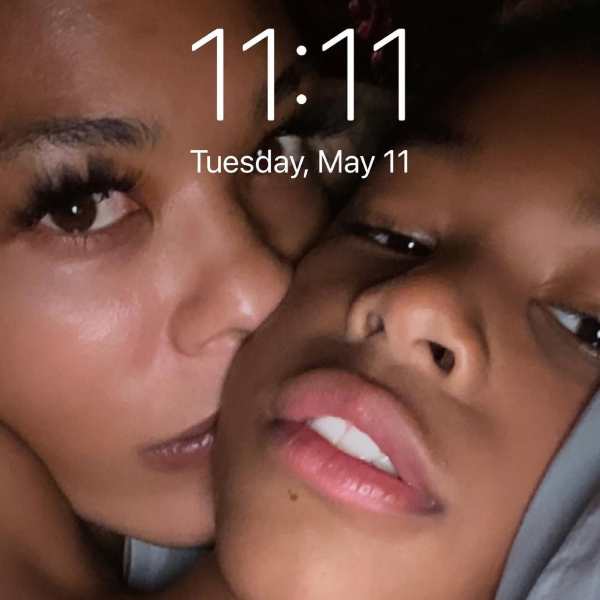 What is the Net Worth of Moniece Slaughter?
Moniece is the cast member of the first five seasons of Love $ Hip Hop: Hollywood. She has also appeared in several TV shows like Love & Hip Hop Hollywood: Check Yourself, On the Set W Jasper Cole, The Domenick Nati Show, and more.
As of 2022, she has an estimated net worth of around $5 million according to Celebrity Net Worth.
Also read "Is Katie Maloney pregnant? 'Vanderpump Rules' star confuses fans with a photo with husband Tom Schwartz"
More about Moniece Slaughter
Moniece Slaughter is an American television personality, host, performer, and model. She is best known for her reality television show 'Love & Hip Hop: Hollywood'. See more…