Who is Monique Gonzalez? Know about her association with Kevin Hart, her age, social media, biography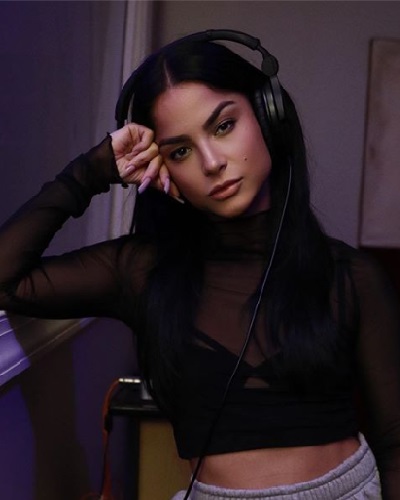 Monique Gonzalez is a pop singer.
When Monique was working as a musician, she was recruited by Green Agency where she modeled for various high-end designers throughout the world.
---
She received first place at a contest hosted by The Gaitan Brothers held at BONGOS behind the American Airlines Arena in Miami.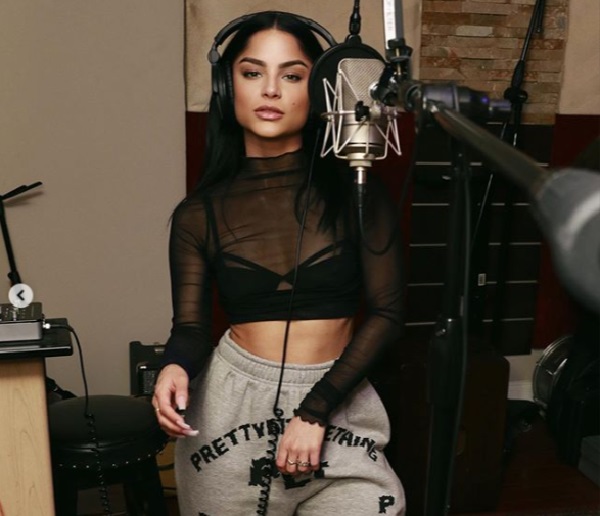 In the year 2005, Gonzalez was invited to perform on Noche De Estrellas and began to forge an incredible and exciting career with her debut single "Que te Valla Bien".
She has performed in many venues around South Florida such as The Cardoso Hotel, The Stage at Ramblas Plaza, Bongos at the American Airlines Arena, Karu & Y, Voodoo Lounge, and Passions nightclub.
Monique has also performed for the March of Dimes, the American Cancer Society, and the Make a Wish Foundation.
Monique Gonzalez and Kevin Hart
Back in 2017, Kevin Hart was caught on camera with a mystery woman during a 5 a.m. rendezvous. It was not his wife Eniko Parrish but the gorgeous singer Monique Gonzalez. Kevin was caught red-handed getting cozy with her for more than 20 minutes in a Lexus sedan.
He even climbed into the passenger seat with her. A video was captured of them and she was seen wearing a black crop top and yellow pants during a 3rd July 2017 romp outside of his luxury Miami Beach hotel.
As per the sources,
"It's obvious they were up to go good. She kept looking over her shoulder, and Kevin was pop-eyed when another guest walked by."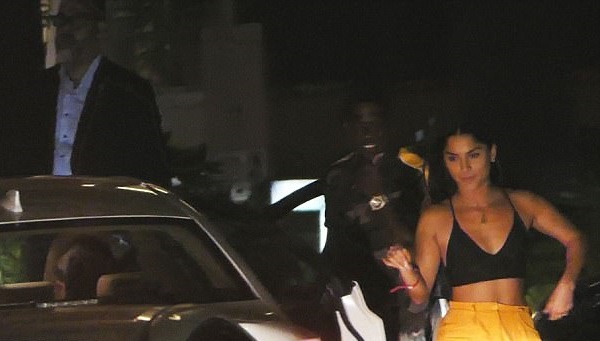 They were partying at hotspot LIV during their birthday celebration of Hart. After the photos were released of them while his wife was pregnant it caused a scandal. But, Kevin denied the rumors of his cheating scandal. He even laughed it off.
Likewise, Monique said,
"when they make something out of nothing you just gotta laugh – i know who I am and my truth." 
Also read Kailyn Lowry accuses ex-husband Javi Marroquin of cheating on his current fiancee Lauren! Javi makes allegations to Kailyn of threatening him and his fiancee!
What is the age of Monique Gonzalez?
Monique Gonzalez was born on 1st August 1990 in Florida, USA. At present, she is 29 years old. She was raised in the Southern Florida community of Culter Ridge. Her parents are Cuban.
She revealed,
"Growing up in a Cuban household, music is a religion. There was never a day music wasn't playing and we weren't dancing and singing. The playlist was extensive; we would listen to everything from salsa, boleros, bachata, merengue, flamenco to Selena, Whitney Houston, Celine Dion, Beyoncé, Backstreet Boys."
Monique was into song and dance from a young age. When she was in high school, she performed in the theater as an actress.
Similarly, she took part in local theater performances as well as commercial work and regional TV. Gonzalez trained at the Jackie Arredondo Conservatory where she learned the skills to perform as a bilingual singer.
Likewise, she also took dance classes to complement her singing. When it comes to family life, she is private and has not revealed much.
Monique Gonzalez on social media
Monique Gonzalez has around 81.6k followers on her Instagram account. Her first Instagram post was on 17th March 2017. Since then, she has uploaded regularly on her account. She uploads her gorgeous pictures on her Instagram. She uploads pictures and videos of her performance.
Gonzalez also has a YouTube channel with more than 3.08k subscribers. Her first upload was on 28th May 2015 which was her song with Pitbull named How Can I. Her other videos are Rocio Jurado – Ese Hombre, Ella Mai – Boo'd Up, and MOMO & KONSHENS TUMBA.
Also read Who is Dara Tomanovich? Know about her relationship with Bill Hemmer, early life, arrest, net worth, social media, biography
Short bio on Kevin Hart
Kevin Hart is an American actor, comedian, writer, and producer. He is famous for his stand-up specials I'm a Grown Little Man, Seriously Funny, and Laugh at My Pain. He starred in the films Ride Along and Ride Along 2 alongside Ice Cubes. Kevin has appeared in numerous movies and TV films. He is the creator, writer, and executive producer of Real Husbands of Hollywood. Read more bio…