Morgan Radford: Find out all about her! Her Relationship Status, Personal Life, Career, Net-worth and Many more!!
The American Beauty and television news reporter Morgan Radford is working as the New York-based correspondent for NBC News.
Prior to this, she had an off-screen stint at CNN. With all this success and gorgeous face Morgan.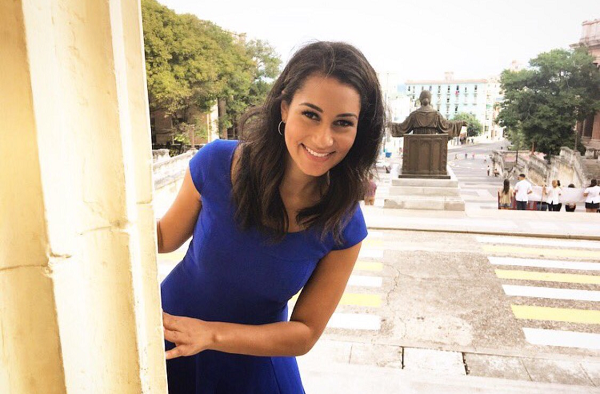 With all this success and gorgeous face, what about her personal life, Relation and much more! So let's find out all about her.
Relationship Status
Currently, Morgan is engaged to David Williams since November 2019 on Thanksgiving Day.
Morgan and David met when they were in high school when she was eighteen. He was her senior. But they started dating from 2017.
Morgan Radford Early Life, Education
Morgan Kelly Radford was born on November 18, 1987, in Greensboro, North Carolina. Radford's grandmother was a Jamaican immigrant and grandfather was working on the railroads.
Radford was always a driven student, graduating from Grimsley High School at the top of her class and attending Duke University, said her mother, Dr. Lily Kelly-Radford. After her first year of Junior in college, she reapplied to Harvard University and graduated with Social Studies and Foreign Language Citations in French and Spanish in May 2009.
Radford completed her master's degree in Broadcast Journalism from Columbia University from 2011 to 2012. In 2010, Radford gained a Fulbright Scholarship where she taught English at the University of KwaZulu-Natal in Durban, South Africa.
Start of Career
Radford was considering law school when she took an internship at CNN. She shared the experience on first day of her work,
"The first day she walked into a TV studio everything clicked: her interest in service, her almost obsessive need to understand the motivations behind the decisions we make, and of course, her love of storytelling" 
Adding,
"I was an intern at CNN in 2009. Experience is never "free." It's worth its weight in gold. If YOU want it, don't be afraid to put in a little elbow grease — even if it's unpaid".
She then joined ABC as a fellow, where she eventually anchored for ABC News Now.
In 2013, she moved to Al Jazeera America as an anchor/correspondent, where she worked the former weekend morning newscast.
Morgan Career- Correspondent of NBC News
In 2015, Radford joined NBC News and currently, working as a correspondent.
She appears on the TODAY Show, NBC Nightly News and MSNBC. She has reported on deadly floods in West Virginia, lead in the water at Newark public schools, and the death of American malls.
Net Worth and Salary
Morgan has built a wide range of skills covering domestic and international stories, such as the 2012 Presidential election, the Boston Marathon bombing, the Washington Navy Yard shooting, the legacy of Nelson Mandela, the Metro-North train crash and the evolution of U.S./Cuban relations.
According to the sources, her net worth is estimated to be $1 million. Whereas her salary ranges from $67,500 and $75,000.
Short bio on Morgan Radford
Morgan Radford is an American television news reporter employed by NBC News as a New York-based correspondent. She is known best for her work with Al Jazeera America, Radford has also anchored segments on ABC News Now and NBC News. More bio…