Morgan Stewart Flaunts Her Growing Baby Bump For The First Time; Everything About Her Pregnancy, Relationship And Divorce!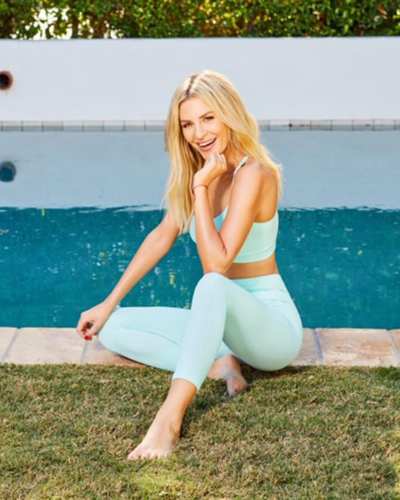 Morgan Stewart, an American writer finally flaunted her growing baby bump
The soon-to-be mom is glowing with her pregnancy glow
After announcing the news of her engagement, she again came with another good news of her pregnancy
---
Morgan Stewart flaunts her baby bump
On September 5, the American writer went to Instagram to flaunt her baby bump for the first time. This is the first debut of her pregnancy bump on the Internet. She stunningly posed on a black bikini accessorizing on a gold bracelet in her hand.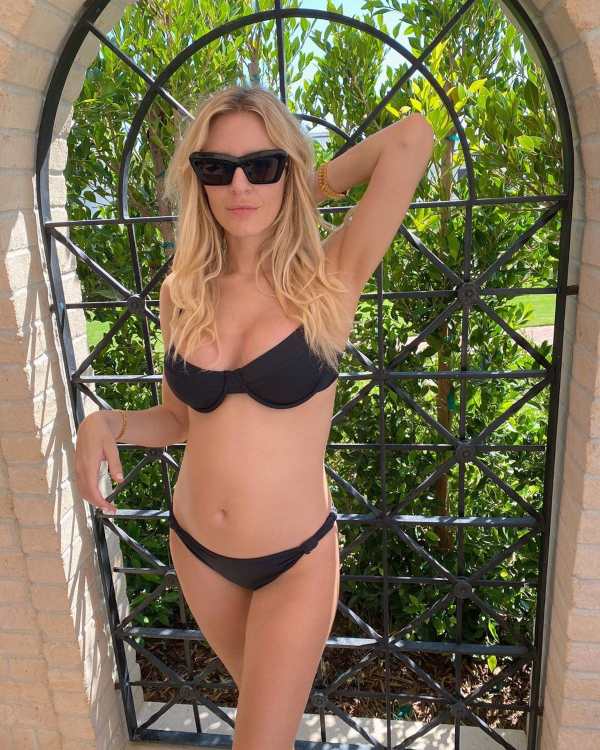 The E! host completed her debut pregnancy look with black sunglasses. She shared the picture with her 1.4 million followers adding up a caption that reads:
"Can we get this emoji a bikini please"
Just a month back, she announced to her audience that she is expecting her first baby with her fiance Jordan McGraw.
On August 10th, 2020, she revealed the couple is blessed with a baby girl and their excitement was all over their sweet post. Jordan and Morgan who were dating a decade back are gushing over their pregnancy which is quite noticeable.
A relationship that sparked a decade back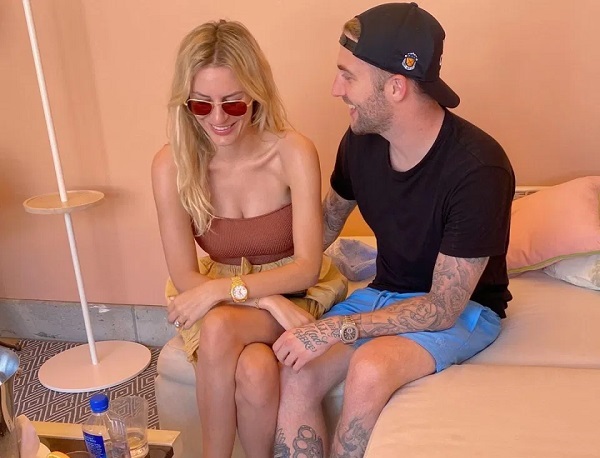 This is quite an unusual yet very beautiful love story of the host and her fiance. The couple who dated a decade back broke up after a while and found different people in their life.
However, it seems like destiny had a different plan for this couple. After the divorce of Stewart from her former husband, she again crossed paths with her sweetheart from a decade back.
The couple confirmed the news of their dating which started sparking an early 2020. They posted pictures from their vacation in Paris which confirmed the rumors. After a month of letting know everyone them dating, the host flaunted her sparkling engagement ring. McGraw went down on a knee to propose the love of her life in July 2020.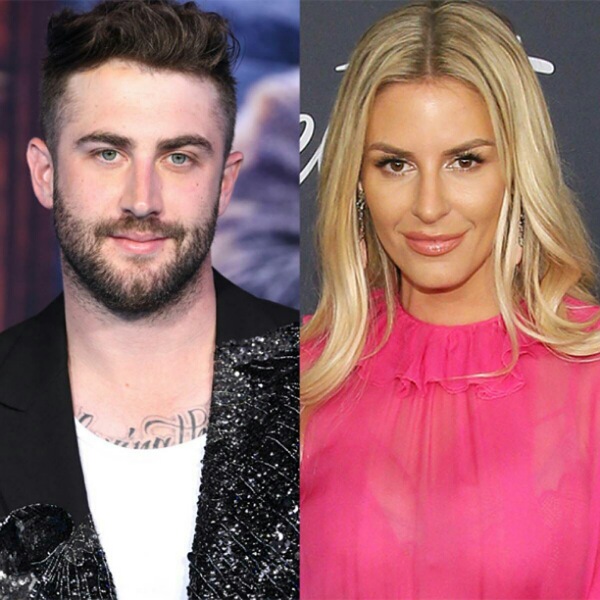 As per the report, they were dating for almost 7 months before the engagement. However, they kept their relationship low-key for a couple of months before announcing.
Stewart and McGraw quarantined together on the beach house in Malibu, California. Then, there was another good news from Morgan Stewart and Jordan McGraw which was their first pregnancy together.
Previous relationships of the couple
Before dating Jordan, she was married to her former husband Brendan Fitzpatrick for three years. The couple parted ways in October 2019.
She filed the divorce files with her former husband on 25 October 2019. After a while of submitting the legal files, she announced their separation with her millions of Instagram followers.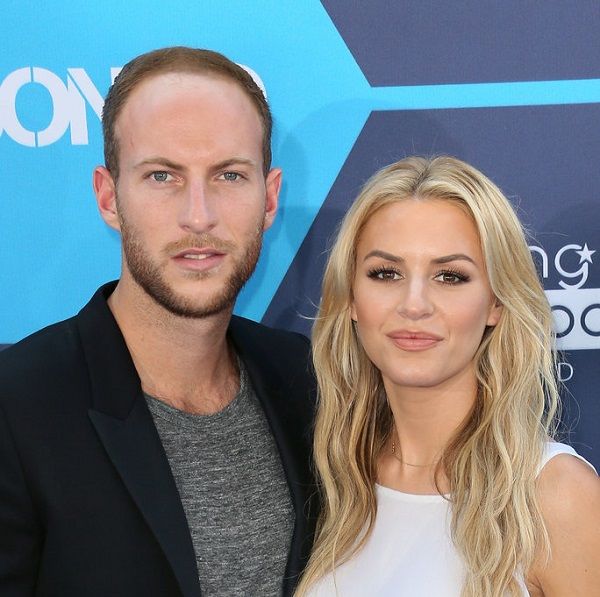 The former couple dated for 6 years before getting engaged. They tied the knot on 7th May 2016 in front of their friends and family.
The speculations of their marriage going down the lane started hitting the internet in March 2019. People also talked about her alleged affair with E! executive, Bryce Kristensen which she completely denied.
Later in July of the same year, people started noticing Brendan's ring finger missing his wedding ring. With lots of alone pictures of him on Instagram, people started noticing some tension between the couple. They finally came forward and addressed their split.
You may also read- Bindi Irwin and Chandler Powell pregnant with their first child!
More About Morgan Stewart
Morgan Stewart is an American reality start and a blogger. She is also a creative director of her own fashion and beauty blog. Moreover, she was starred in the Rich girl of Beverly Hills. See more bio…